What stats say about R-Mac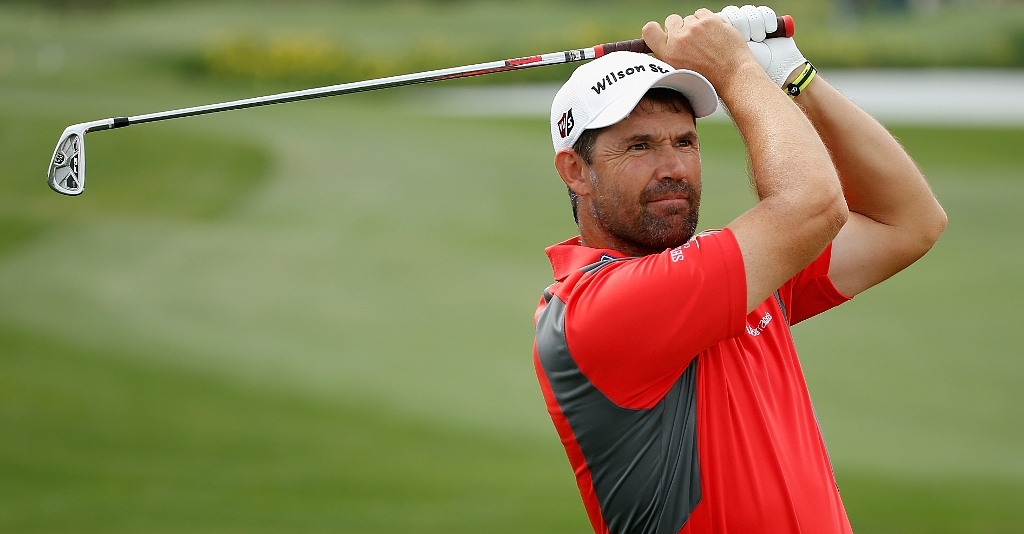 It's done and dusted. Rory McIlroy has repeated Luke Donald's first-time feat last year by winning the Money List races on both sides of the Atlantic.
With total earning of $8,047,952 and a lead of nearly $2 million over Tiger Woods, his closest pursuer, he had already won the US PGA Tour Money contest weeks ago.
Now after his sensational eagle three on the closing hole at Sentosa and his third-place finish in the Barclays Singapore Open on Sunday, McIlroy has made himself unassailable on the European Tour as well, this time with three Tournaments still to be played.
McIlroy won't be playing in the South African Open, but he will be defending his title at this week's Hong Kong Open and naturally he'll also be teeing it up at the Tour-closing DP World Tour Championship in Dubai on November 22.
In the meantime, now that the 2012 US PGA Tour has come to end with the Fall series climaxing on Sunday with a maiden win by big-hitting Charlie Beljan at Disney World, we can get a statistical picture of how McIlroy turned himself into the World No 1 and the US Tour's biggest money earner in the course of this year.
For one thing, the 23-year Northern Ireland World No 1 finished first on the PGA Tour's 'SCORING AVERAGE' – his average of 68.873 enabled him to head Tiger Woods (68.904) and fellow Americans Jim Furyk (69.304) and Jason Dufner (69.456) on this all-important list.
It also helped him win his second major (he added the 2012 US PGA Championship to the 2011 US Open he won last year) and three other US Tour titles, as well as putting him on top the Tour's 2012 list of 'MOST TOP-10 FINISHES'. He had 10 in just sixteen starts.
As one of the Tour's big bombers off the tee, McIlroy averaged 310.1 yards with his driver during the year in review, only Bubba Watson (315.5), Beljan (311.6), Robert Garrigus (310.3) and Dustin Johnson (310.2) edging him in the 'DRIVING DISTANCE' category.
The Ulsterman didn't fare so well in driving accuracy, though. Here he only finished in 156th place with just 56.61% fairways hit and this helped drag him down on the stats list for 'OVERALL DRIVING' where he ended the season in 54th place.
The driving accuracy stat didn't seem to matter all that much, though.
None of the games biggest players in 2012 were among its top 10 finishers on this particular stat list headed by Tour journeymen Jerry Kelly, Heath Slocum and Tim Clark.
McIlroy was not a top 10 leader either on a 'GREENS HIT IN REGULATION' stats list headed by World No 5 Justin Rose (70.34%), Masters Champion Bubba Watson (69.95%) and World No 4 Lee Westwood (69.75%).
Nor did he feature among the top 10 in putting statistics.
He finished in 32nd place with 28.72 on a 2012 PGA Tour PUTTS PER ROUND stats list topped by Jonas Blixt (27.89), FedEx Cup winner Brandt Snedeker (27.92) and Greg Chalmers (27.93).
And he fared no better in the stats category headed 'STROKES GAINED – PUTTING'. Here he could manage only .087 as against front runners Snedeker (.860), Blixt (.806) and Luke Donald (.797).
But somehow when it came down to putting everything together, he did finish the season with the lowest scoring average on the US PGA Tour, and when everything is said and done, it is the score and being able to make winning scores when they really matter that counts for everything. Nothing else is more important.
Here are lists of the top 10 on some of the 2012 US PGA Tour's most important statistics:
2012 MONEY LIST LEADERS
1 Rory McIlroy $8,047,952
2 Tiger Woods $6,133,158
3 Brandt Snedeker $4,989,739
4 Jason Dufner $4,869,304
5 Bubba Watson $4,644,997
6 Zach Johnson $4,504,244
7 Justin Rose $4,290,930
8 Phil Mickelson $4,203,821
9 Hunter Mahan $4,019,193
10 Keegan Bradley $3,910,658
TOUR Average: $1,031,772
2012 PGA TOUR SCORING AVERAGES
1 Rory McIlroy 68.873
2 Tiger Woods 68.904
3 Jim Furyk 69.304
4 Jason Dufner 69.456
5 Matt Kuchar 69.477
6 Adam Scott 69.533
7 Justin Rose 69.549
8 Dustin Johnson 69.564
9 Bubba Watson 69.639
10 Luke Donald 69.687
TOUR Average 71.065
2012 PGA TOUR TOP 10 FINISHES
T1 Rory McIlroy 10 (4x1sts, 2x2nds 1x3rd)T1 Bo Van Pelt 10 (1x2nd)T3 Dustin Johnson 9 (1x1st, 1x3rd)
T3 Matt Kuchar (1x1st, 1x3rd)
T3 Tiger Woods 9 (3x1sts, 1x2nd, 2x3rds)
T6 Luke Donald 8 (1x1st, 2x3rds)
T6 Jason Dufner 8 (2x1sts, 2x2nds, 1x3rd)
T6 Jim Furyk 8 (2x2nds, 1x3rd)
T6 Robert Garrigus 8 4x3rds)T6 Ryan Moore 8 (1x1st)T6 Justin Rose 8 (1x1st, 1x2nd, 1x3rd)
Tour Average 2 cuts made
2012 PGA TOUR DRIVING DISTANCE
(Average in yards)
1 Bubba Watson 315.5
2 Charlie Beljan 311.6
3 Robert Garrigus 310.3
4 Dustin Johnson 310.2
5 Rory McIlroy 310.1
6 J.B. Holmes 309.7
7 Jason Day 308.6
8 Kyle Stanley 306.9
9 John Daly 306.7
T10 Adam Scott 304.6.TOUR Average 289.1
2012 PGA TOUR DRIVING ACCURACY PERCENTAGE
(Percentage of drives on the fairway)
1 Jerry Kelly 73.00
2 Heath Slocum 71.69
3 Tim Clark 71.60
4 Jim Furyk 70.71
5 Graeme McDowell 70.11
6 David Toms 69.75
7 Ben Curtis 69.70
8 Chris DiMarco 69.24
9 Gary Christian 68.95 10 Richard H. Lee 68.72
Note: McIlroy finished 156th (56.61%)
TOUR Average 60.67
2012 PGA TOUR GREENS HIT IN REGULATION PERCENTAGES
1 Justin Rose 70.34
2 Bubba Watson 69.95
3 Lee Westwood 69.75
4 Camilo Villegas 69.55
5 Boo Weekley 69.53
6 Russell Knox 69.36
7 Robert Garrigus 69.23
T8 Brendon de Jonge 69.17
T8 Jason Dufner 69.17
10 John Merrick 69.13.
Note: McIlroy finished 60th with a 66.36% average
TOUR Average 63.98
2012 PGA TOUR SCRAMBLING PERCENTAGES
1 Brian Gay 64.38
2 Ian Poulter 64.34
3 Jim Furyk 63.83
4 Tiger Woods 63.17
5 Luke Donald 62.66
6 Geoff Ogilvy 62.63
7 Matt Kuchar 62.43
T8 Bud Cauley 62.42
T8 Jason Dufner 62.42
10 Brandt Snedeker 62.08
TOUR Average 56.19
2012 PGA TOUR PUTTS PER ROUND
1 Jonas Blixt 27.89
2 Brandt Snedeker 27.92
3 Greg Chalmers 27.93
4 Aaron Baddeley 28.07
5 Brian Gay 28.13
6 Charlie W 28.24
T7 Kevin Na 8.39
T7 Ian Poulter 28.39
9 Padraig Harrington 28.41
10 Jason Day 28.42
Note: McIlroy finished 32nd with 28.72 putts per round
2012 PGA TOUR STROKES GAINED – PUTTING
1 Brandt Snedeker .860
2 Jonas Blixt .806
3 Luke Donald .797
4 Brian Gay .671
5 Bryce Molder .647
6 Martin Flores .643
7 Derek Lamely .630
T8 Aaron Baddeley .599
T8 Zach Johnson .599
10 Phil Mickelson .591
Note: McIlory finished 82nd with .087
TOUR Average .000