What SA's ex-champs think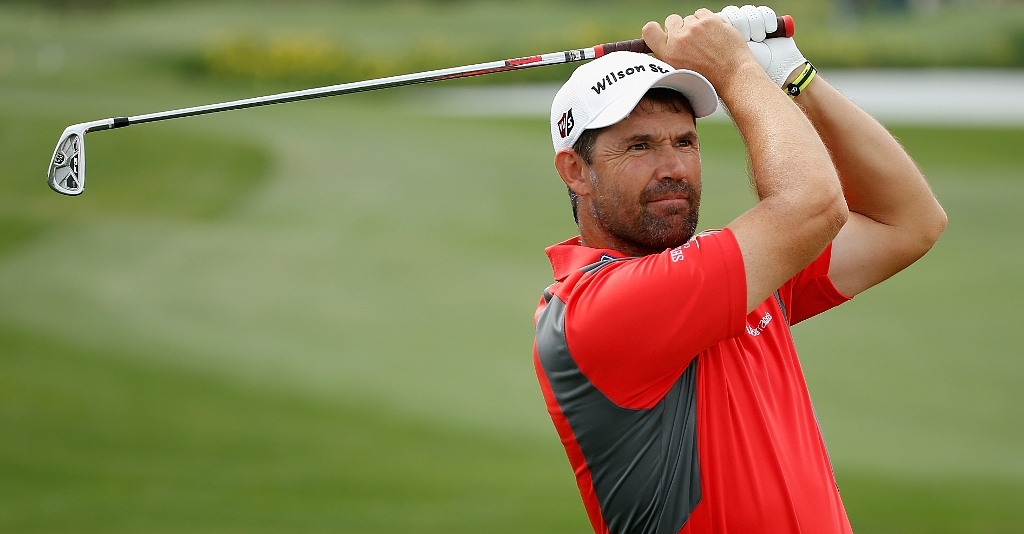 Former champions Denis Hutchinson and Dale Hayes anticipate a fierce battle at this week's SA Open
Former champions Denis Hutchinson and Dale Hayes are anticipating a fierce battle when this year's South African Open tees off for the first time at the Serengeti Golf and Wildlife Estate on Thursday.
And so is Allan Henning and Clinton Whitelaw.
Hutchinson, who became the last amateur to lift the national title when he won the 1959 edition at Royal Johannesburg & Kensington Golf Club, said the Jack Nicklaus-designed course will deliver plenty of drama and excitement.
"It's going to be exciting to see how the players deal with the course at Serengeti," said Hutchinson, who has either played or commentated on the last 50 consecutive South African Opens.
"It's a typical Nicklaus design. Wide fairways and lots of bunkers, but those won't have much impact on the pros. Those small, slopey greens, though, will.
"The course is in great condition. If they keep them at a decent pace, we are going to have a great championship."
The famed commentator backs defending champion Ernie Els to win the country's flagship event for a sixth time, but he also thinks one of the young stars could deliver an upset this year.
"If Ernie gets his putter going, he will be tough to beat. If he doesn't, I think one of our own young boys could surprise us this year. Thomas Aiken, George Coetzee, Jaco van Zyl or Jbe' Kruger maybe – they have all gained a lot of experience in Europe and they are hungry to win."
Hayes, the winner at Houghton in 1976, considers Serengeti a perfect host for the national Open.
"I think Serengeti is going to host an incredible championship," he said.
"The access is brilliant with the buses they are going to have from the Gautrain station. It certainly has all the space in the world to accommodate players, spectators, hospitality and everything else associated with the national Open.
"The course will test the golfers in the best sense of the word.
"The greens have incredible slopes but from tee to green it's a terrific golf course and I think we are going to have one of our best championships yet at Serengeti."
Hayes believes this year's championship will deliver another great battle between Els and Retief Goosen.
"I expect a titanic battle between Ernie and Retief," he said. "Ernie is from the area, he grew up here in Ekurhuleni and it will certainly be a motivation for him to perform.
"He also gets lifted by the crowds and I think they will turn out in droves to support him. But every time Retief plays, he either wins or comes close. If they get it going, it could be an epic tussle."
However, Hayes agrees with Hutchinson that one of the younger players could also surprise.
"I just think Ernie and Goose would do well to keep an eye on the players who stay at home and play the Sunshine Tour's winter section.
"The South African Open is the ultimate title every local golfer wants to win. The local pros have played this course before, they know the demands it will throw up and they will bring their best games.
"Jean Hugo has been in top form, James Kamte recently showed he is back to his winning ways and Darren Fichardt is always dangerous. I think we are in for one of the most thrilling Opens in years."
Allan Henning, who lifted the national title at Bloemfontein Golf Club in 1963, also backs one of the young players to surprise.
"I'm thrilled to see the SA Open back in Gauteng for the first time in a decade. I'm quite sure we are going to see record numbers turn out this year, especially with Ernie Els defending.
"But I would think one of our young European Tour campaigners are going to come through this year. Players like Thomas Aiken, George Coetzee and Jaco van Zyl, who have had a strong season in Europe, are going to be tough to beat."
Clinton Whitelaw, the champion at Glendower in 1993, also considers Serengeti a great venue and a good test.
"I think it will favour the long hitters. If they grow the rough, narrow the fairways and keep the pace on the greens reasonable, I think it's going to be a challenging but awesome venue.
"The greens are pretty severe but it is an Open, after all, so they should be challenging.
"I think in an Open, when you shoot 72, it's a great score and a reflection of the standard an Open Championship should have."