Westy sick of his no-major knockers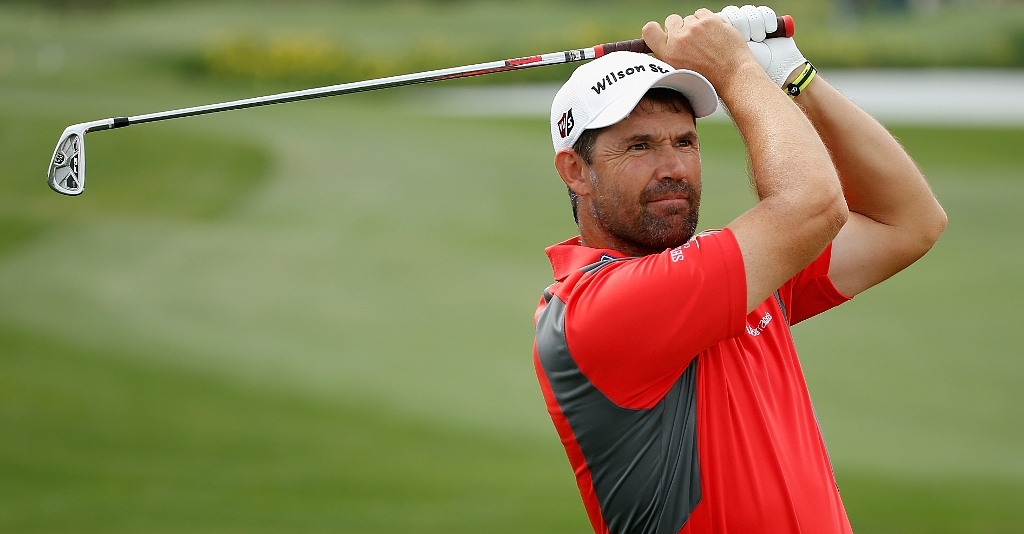 Lee Westwood feels a first major is close, but in the meantime he's sick of seeing his World Ranking questioned.
Lee Westwood is convinced he'll soon win a major, but in the meantime he's sick of seeing his World Ranking questioned because he hasn't won one as yet.
The hazing from a section of the media, mainly based in the US, about the lack of a major on his CV started last November when he replaced 15-time major winner Tiger Woods on top of the World Rankings list and seems to have started up again now that he has regained possession of the rankings crown he lost to Martin Kaymer earlier this year.
The young German had won his first Major, US PGA Championship, in August last year
Westwood's victory on Sunday in the Asian Tour's inaugural Indonesian Masters and Luke Donald's failure to hold on to his lead at The Heritage in the US was the clearly visible tipping point that put Westwood back on top of the world, but in truth its his dogged consistancy and many high finishes during the two-year window used to calculate the World Rankings that has once more taken him to its summit.
Some US golf writers together with England's six-time Major-winner, ex-world number one and now TV analyst Nick Faldo, have queried the ranking system as Westwood and Donald, another contender without a major title as yet, joust for the top slot.
But Westwood, who headlines the field at this week's Ballantine's Championship at Blackstone Golf Club near Seoul, has told the media here that he is now sick and tired of having to justifying his position all the time..
"The thing that gets to me is the amount of times I have to answer the same old question about being No 1 and not having won any mjors. It gets on my nerves," Westwood insisted
"This might be the very last time I answer this question – it (his answer in the future) could well be 'no comment'. The world rankings and the Major championships are two completely separate things.
"I've had a lot of chances to win Majors recently and it just hasn't happened. The world rankings are about consistency and playing well week-in, week-out, which I tend to do."
However, Westwood said that he hadn't lost hope of winning a Major this year because the remaining three, the US Open at Congressional Country Club, Maryland, the British Open at Royal St George's and the US PGA at Atlanta Athletic Club in Georgia were being played on venues that all suited his game.
"I'm particularly good tee-to-green and at Major championships you tend to have a big advantage if you hit a lot of greens," he said.
"It was nice to get back to number one but to be honest I hadn't played the first part of the year like the world number one and the world rankings are reflective of how you played," he said.
Westwood admitted the added demands put on him as No 1 had left him struggling to balance his schedule.
"Obviously with being world number one there's a lot more responsibility, so you have a lot more things to do, more media commitments," he said.
"People want a lot more of your time so it becomes sometimes a bit difficult to cram everything in and leave time for practising golf which is what got you where you are. That's the toughest part."
Westwood now heads a world top 10 that features six Europeans including five from Britain and Northern Ireland and says said the current standard of golf is so high and the competition so close that there is hardly any room for error.
"There are a lot of very good players in the world, so you can't afford to have any weaknesses," he said. "The secret to being world number one is consistency – all parts of your game have to be good."
Since Tiger Woods' epic 281-week reign as world number one came to an end following the sex scandal that wrecked his marriage and damaged his golf, a battle royale has exploded around the World No 1 crown
And while Westwood, Kaymer and Donald have at this stage, been the foremost figures juggling for the crown, Phil Mickelson, Graeme McDowell and a number of others have put themselves within striking distance of it.