Westy not throwing in the towel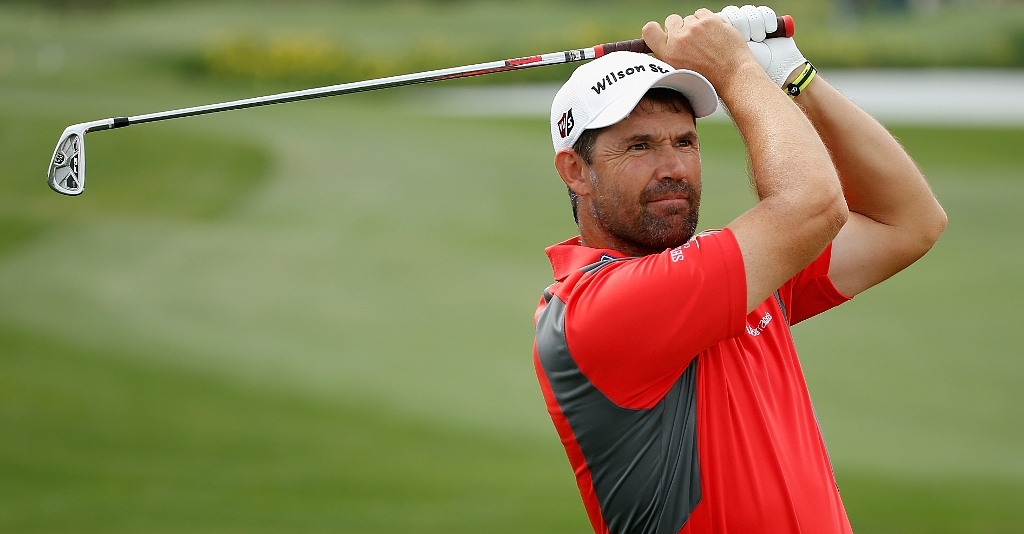 Lee Westwood isn't ready yet to put aside his dream of winning his first major title at Congressional Country Club on Sunday.
Lee Westwood isn't ready yet to put aside his dream of winning his first major title at Congressional – in spite of the fact that he's 12 shots behind the 111th US Open front runner Rory McIlroy heading into the weekend.
The world number two improved from four over to one over with a 3-under 68 on Friday, and believes he is still in contention.
McIlroy and Westwood are Ryder Cup teammates and share the same management company, but when asked what advice he would offer the younger man, Westwood responded: "I'm supposed to beat him over the next two days. I'm hardly going to give him advice, am I?"
On his own approach to a near imp0ossible task, Westwood said: "I'm more looking at YE Yang now (the Korean is second six shots back), trying to catch him.
"If I'm going to win the tournament then I need Rory to play poorly. I might play great and shoot 11 under par and get to 10 (under), but if he shoots level then he wins.
"When you've got a six-shot lead – I know because I've had a few – everybody gives you the tournament almost."
World number one Luke Donald is three shots further back from Westwood and has to wait until Saturday morning for confirmation that he had made the cut on four over after two rain stoppages on the second day prevented two dozen or so players from completing their rounds on Friday.
"Rory is very impressive," Donald said. "It's nice to see a player in total control – it doesn't happen too often."
Defending champion Graeme McDowell, like McIlroy, a Northern Irishman and Ryder Cup star, is now 13 behind after a closing bogey six for 74.
"When you see what Rory is doing it's tough not to go out there and want to attack and then you get frustrated," he commented.
"Although he is 22 he's a very experienced young man and his experience at Augusta will stand him in good stead here.
"He probably won't get a US Open lay-out that suits him better than this. He's probably one of the best drivers I've ever seen and I wish him all the best.
"We nicknamed him the BMW because he is the 'ultimate driving machine'. He's decimated this course and this is no easy test – it's an amazing display."
Dubliner Padraig Harrington, two over like McDowell, made it plain he does not expect a repeat of McIlroy's 80 in the Masters in April.
"Augusta can always catch up with you. On any of the par fives your rival can make eagle, but there's no holes like that out here.
"On most of the holes, if you hit a bad shot you are making bogey. There's no big swing holes here."