Westy neck and neck with ex-caddie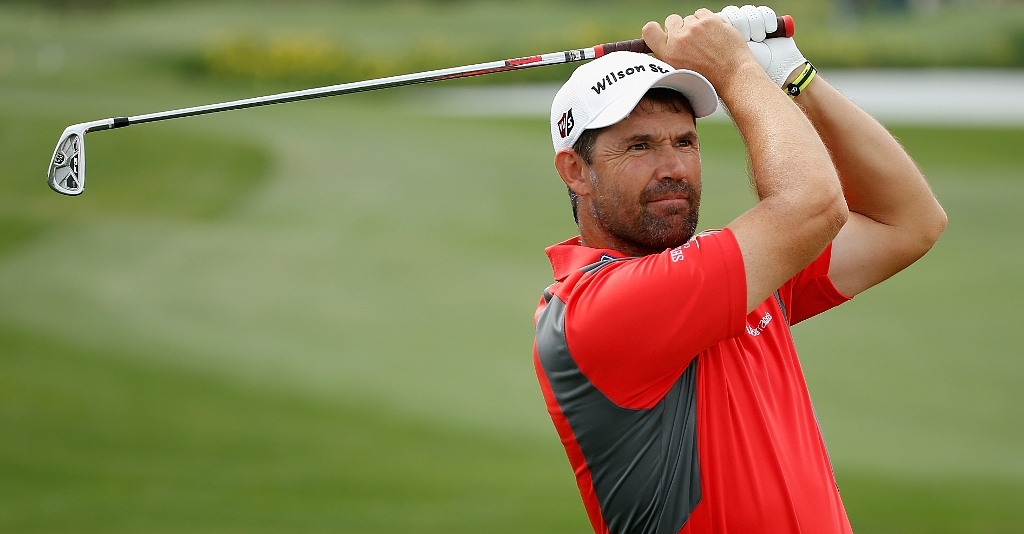 Lee Westwood and former caddie Oliver Wilson are ideally placed heading into the weekend at the Commercialbank Qatar Masters.
European number one Lee Westwood and former caddie Oliver Wilson are ideally placed heading into the weekend at the Commercialbank Qatar Masters.
The English danger men are just two shots off the pace being set by second-round leader Brett Rumford.
Joint overnight leader Wilson, who caddied for Westwood some 20 years ago, picked up two late birdies in a bogey-free 70 at the Doha Golf Club to join the world number four at seven under par.
Westwood, 36, struggled at times to maintain control of his swing, but continued to reap the benefits of a new set of irons to card a satisfying three-under 69.
Said the 29-year-old Wilson after his round: "I haven't holed anything, but I'm still feeling solid over holing out so I'm definitely getting better and maybe something will click.
"It was getting frustrating, but it was nice to get something out of the round at the end."
Westwood recalled a moment during his meeting with a young Wilson when he was handed a driver for a reachable 280-yard par four only for the Worksop golfer to fly the green by 30 yards after initially opting for a three wood.
"That ended his caddying days," said Westwood. "But he's turned out to be a better player than a caddy, unfortunately."
Out in front, Australian Rumford set the midway mark at nine under par after dropping just one shot in carding the best round of a windswept week as a six-under-par 66 helped the Perth native open up a one-shot lead over Welshman Bradley Dredge.
World number 360 Rumford hopes that will be the shape of things to come after returning to Europe following a disappointing season on the US PGA Tour after winning the 2007 European Masters.
"My goal is world ranking points at the moment to get my ranking up higher," he said. "Looking back on it, I should have gone back to the qualifying school in 2009 and given it another crack.
"The first year over in the States after never playing there made it a pretty tough goal to try and maintain a tour card. I thought I would excel,. A few players have done that, but it's very difficult."
Joint overnight leader Dredge was also left disappointed with a three-under 69 after failing to take full advantage of calm conditions following yesterday's high winds.'
The Welshman only made his move up the leaderboard with two birdies over his final three holes.
Dredge, though, is hoping to use to good effect this weekend in Doha all.
the experience he gainen in claiming second at the halfway stage of last year's European Masters before being forced to settle for a runner-up finish in his best return of 2009.
"Inconsistency has been an issue," said Dredge. "I'm doing my best so it was nice to churn out a score.
"Obviously over the weekend some consistent ball striking would be nice to keep myself in it."
Robert Karlsson made the best move of the afternoon starters, carding a two-under 70 to progress to six under par alongside Niclas Fasth (68) with Peter Hanson (69) and Africa Open and Joburg Open winner Charl Schwartzel (69) a further shot off the pace.
Sergio Garcia and Paul Casey sit well placed at four-under-par, although new world number 10 Ian Poulter will not be around for the weekend after missing the cut by a single stroke having only managing a level-par 72 in the second round.
He had a great chance to stay alive with a 6 foot birdie putt at the last, but his attempt, a difficult one on a green sloaping away from him, slipped by the hole and consigned him to miss the cut allong with fellow Ryder Cup players Colin Montgomerie, this year's captain, and a struggling David Howell.