Westy looking higher than third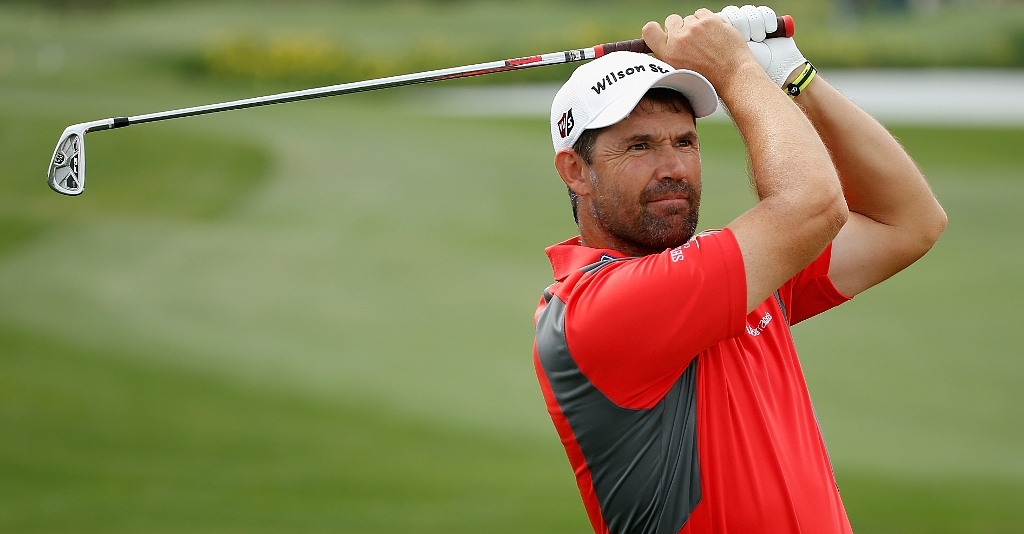 Lee Westwood believes he can go higher than World No 3 and accordingly has reset his sights.
Lee Westwood has spoken of his delight at climbing to number three in the world – the highest ranking of his career – but believes he can go higher still on the World Rankings list and accordingly has reset his sights to focus on the number one and two spots currently occupied by Tiger Woods and Phil Mickelson..
The Englishman has been a model of consistency in recent times, finishing 2009 as the European number one and inaugural winner of the Race to Dubai.
He has maintained his form this season with a runner-up finish at the Masters and another strong showing at the Players Championship ten days ago.
Indeed, the 37-year-old believes he is now performing well enough in the sport's biggest events to challenge Tiger Woods and Phil Mickelson who occupy the world number one and two spots.
When asked about his ranking, he told Sky Sports: "It's very special, obviously it means a lot.
"I got to number four in the world ten years ago now in 2000, but only for a couple of weeks. This time around I've managed to stay at number four for a lot longer.
"I've played well in the bigger events, the major championships, and my world ranking position now reflects that I think.
"You can't really argue that over the last year or so I probably have been in the top three in the world based on performances in the bigger competitions.
"It's nice for the world rankings to catch up and recognise that fact and it was nice to wake up this morning and be told that there's only two people better than you at golf in the world."
On Mickelson and Woods, he continued: "Both of them obviously very capable of playing fantastic golf, but neither of them has shown the consistency that world number one and two would ordinarily show.
"Phil obviously played very, very well when he won the Masters – I had the ringside seat for that one! He had a great last round there and deserved to win.
"Tiger you obviously always chalk in as the favourite for most events, but he's had a difficult start to this season with what's been going on in the rest of his life and there's no wonder he's not performing as well as he'd like to.
"It's a very mental game golf and you need to be nice and clam and focused.
"Phil has always had a bit of an up-and-down game but can turn it on when the big tournaments come around. I wouldn't discount either of them too much from the tournaments coming up, the majors, but there are lots of other great players in the world so they'll always be difficult to win.
"But the world rankings normally reflect consistency and so I think the one and two spots are definitely there to be shot at.
"I'll be trying to keep up my consistency over the next weeks and months with some big events coming up to try and get closer to those two."
Westwood concedes, though, that his primary objective now is to try and secure a first major win after a number of near misses over the past couple of years.
Asked whether he feels a first major crown is around the corner, he said: "I'd like to think so, I do feel close – I don't think you can get much closer than third, third, second in the last three majors… and I had a great chance a couple of years ago at the US Open when I was only one shot off the play-off.
"I do keep knocking on the door but it's just a case of gradually improving everything.
"There's no magic wand you can just wave at it, it's just doing the right things at the range at home, putting in the preparation and hopefully when the time comes to let it all out under pressure it all comes good.
"I've worked very hard, since Dubai last year I've done a lot of time in the gym, I've been working on my technique constantly and gradually fine-tuning everything.
"My short game's getting a lot better, my putting under pressure has been getting a lot better as well, so I feel like there aren't too many weaknesses in my game and the weaknesses I do have aren't really holding me back.
"I've not shot as good last rounds as I'd like to in a couple of tournaments – I mean 71 is not too bad in the last round of the Masters, but with Phil shooting 67 it's obviously not good enough.
"But having said that I am playing well enough to put myself in the lead going into the last rounds of these big competitions so I'm not doing too much wrong I don't think.
"The thing is I've kept giving myself a chance at the majors and am just going to keep doing the right things and hopefully get over that line first once.
"I think I've matured a lot and I now feel comfortable in that situation of leading major championships. I think it's something you've got to get used to and give yourself a few chances.
"Sometimes those chances turn into wins, other times people play that little bit better than you so you do need a little bit of luck at the right time.
"But I do feel in a good place now to contend regularly in them and I'm 37 years old now so I've still got a few years to go at it and hopefully I can keep on doing this for a few years to come yet and give myself some more chances."