Westy, Kaymer grouped with Tiger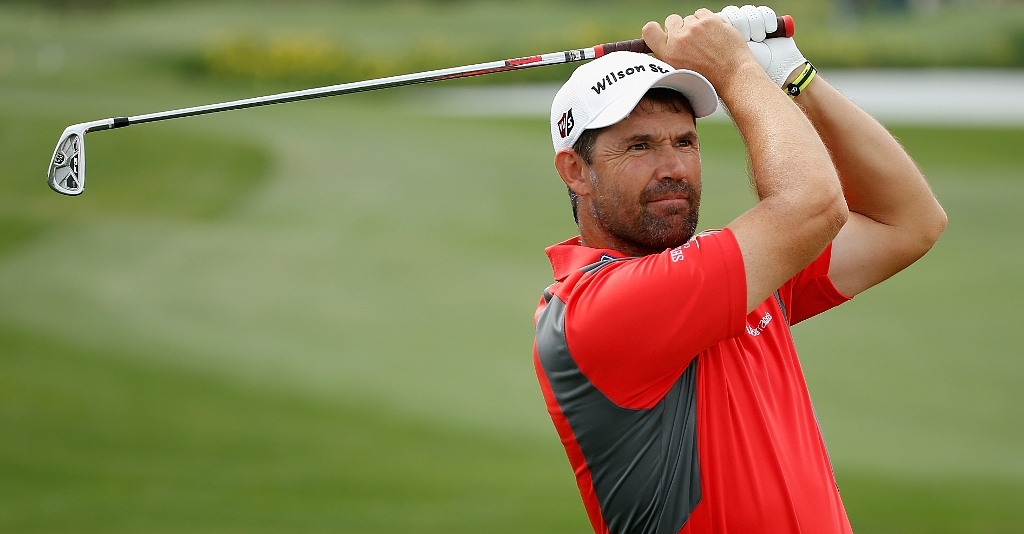 You'd be wrong if you thought Lee Westwood and Martin Kaymer would be only too pleased to see the back of Tiger Woods.
You might expect the World Nos 1 and 2, Lee Westwood and Martin Kaymer, to be only too pleased to see the back of Tigers Woods.
But you would be dead wrong.
To the contrary, the Englishman and the German, two key figures in Europe's Ryder Cup victory over the USA at Celtic Manor last September, are delighted that they have been drawn to play alongside Woods in the first two rounds of this week's Dubai Desert Classic.
And furthermore, both have made it clear they want to see the beleaguered former World No 1 hit back and regain the old form that established him as easily the 21st Century's greatest golfer before his infamous sex scandal seemingly plunged him into a state of self doubt and his game into mediocrity.
He hasn't won since.
Indeed he hasn't won in well over a year and his seasonal debut two weeks ago at Torrey Pines, one of his favourite battle grounds where he had made it five wins in five starts with his sensational US Open triumph in 2009, saw him walk away this time with a closing 75 and in 44th place in his worst start ever in his professional career.
Westwood and Kaymer, in talking to the media at the Emirates Golf Club ahead of this week's Dubai Desert Classic , both made it clear that golf needs Woods.
He had, for the past decade, been the biggest draw card in golf, his 14 majors and multitude of world-wide victories playing a major role in hoisting to a new high the worldwide profile of golf
Everyone in the game has benifitted and almost every golfer who plays for money knows it.
Speaking for them, Westwood said: "When I'm not playing a tournament and I'm watching, say, somewhere in the States, I'm watching how Tiger is playing.
"I'm seeing if he's playing well. He's exciting to watch – and that goes for everybody."
Tiger's trials and tribulations, both on and off the course, have had tongues wagging in recent months with some observers wondering if, at the age of 35, Woods will ever regain his dominance, especially in the light of the many exciting young stars from around the world who have been blossoming in his darkest months
Kaymer isn't one of those observers. That kind of talk is premature, he reckons..
"He's the best player in the game," Kaymer told the media in Dubai.
"We just hope that he comes back to his form the way he was because, yes now at the moment, Lee and me, we are No. 1 and 2. But in every golfer's mind, he is still the best player in the world and it would be fantastic if he can get back to where he was again so then we can challenge him."
The German said he was delighted that he and Westwood would be teeing off in the first two rounds in the same group as Woods.
It will be the first time he has been bracketed with Woods and he relishes the chance to play with a man who has been one of the great influences on his golfing life.
Kaymer believes the media should give Woods "less of a hard time," stressing that he personally had great respect for Woods and saying, "we are very thankful for what he has done for golf."
"We are not enemies on the golf course. We don't like to see people suffering," Kaymer added.
"Of course you want to win Sunday, but we don't like to win a golf tournament when somebody screws up.
"The way I won in Abu Dhabi, winning by eight shots, that's a great win and that makes me happy. But it would not make me happy if Tiger finishes with a double-bogey and an 89 and I win by one (stroke)."