Westwood taking it easy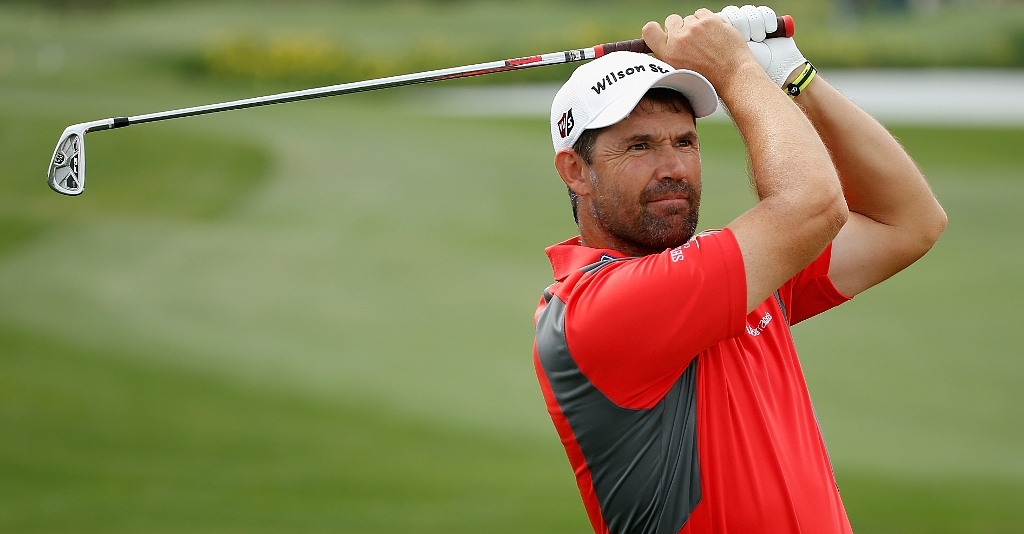 A chat with a sports psychologist has made Lee Westwood adopt a more relaxed approach to his major bid this week.
A chat with Darren Clarke's sport psychologist has made Lee Westwood adopt a more light-hearted approach to his major bid this week.
Westwood has been talking with American sports psychologist Bob Rotella, who Clarke said was instrumental in his win at Sandwich a month ago, and together they decided that he needs to take a more relaxed approach to his golf.
"I haven't really worked with a psychologist at all throughout my career, so it just made sense to go and consult somebody," said the world No 2 in Atlanta on Tuesday.
"Darren is a good one to consult with regards to which psychologist would be the best, having been through all of them pretty much."
Westwood's putting was also poor at the Open, where he missed the cut, and he has turned to Dave Stockton for help on that front.
Stockton's advice ended up being very similar to Rotella's: take some of the pressure off by being more relaxed in your approach.
"You'll see me not trying," he said. "When you get into those positions, just enjoy it and have a free, clear mind – and play like it doesn't really mean anything.
"It's four rounds of golf, no different to the Indonesian Masters. I've done all the hard work now, done it for 20 years – it's time to just relax and let it flow."
He even drew comparisons to his son's putting performance at a fun par three competition at Augusta back in April.
"He stood over a 10-foot putt on the last green and rolled it in. He wasn't thinking about whether it (the putter head) was square or whether he was taking it back par enough.
"That's just how kids do it and that's the mentality I'm trying to get back into with my golf."
Westwood has also been putting some work in on the physical side of things, and it's paid off, as he's lost nine pounds by upping his weight training and watching his diet, cutting out "all the stuff that tastes nice unfortunately."
When told that he made the cut at Atlanta Athletic Club ten years ago and finished 44th, Westwood said he could not remember it.
"Are you sure? Check that. Let's have a look – I don't think I made any cuts in 2001," he joked.
And after he was shown the evidence: "I played nicely in 2001 and shot a couple of 68s, really loved the course and happy to be back.
"Good memories!"
Despite all the banter, Westwood did get a bit more serious when asked to comment on caddie Steve Williams' outburst in Akron last week, as well as the lack of coverage he and World No 1 Luke Donald received there despite finishing ninth and second respectively.
"I thought there was no relevance to the interview other than to have a good dig at Tiger Woods in the ribs," he said of Williams' post-round interview following his victory alongside Adam Scott on Sunday.
"There's obviously a bit of friction there. I didn't see the point in putting him on tv."
Of the coverage he said: "It's something that Luke pointed out. I rang home and my dad said 'it looks like you played really well, but we didn't see any of you. But, then again, we didn't see much of Luke either'."