Westwood takes round two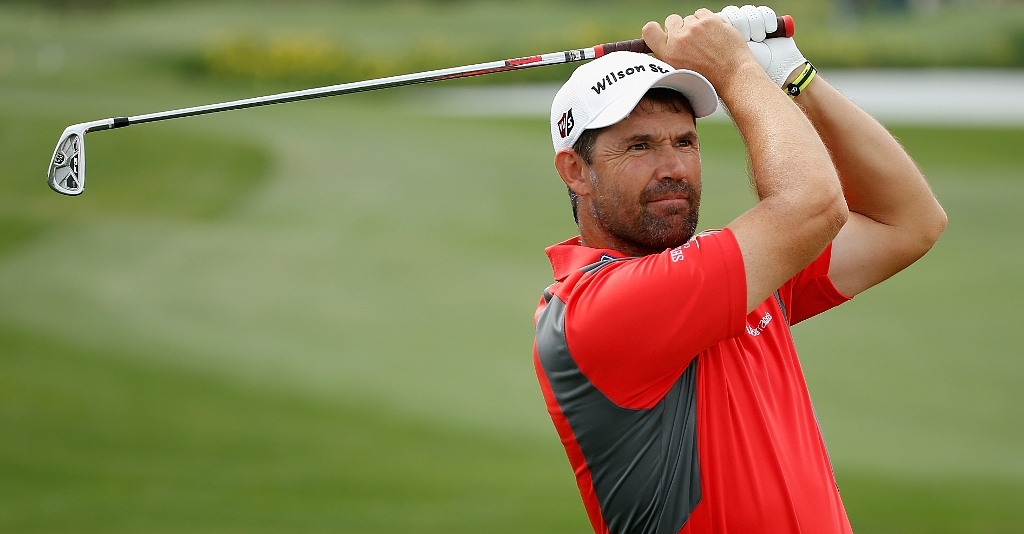 Lee Westwood leads by two following a day of amazing twists and turns at the Dubai World Championship on Friday.
Lee Westwood is back on course for a £1.6million jackpot on Sunday following a day of amazing twists and turns at the Dubai World Championship.
Westwood leads by two at halfway after a second round 69, but only thanks to late errors by current Order of Merit leader Rory McIlroy and then Padraig Harrington.
Twenty-year-old McIlroy led by two after a dazzling front nine 31, but three-putted the 14th and 15th in coming home in 38.
That left Harrington in front, but he put two balls in water on the 620-yard final hole at Greg Norman's new Earth course.
The three-time Open champion came off with a double bogey seven before Westwood birdied the same hole to double his advantage and move 36 holes away from a tournament first prize of over £744,000 and a money list bonus of almost £900,000.
McIlroy is now joint second with Harrington, England's Ross McGowan, Colombian Camilo Villegas, Australia's first round leader Robert Allenby and South African Louis Oosthuizen.
It was a real tale of two halves for McIlroy as the battle for the number one spot moved closer to becoming a two-horse race with Martin Kaymer down on two under and Ross Fisher level par, both after 71s.
An eagle and three birdies swept McIlroy from three behind to two in front, but he failed to capitalise coming home.
"I'm still in a good position," he said.
"I felt like I played the back nine okay, but it was just those two short putts."
Both the par putts he missed were from three feet.
Westwood led by two himself after matching McIlroy's two opening birdies, but bogeyed the eighth and did not have another birdie until the 16th.
Kaymer is out of the reckoning if he fails to finish in the top four, while Fisher needs to be first or second on Sunday – his 29th birthday.
Both were disappointed with rounds of 71 and both revealed themselves as no great fans of the lay-out.
When asked for his opinion Kaymer said: "No comment" and when reminded that this could be the stage for the Order of Merit climax for at least the next four years he added: "We have to love it for four days and then forget about it."
Fisher stated: "I'm really disappointed. I felt I played really, really well, but now I've just got to try to go for everything.
"I'd be lying if I said it was my favourite course. It's not a bomber's course and it's not a plodder's course and I just think the greens could be a little bit smaller.
"I also think you should be able to see a lot more greens with your second shot. I think you could be counting on one hand the greens you can actually see.
"It's bizarre. You hit a good shot and you hit it right down the flag and it could be stiff or it could be 30 feet.
"You just don't know. There you go."
The 66s of playing partners McGowan and Oosthuizen were the rounds of the day, but Bristol's Chris Wood, joint second with Westwood and Villegas after his opening 66, crashed to a 78.