Westwood's putter leaves him cold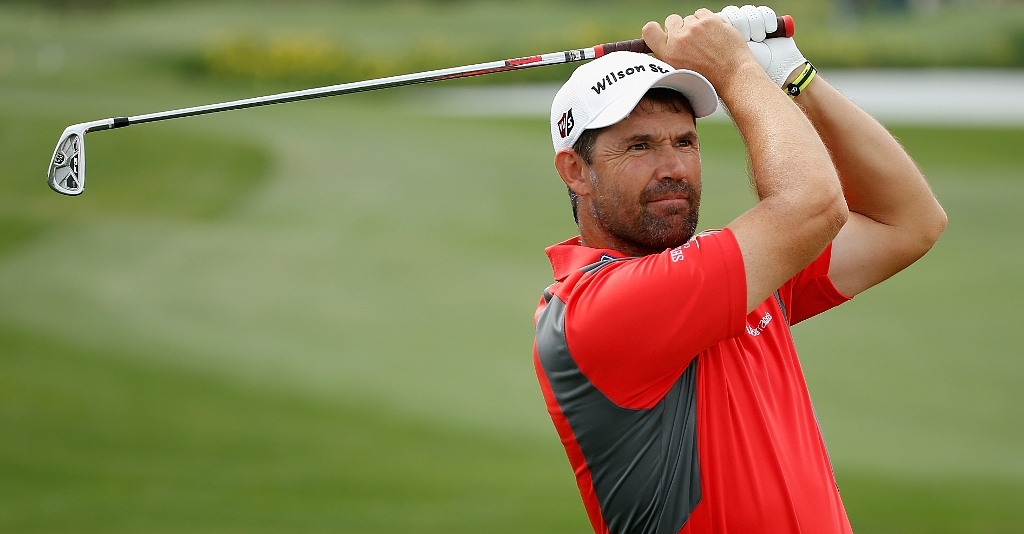 Lee Westwood admits that he will need to get his putting sorted if he's to be competitive in the final major of the year.
Lee Westwood admits that he will need to get his putting sorted if he's to be competitive in the final major of the year.
The world number two has been been hosting coaching demonstrations at a number of his golf academies around England, and plans to fly out to the States on Sunday ahead of his participation in the WGC-Bridgestone Invitational in Akron next week.
After Akron it's the US PGA Championship in Atlanta, the final major of the year, but at this stage the Englishman, who has seen fellow stablemates Charl Schwartzel, Darren Clarke and Rory McIlroy all pick up major victories this year ahead of him, doesn't want too put too much pressure on himself.
If Westwood should win in Atlanta, it will effectively be a "Chubby Slam" – a clean sweep of major victories for the clients of manager Andrew "Chubby" Chandler.
"If the year was all about Atlanta now I'd been putting too much pressure on myself," said Westwood.
"The near future's all about getting my putting sorted out and playing well next week in Akron.
"That's a course I enjoy and if I keep hitting the ball as well as I have been I'm going to have a lot of birdie chances, but I need to start making a few of them now.
"I'm not sure if anyone's ever led the greens in regulation after two rounds of The Open and missed the cut.
"It's frustrating because even when I've had good weeks this season (he won in Indonesia and Korea and lost the world number one spot to Luke Donald after a play-off at Wentworth) there's only been a couple of good putting rounds rather than four.
"I'm trying to sort it out at the moment with my dad and with Pete (coach Pete Cowen). We've tossed around a few ideas and I'm working on a few different things."
Westwood briefly adopted a belly putter for two competitive rounds back in April, but quickly switched back to his usual short putter – proof that he's been tinkering at trying to get his putting right for most of the year.
Of Darren Clarke's win at Royal St. George's, Westwood says he was pleased for the Northern Irishman, though at this stage they have only communicated in text messages.
"I'm waiting for him to sober up – I think the Guinnesses will be coming thick and fast!
"He's been through a tough time, so it was nice to see something good happen.
"I played with him in the last round in Scotland and then practised with him. You know Clarkey strikes the ball great and if he gets his head round it he's capable.
"I didn't see that much of his win, but I watched the last few holes."
Clarke is four years older than Westwood, which gives him hope that he will still have many more chances to pick up his first major win.
"I don't really compare myself to anybody else and it's not something that particularly bothers me. Obviously somebody winning who's nearly 43, that's five years away and it's a way of not putting pressure on yourself."
Westwood also made a point of saying that his frustration at the Open did not mean that he refused to speak to reporters.
"To be fair I got carved up a bit there. I wasn't asked to come and speak to the press – I said I wasn't going to speak to the BBC, but didn't mind doing the other stuff."