Westwood's lead cut in Thailand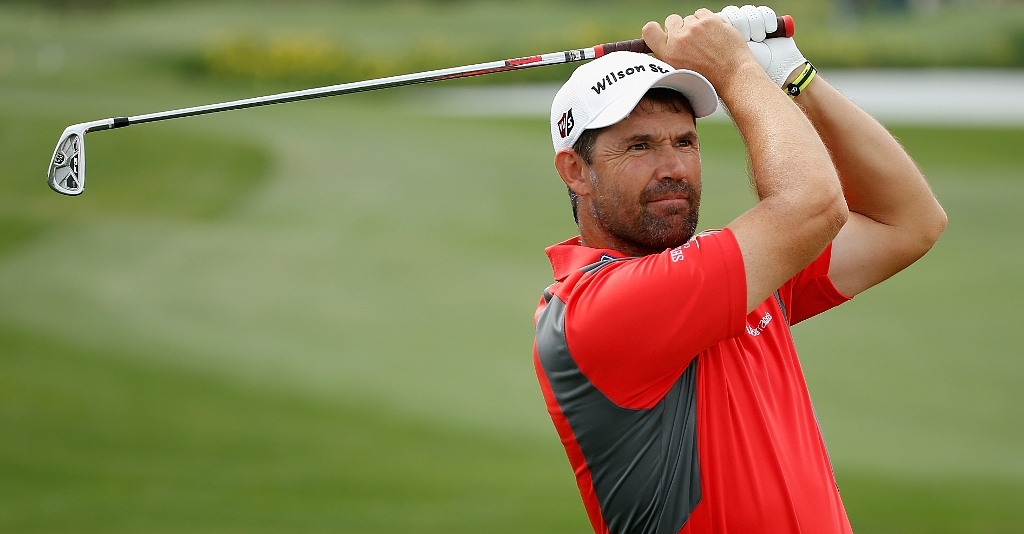 Lee Westwood saw his overnight 11-shot lead at the Thailand Golf Championship slashed to four by Charl Schwartzel.
Runaway leader Lee Westwood of England saw his overnight 11-shot lead slashed to four by Masters champion Charl Schwartzel after the third round of the inaugural Thailand Golf Championship on Saturday.
World number three Westwood, who opened with a stunning career low 12-under-par 60 and followed up with a 64, carded a disappointing one-over-par 73 in the US$1 million Asian Tour season-ending tournament while Schwartzel produced a solid 66, despite a bogey on the last.
Michael Thompson of the United States was third, seven shots behind the leader, after a 69 at the Amata Spring Country Club while Guido Van Der Valk of the Netherlands, lying 83rd on the Asian Tour's Order of Merit, gave himself every chance of earning a full 2012 card with a 66 which propelled him to fourth place.
Westwood, who equaled the Asian Tour's 36-hole record of 20-under-par 124 on Friday, dropped his first bogey of the day at the par five second hole following a wayward drive into the hazard and turned in 37 with another bogey and a birdie.
He seemed to have steadied the ship with birdies on 11 and 15 but carelessly missed a short par putt on 16 and then dropped his fourth bogey after finding the greenside trap at the signature island green par three 17th hole.
Still, the 38-year-old Englishman was confident of securing his fourth title of the season, and second in three weeks despite seeing Schwartzel chip away at his overnight big lead. "(I had) a few bad breaks … if you had offered me a four-shot lead on Thursday morning I would have taken it," said Westwood, who holds a three-day total of 19-under-par 197.
"After a 60 and 64, you're probably going to be disappointed with the third round but like I said, a four-shot lead into the last round is a good position to be in. It drains you (to be leading) but it's a better position to be leading obviously other than to chase.
"Today, Charl had the momentum and I was fighting against it. It's not the easiest golf course here. I'll just go out and focus on my own game and shoot another low score."
Schwartzel achieved what he wanted to do with four straight birdies from the second hole. He got to seven under for the round with three more birdies on the back nine before dropping his lone bogey of the day at the demanding 18th hole.
The slender South African was happy he reeled Westwood in. "At least there's light at the end of the tunnel now. Four shots is not much out there," said the 27-year-old. "I've been playing really well and I can shoot a low score on this golf course. I felt I should have shot a 63. I felt like I left putts out on 12, 13 and 14. Not a very good bogey on 18 but I feel like I can shoot low and that's what I need.
"I've won about two or three tournaments where I was four shots behind. I've done it before. You sort of know that you have to play well and there are no doubts in your mind."
Schwartzel believes he can carry the momentum into the final day and end what has been a magical season on a winning note at Westwood's expense. "You can sense when the tides are turning. I'm making four birdies in a row and he is not getting anything at all. You can sense that all of a sudden it has changed. The lead is getting shorter and shorter and it has to affect you. You won't be human if it doesn't."