Westwood ready to try again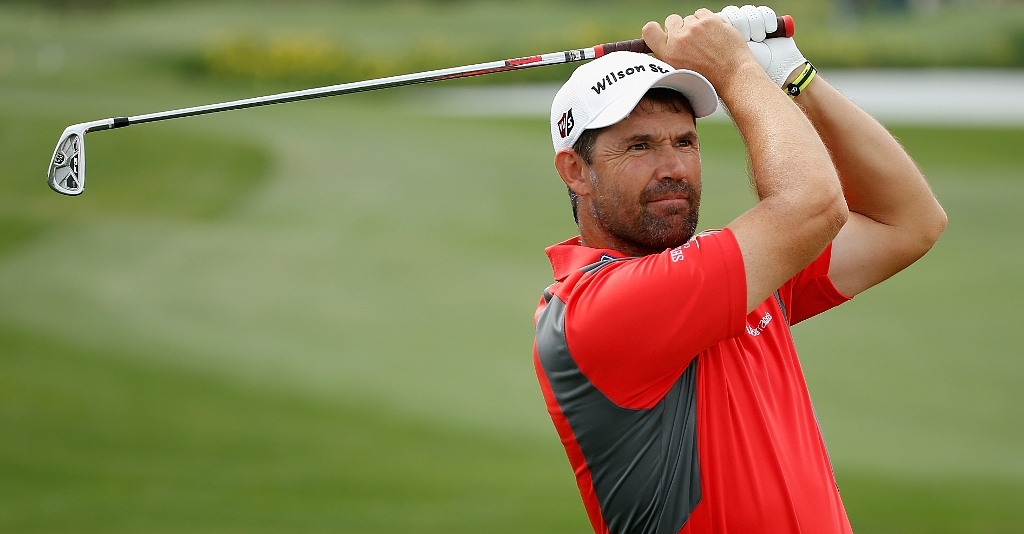 Still searching for his first major victory, Lee Westwood is ready to mount another strong challenge this week.
Still searching for his first major victory, Lee Westwood is ready to mount another strong challenge this week.
The 38-year-old is making his 54th attempt at winning a major, after coming close on several occasions, including a third-place finish at Turnberry in 2009, when only a bogey at the last hole prevented him from entering into a play-off for the title, and a runner-up finish to Louis Oosthuizen last year.
Westwood will be hoping that his run of going one place better at the Open every year continues at Sandwich this week.
"Hopefully it's a mathematical progression – third, second, obviously I'm hoping for a first," he said.
"Links golf is determined by the weather, so you don't want it flat calm.
"These courses are designed with, I guess, a 15-20mph wind in mind. I certainly want it so ball-striking is a pre-requisite really.
"And ideally you'd like it so it's the same morning and afternoon, but often that doesn't work out in links golf.
"It's the luck of the draw really. If that doesn't happen then you're hoping that you're on the right side of it.
"I think more than anywhere on the Open Championship rota there are a couple of fairways out there which you can get bad breaks.
"I suppose you can get good breaks as well, but I think at some point during the week you're going to need patience. But I've got plenty of that."
And Westwood has certainly needed patience at times in the past, as the story of his major challenges has always been 'close, but no cigar'.
Outside of his close finishes at the last two Opens, he also found himself only a putt away from a play-off at the 2008 US Open, third in the US PGA the following year, runner-up in last year's Masters and third in the US Open last month.
Westwood is hoping that home soil advantage this week might give him the extra lift he requires.
"It's named after St George, I guess, so you can't get much more English than that really.
"It's obviously being played in England, which only happens every now and again, and it's the biggest championship in the world as far as I'm concerned.
"It would mean everything really to win this championship.
"Strategically it's a good golf course. You have to plan your way around it.
"It's not always driver off every tee, which is quite nice. Downwind there will be a few five-irons or six-irons off tees out there.
"But if the wind gets up the green might become drivable on those holes, so it makes you think constantly and adapt to the situation.
"The rough seems pretty fair. I think because you do get a few freaky bounces out there they've not gone silly with the rough this year.
"There's no excuses out there."
Though the world number two was comprehensively outplayed by his fellow Englishman and world number one Luke Donald in Scotland last week, he says it hasn't knocked his confidence.
"I think my form is right where I'd like it to be. I've been playing well just recently and had a good stretch of results," said Westwood, who finished 14th at Castle Stuart.
"This is a week I look forward to all year round, so I try to gear my game up for this week.
"I'm happy with all aspects of my game, but I try not to have too many expectations. Just go out there and try my best really – we'll see."
Westwood believes he is giving himself the best possible chance of victory this week, as his preparation has been as solid as he could have hoped for.
"I'm playing about 3.30 and I'll just have a wander around and get used to playing in a strong wind and get a feel for the golf course," he said.
"You tend to find that most people get carried away at Open Championships, get there first thing in the morning, practise too much.
"Then there's nobody on the golf course at 3.30-4 – it's the best time to play.
"And hopefully come Sunday I will be teeing off about that time!"