Westwood not lacking motivation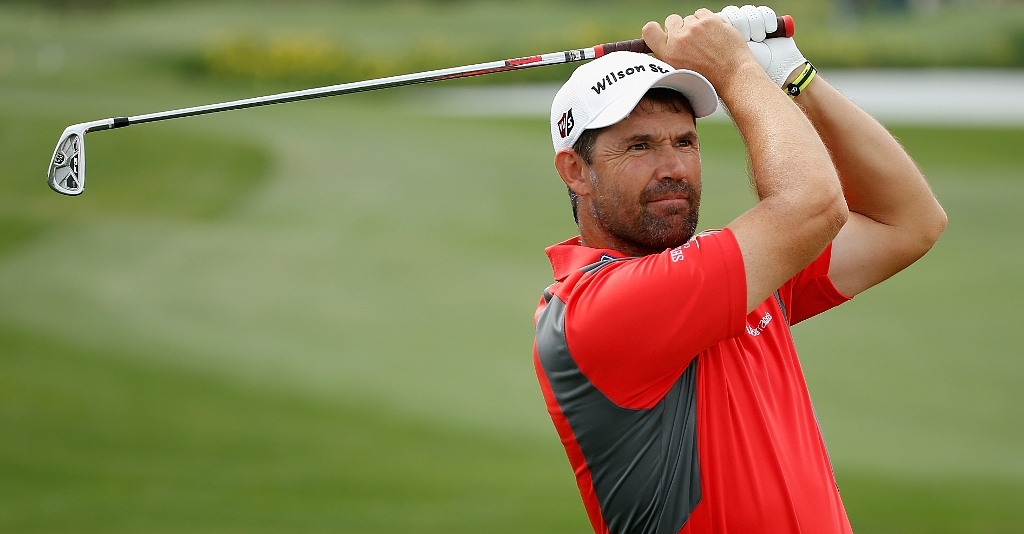 Lee Westwood might be out of the Race to Dubai, but that doesn't mean he'll be content to take a back seat this week.
Lee Westwood cannot stop fellow Englishman Luke Donald winning the Race to Dubai and taking home the European Tour crown for 2011 this weekend.
Only a winning Rory McIlroy can do that – and that's only if Donald obliges and finishes lower than ninth in the season-closing Dubai World Championship.
And Lee Westwood, the winner of both titles in 2009, knows it.
But don't for one second think that the stocky Englishman from Worksop will be in a negative frame of mind when he tees it up in Thursday's first round of the Championship at Dubai's swanky Jumeirah Golf Estate's Earth Course.
To the contrary, he is bringing a whole bunch of reasons to the course that should make him look forward to winning this lucrative event that is sky high in World Ranking points, not the least of them being the outstanding form that enabled him to shoot an astonishing course record 62 at Sun City's ultra-long Gary Player Country Club last week on his way to his second successive victory in the Nedbank Golf Challenge.
The figure 62 in itself is no longer exceptional in an age when many pros are driving the ball well over 300 yards, but in his case it certainly was because it was brilliantly crafted on a day when the best score his pursuers could mount against him was a 4-under 68 by Charl Schwartzel and a 3-under and a couple of 2-unders by some of the other front runners.
With his confidence high as a result and sitting as he is at No 3 in the World Rankings and in 5th place in the Race to Dubai, Westwood will have every reason to be optimistic about winning the actual Dubai World Championship.
And of course there are also his good memories of this event.
They include his victory here in 2009 which also saw him crowned European Number One and his close call 12 months ago when he finished just one shot behind Robert Karlsson in a tie for third.
"Yes," he said looking back at those performances, "It's good to be back. I always play pretty well in Dubai and I'm looking forward to this week.
"My form is pretty good (an understatement). That 62 is about as good as I've ever played I think. I can't recall missing a shot.
"It's nice when you click into that kind of gear where your mind is in the right place, you're calm, and your swing feels good and you're on auto pilot, really.
"It was nice to come in here with that kind of form and come back to a golf course that I have finished first and third at, and had a chance to win last year."
Westwood is also taking heart at the clear-cut improvement in his putting recently,
He said: "My putting has not been as good as I would have liked it. Proof of that was really last week.
"If I have a week where I putt and hole my fair share, I'm leading by seven going into the final round. If I have a week where I just putt okay, I have a chance of winning. And if I have a week where I don't put very good at all, it seems like I finish 10th to 20th.
"That really shows the level where my game is at. I would have liked to had a few better results this year and won a few more times.
"I would just like to putt better more often really. That's just what I'm working on at the moment and it's improving. It felt a lot better last week, (I've) definitely turned the corner with (putting coach) Phil Kenyon."
Although Westwood will understandably be looking hardest at his own game this week, he says he will also have one eye on the battle between Donald and McIlroy for the Race to Dubai crown.
"I think anybody who enjoys golf and enjoys watching golf likes to see the season-ending event go down to the wire," Westwood added.
"You don't want a foregone conclusion. It's nice to see two people battling it out where somebody could have a putt to win both the Money List and the tournament."