Westwood makes it two in a row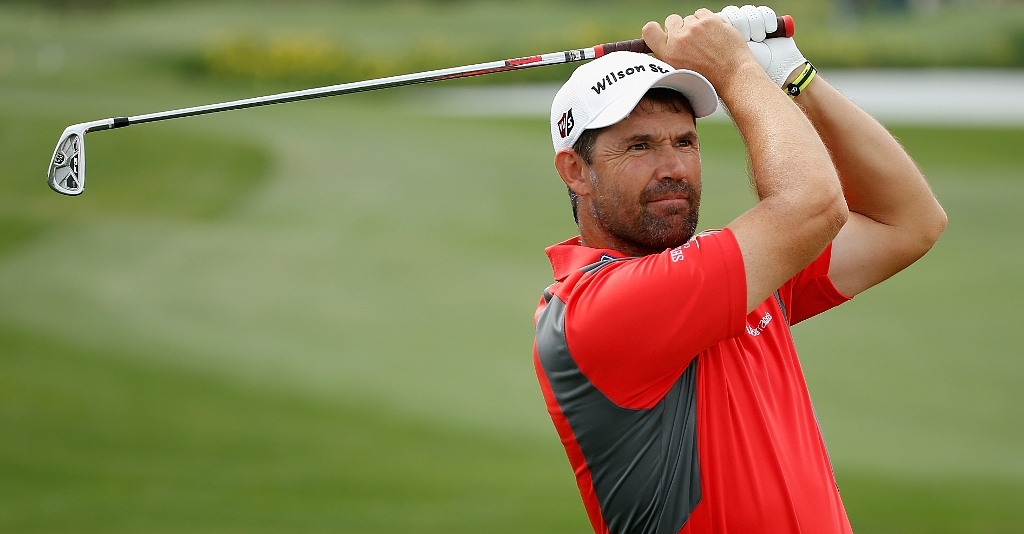 Lee Westwood shot a flawless final-round 67 to win the Ballantine's Championship in Korea on Sunday.
Lee Westwood shot a flawless final-round 67 to win the Ballantine's Championship in Korea on Sunday.
It's his second win in a row, after claiming victory at the Indonesian Masters last week, and should silence many critics who believe he does not deserve the top spot in the rankings.
The 38-year-old made a crucial birdie on 18 to post the score and set the leaders a clubhouse target of 12 under, and then looked on as his closest competitor, Spaniard Miguel Angel Jimenez, failed to match his total.
Jimenez could only manage a 71 on Sunday, good enough to take sole possession of second place on 11 under, while Korea's Sang-hyun Park finished in third a further shot back, and American Dustin Johnson finished fourth on nine under.
Westwood needed a top-five finish this week to keep the No 1 position in the world rankings. Martin Kaymer, despite not playing this week, would have reclaimed the top spot if Westwood had finished any worse.
It made the win that much sweeter for the Englishman.
"It feels great.
"I must admit it was nerve-racking sitting there watching people play. You never wish ill on anyone but I'm delighted to win.
"I've won two weeks in a row before but it's still very special. It's tough to come down off a win and get yourself refocused, but the more experience you get the easier it is to do it."
Jimenez was full of congratulations for Westwood, and revealed that the two had enjoyed dinner together on Saturday night.
"We had a nice bottle of red and after dinner I said 'I'll see you in the play-off tomorrow' and it nearly went that way," Westwood added.
Bad weather on Saturday meant that the leaders still had to complete their third rounds on Sunday morning, and Jimenez shared the 54-hole lead with Sweden's Alexander Noren and Welshman Rhys Davies.
Westwood found himself three shots back after a 69, and followed it up with a bogey-free 67, the best final round of the day.
"I wanted to try and shoot the best round of the day," said Westwood. "I don't know if 67 is, but it feels pretty good.
"Billy (Foster, his caddie) said to me on the sixth or seventh that 11 under will have a chance so that was the figure we were aiming for.
"It's tricky out there. It's a difficult course because it goes around the hills and it's difficult to pick the wind up, it swirls a lot.
"I'm pleased with the way I'm striking it. Billy said you're hitting it straight at every flag, it either comes up a few feet short or a few feet long. I gave myself a lot of chances and now and then a few go in."
Jimenez couldn't manage a single birdie on his back nine, and instead had to fight just to save par on both 15 and 17, after finding the sand on both holes. He found a bunker again on 18, and didn't manage to get up and down for the birdie that would have forced the play-off.