Westwood – It's all about experience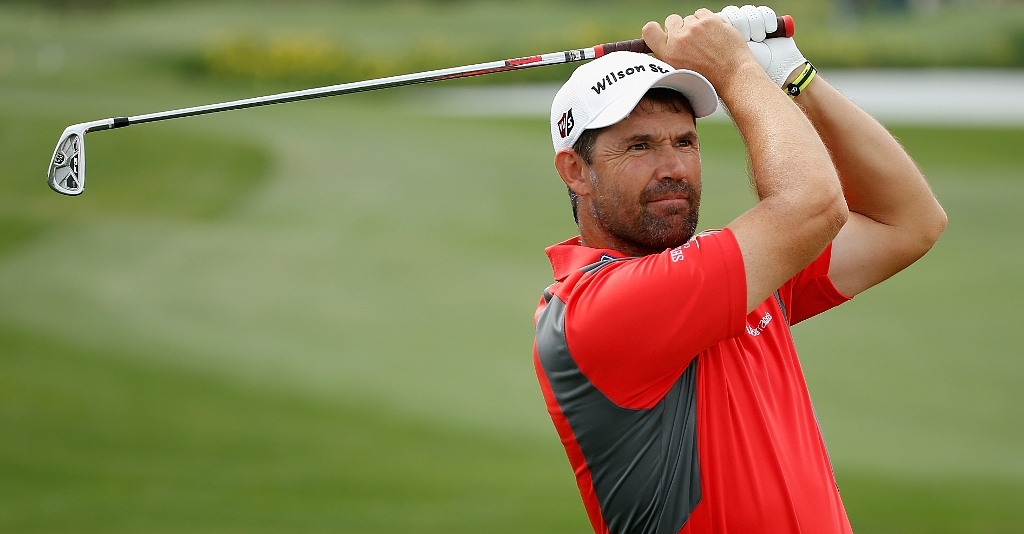 Lee Westwood believes his disappointment at last year's Masters will stand him in good stead this weekend
Lee Westwood believes his disappointment at last year's Masters will stand him in good stead heading into the final two days at Augusta.
The world number two remains in the hunt to land his maiden major crown after a sparkling five-under-par 67 saw him surge up the leaderboard on Friday.
He trails current leader Rory McIlroy by five shots heading into the business end of the competition, an ironic position for the Worksop golfer, who led the season's opening major by five strokes midway through the third round 12 months ago.
He was eventually reeled in and overtaken by an inspired Phil Mickelson, who went on to land his third Masters title by three shots.
"I know as well as anybody how quickly five-shot leads can evaporate," Westwood said. "I was going down 11 with a five-shot lead and about 40 minutes later I was one behind."
Mickelson thrilled the crowds in last year's third round by covering 13, 14 and 15 with a stunning eagle-eagle-birdie run to edge a stroke in front of Westwood.
Although the American ended the round one shot behind the Englishman, he went on to secure an emotional victory the following day.
"It's part of the value of being experienced, being in contention before to be very patient and expect the unexpected," Westwood said of his own bid this year for a maiden major title.
"Experience counts for a lot around here. This is my 12th Masters, and only over the last three or four years have I started to get the hang of it and sort of feel my way around."
Westwood had launched his title bid at Augusta with a level-par 72 and knew he was under pressure to make up some ground on the lead.
"I decided at the start of the day that, instead of Saturday being my moving day, I'd better make it Friday," he said with a smile.
"I had to try and get into contention. As well as Rory has played, you don't want to get too far behind."
Northern Itreland's McIlroy, who like Westwood is seeking his first major title, will take a two-shot lead into the third round after opening with scores of 65 and 69.
"I've played very solidly tee to green over the last couple days, and five-under is probably the worst score I could be on," said Westwood, a 20-times winner on the European Tour.
"I made more of the par-fives today. I was five under for them which is going to stand you in good stead around here. I didn't make too many mistakes."
Westwood eagled the par-five 13th after sinking a tricky downhill putt from 30 feet. "There was a bit of curl on it," he said with a grin. "It was a bonus to see it go in."
While Westwood trails the 21-year-old McIlroy by five shots, four-times Masters champion Tiger Woods lurks just three strokes off the pace in pursuit of his first major since the 2008 US Open.
"It's more than just Tiger trying to win this tournament," Westwood said. "There are other guys on the leaderboard who can try and intimidate.
"But it's nice to see Tiger playing well. I think the tournaments and the game of golf are always better when Tiger is playing well and up there."