Westwood hunts second KLM victory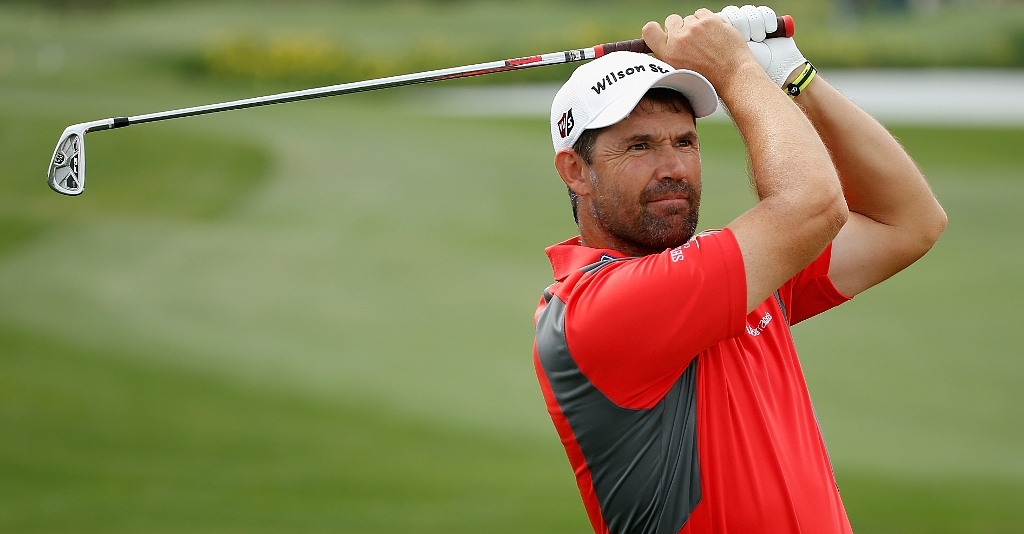 Lee Westwood will face some stiff competition as he goes in search of his second victory at the KLM Open this week.
Lee Westwood will face some stiff competition as he goes in search of his second victory at the KLM Open this week.
The Englishman headlines the field for the European Tour event alongside Rory McIlroy and Martin Kaymer, both players who lie just below him in the world rankings and will be eager to upstage him at Hilversumsche Golf Club.
Westwood, however, is happy with the state of his game, which has seen him rack up seven top-10 finishes in his last nine events, and is hopeful of a repeat of the victory he achieved here way back in 1999.
In fact, he hasn't appeared at this event since 2002.
"It's nice to be back," he told europeantour.com. "I think it's changed a little bit – it's a bit longer now.
"It's obviously changing and improving all the time, and it's nice to be back and playing what is very much a traditional course, tree lined and very tight. It's slightly reminiscent of a Woodhall Spa or a Sunningdale or Walton Heath or Swinley Forest.
"Before going on holiday, the two tournaments in America, I played very nicely. I hit the ball really well, and then last week I didn't hit it so good – I was a bit rusty.
"My body was a bit lazy after spending a couple of weeks on the beach but I did some good work Monday afternoon with Pete Cowen, my coach on the range at home, and some work on my short game, because that was a bit rusty as well. So I'm looking forward to playing this week."
Though he'll have to wait another year to try for that much sought after first major win, it doesn't mean Westwood has given up on 2011. Still fresh off a two-week holiday in Barbados prior to last week's European Masters, he's primed for an end-of-season run.
"You have to look for points during the year to have a holiday and recharge, and always after the PGA Championship is one of those for me," he added. "So it's nice to break up the year and split it into blocks and after all the Majors are out of the way, recharge and get ready for this end of season run where there are some big tournaments coming up.
"Obviously I'd like to play well each week for the rest of this year. I've got some big tournaments coming up.
"I'd like to play well in all of them, but I think the Money List is still there. There's a chance of that – if I can start stringing some wins together, there's some big tournaments for a lot of money.
"I want to try and get a bit close to Luke in the World Rankings, improve my putting as the year progresses, and get in the gym and try and focus on fitness. So I've got a good, toned beach body for when I go on holiday!
"Luke's got a very big lead, so it's going to be difficult to catch him up. But there's obviously this week, there's €300,000 on offer and the Dunhill Links where there's a big prize fund and the World Golf Championship in China, and the last event of the year in Dubai.
"So while ever there's enough money to catch up, then you've got to just try and do your best and try to win every event you play in."
Rival Martin Kaymer, meanwhile, is feeling bullish about his game at present, thanks to a second-place finish last week.
"It definitely feels like I will win again in the next couple of weeks," Kaymer said.
"I'm hitting the ball very well. I like the golf course and I can drive there from home – it's only two hours away and it's nice to have your own car."
McIlroy is also in a postiive frame of mind, having more or less shaken off the wrist injury sustained at the USPGA a month ago.
"I'll probably still get a little bit of physio this week just to make sure," he said.
"I've got a long stretch coming up and it was nice to start it on a positive note like that."
McIlroy moved back up to fourth in the world after last week's performance in Switzerland, and he can't deny that he has his sights set on the players above him.
"I'm not desperate, but it's definitely a goal that I've set for myself (being No 1) and I feel as if it's very attainable," he said.
"It might not be this year, but definitely into next year. I can give myself a very good platform if I end the season well.
"Luke's got a little bit of a lead at the minute and it would be nice to get closer to him.
"But at the end of the day winning golf tournaments takes care of that, so I want to just concentrate on trying to play well and give myself chances to win every week that I play."