Westwood Ho Ho..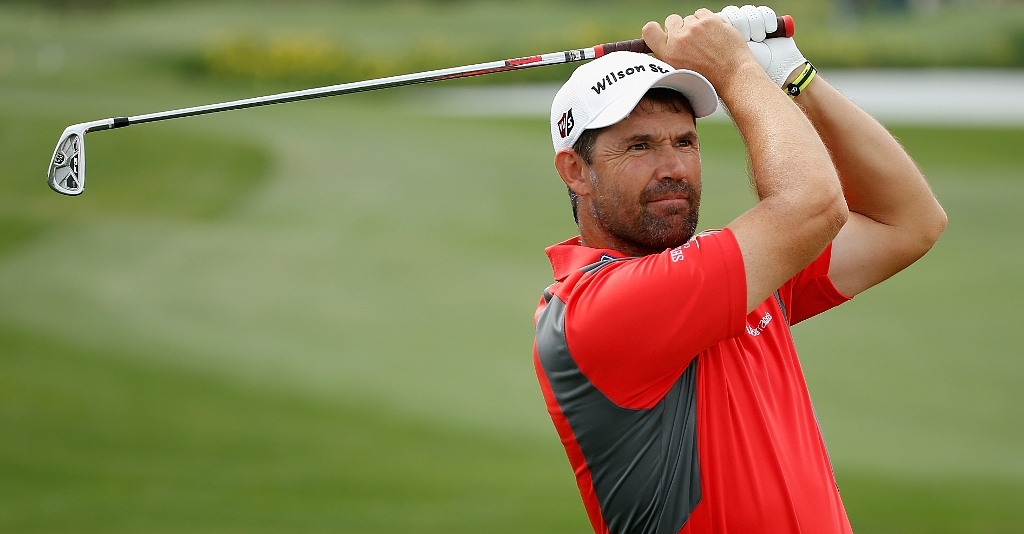 It's hard to crack a joke after finishing third, third and second in your last three majors – but Lee Westwood managed it on Sunday.
It's hard to crack a joke after finishing third, third and second in your last three majors, especially when you have never won any – but Lee Westwood managed it at Augusta on Sunday night.
Runner-up to Phil Mickelson in The Masters at Augusta after leading at the end of the second and third rounds, Europe's number one faced the press minutes later.
And when one reporter made the mistake of calling him Phil, the Worksop golfer jumped in: "I'm Lee. Phil is coming in a minute – he'll be wearing a green jacket!"
Westwood finished three shots behind the now triple champion and four-time major winner, so it was easy to see why this one did not hurt as much as his one-stroke defeats at the 2008 US Open and last year's Open.
Unhappy with the way he played in allowing Mickelson to get one ahead of him entering the back nine, the 36-year-old pointed out that he came home in a two under 34 and might still have won but for some sensational golfer from the American left-hander.
"I shot 71, which is not a terrible score around Augusta when you're in the lead," he added.
"Phil shot 67, which generally wins major championships when people are there or thereabouts going into the last round.
"He hit good shots when he needed to and the one at 13 was incredible, so I think Phil won that one fair and square."
Mickelson, ahead by one over KJ Choi after his birdie at the 12th,
threaded a 207-yard six-iron off the pine straw, through a four-foot gap in the trees and over Rae's Creek to within four feet of the pin.
"It's one of the few shots really that only Phil could pull off.
I think most people would have just chipped that one out.
"But, you know, that's what great players do. They take risks and pull off great shots at the right time. But I've not seen a better one around here – it was something special."
Still Westwood kept it tense by making a matching birdie at the same 13th hole after Mickelson actually missed what looked like an easy tiddler for an eagle.
Then three behind after only parring the 15th, he cut the gap with another birdie at the 17th.
Once Mickelson hit his approach to the last to eight feet, however, it was virtually game over and the home favourite was fittingly the one to birdie the hole to a huge roar from an adoring crowd..
So for Westwood the search for a first major title now goes on to Pebble Beach and the US Open in June.
It will be the 50th major he has played in.
Joint halfway leader Ian Poulter, meanwhile, closed 74-73 for a disappointing joint 10th and commented: "I'm pretty mad right now – I've got every reason to be. I played pretty flawless the first two days."
There were only smiles, though, from 16-year-old Italian Matteo Manassero. The youngest player in Masters history came joint 36th, the best performance by a European amateur since England's Francis Francis was 28th in 1937.
He starts his professional career next month at the Italian Open.