Westwood has hoodoo to break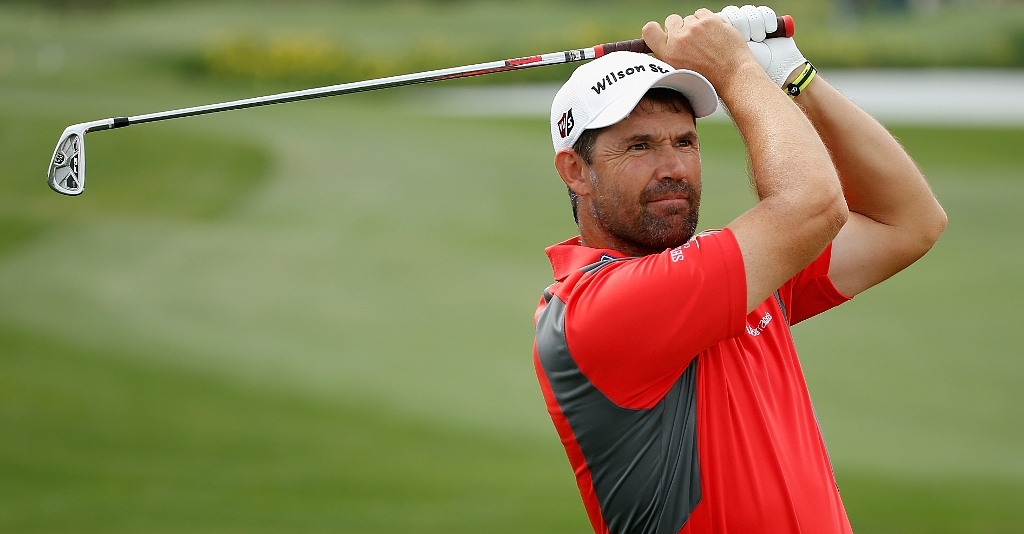 Lee Westwood is out to break his WGC-Accenture Match Play Championship hoodoo this week.
Lee Westwood is out to break his WGC-Accenture Match Play Championship hoodoo in Tucson this week.
In 10 trips to this event, England's world number one has never made it beyond the second round.
And now he has to face a former winner on the opening day in Arizona – ex-Ryder Cup teammate Henrik Stenson, called into the 64-man field at the weekend when Japan's Toru Taniguchi withdrew with neck trouble.
Defending champion Ian Poulter relayed a message from the Swede, champion in 2007, to Westwood on arrival in Tucson.
"Henrik says you better bring your 'A' game No 1," tweeted Poulter. "He fancies getting hold of that trophy again."
People talk about Westwood's career lacking only a major, but he does not have a victory in any of the World Golf Championships series yet either.
The 37-year-old from Worksop has had second place finishes in all three of the WGC stroke play events just like he has in The Open and Masters, but he even considered staying away from the Match Play for a while because of his record and its scheduling so early in the season.
"I'm wondering what Friday looks like in this tournament," he said on Tuesday.
"The first day is probably one of the most exciting days of the year as far as golf spectators are concerned, watching all the different matches going on, but there are no easy games.
"I've played pretty well here, but you occasionally run up against people that are playing well."
Westwood's position at the top of the rankings is once again under threat from both Martin Kaymer and Tiger Woods, but that is the last thing on his mind.
"I'm not feeling any pressure to defend – I'm fairly used to it," he said.
It has been off the course rather than on it that he has noticed more of a difference.
"I didn't realise the massive jump to going to world number one – the demands on your time and doing interviews and things. Profile elevation, I guess.
"So that's the main thing you have to get your head around, time management, saying 'No' a lot."
Having turned down PGA Tour membership, Westwood would like to see
more than just one of the World Championships outside America.
"I think there's a bit too much in the United States. We're trying to push the game around the world and it's part of having it in the Olympics coming up (in 2016), trying to create enthusiasm in places like China and around Asia and South America.
"You ought to take these big tournaments to those places. That would be my only change. I think the formats are great."
Poulter does not have the easiest of starts to his title defence.
American Stewart Cink, Open champion two years ago, reached the quarter-finals last year, was third in 2009 and three years ago was runner-up to Woods.
Cink, though, has dropped outside the world's top 50 and has not won a tournament since beating 59-year-old Tom Watson in a play-off at Turnberry.
It was an all-English final last year with Poulter defeating Paul Casey, but that event did not have Woods or Phil Mickelson in it and both are back now.
Three-time winner Woods, seeded only third this time, starts against Dane Thomas Bjorn, the winner in Qatar earlier this month.
Mickelson, still seeded fourth even though he has since dropped back to fifth in the world behind Graeme McDowell, has made it to the quarter-finals only once and that was seven years ago.
His first opponent is Australian Brendan Jones, while McDowell opens against American Heath Slocum.