Westwood eyeing glory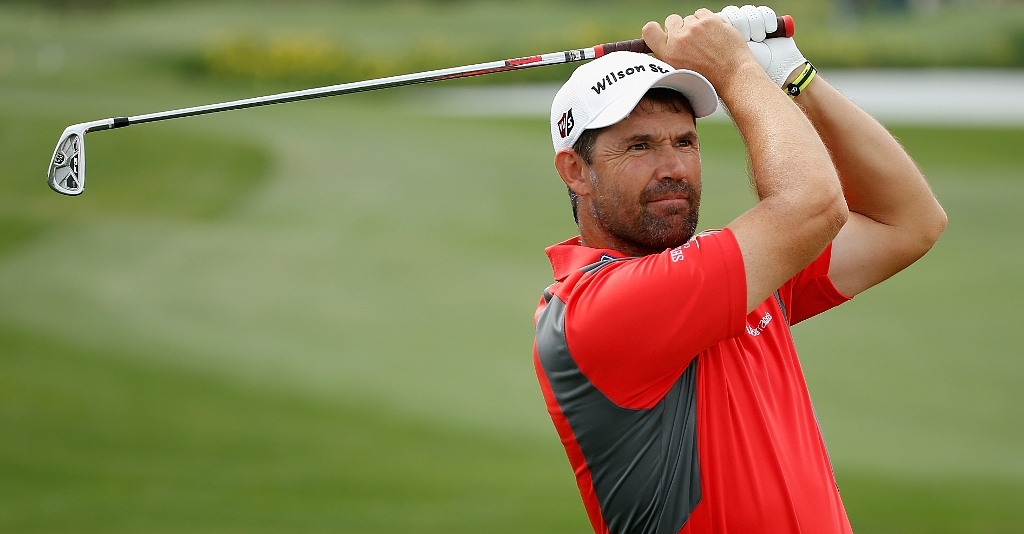 After coming so close in 2008, Lee Westwood is hoping he can finally make the big breakthrough this year.
Lee Westwood had been European number one, had won around the world and had played five Ryder Cups. But never had he been tested like this.
"I was head to head with Tiger Woods in the final group on the final day of a major – in California," he said. "It does not get any tougher than that."
Last year's US Open at Torrey Pines did not end as Westwood hoped it would, a missed 20-footer on the last denying him a place alongside Woods and Rocco Mediate in the play-off.
But the 36-year-old flew home confident that it would not be the closest he ever comes to a major title.
"Of course I was disappointed I didn't win (he called it "sickening" on the day), but you never know how you are going to handle it and I handled it well.
"It was the first time I'd been in that situation and I felt very calm."
Westwood was trying to become the first player to stop Woods winning a major when he led after 54 holes.
The American's record is now an incredible 14 out of 14.
But with one to play he and Westwood were one behind Mediate and, while the Englishman could make only a closing par five after driving into sand, Woods kept his reputation for doing the dramatic with a downhill 15-foot putt to tie, birdied the hole again to stay alive in the 18-hole play-off the following day and won on the first hole of sudden death.
All on only one good leg, of course.
"It is just very fine margins in the end," added Westwood. "However, I am far more convinced I can now win a major than when I arrived here at the start of the week."
The one previous time he had been in the real thick of the action on the last day of a major was the 1999 Masters.
Only 25 at the time and with only six majors in America behind him, he admitted he felt physically sick with nerves as he entered the final nine holes – paired with Woods again, but not in the last group – tied for the lead.
Westwood went on to beat Woods by four that day, 71 to 75, but they finished sixth and 18th. Jose Maria Olazabal won instead.
A decade on the Worksop golfer, now a father of two and "veteran" of over 350 European Tour events, is still searching for major glory.
But 36 is the age at which Padraig Harrington won two in four weeks last season.
"When somebody you've grown up playing with does what he's done you do sit back and think that if he can do it why can't I?
"To come as close as I did last year – within touching distance really – gives you a lot of confidence and incentive to keep on working.
"It gives you the belief that you can do it."
After Torrey Pines, inevitably, much was expected of Westwood at Royal Birkdale and Oakland Hills.
But while Harrington won both he came 67th in The Open and shot 77-78 to miss the cut at the US PGA by seven shots.
The Masters in April was shaping up to be far better when he stood four under with a round to go – level with Woods and Phil Mickelson.
But while they charged to one off the lead his closing 79 was the worst round of the day and sent him tumbling down to 43rd place.