Westwood confident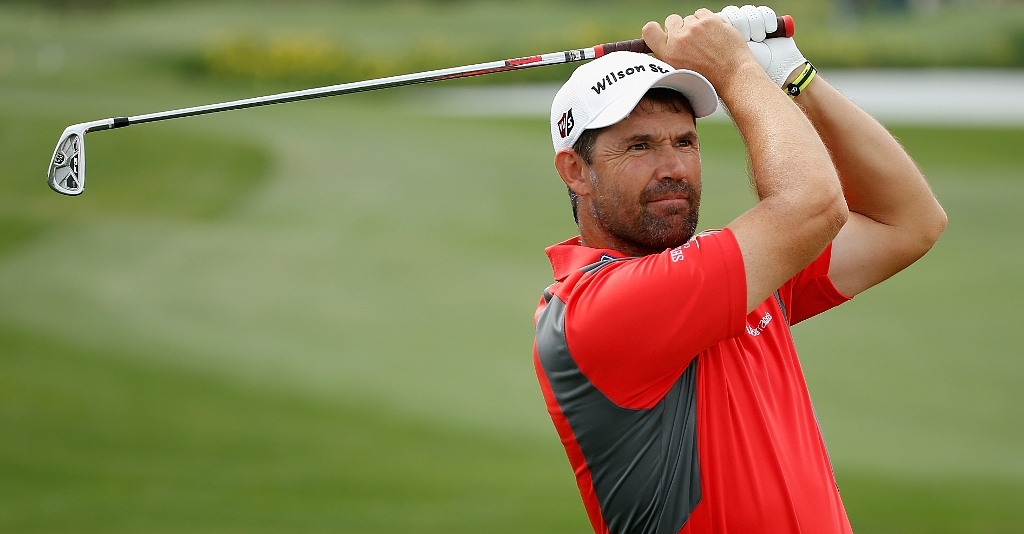 Lee Westwood is feeling confident about his chances ahead of this week's US PGA Championship.
Lee Westwood arrived in Minnesota for this week's US PGA Championship confident he has the form to finally land a first major title.
The European Ryder Cup stalwart has come agonisingly close to major success in recent years, finishing third at the 2008 US Open and tied for third at last month's Open Championship.
He missed out on a play-off by one stroke on both occasions.
A final-round, five-under-par 65 at Firestone Country Club on Sunday in the World Golf Championships-Bridgestone Invitational earned the Englishman ninth place for his fourth consecutive top-10 finish.
And shooting his lowest round of the week in Ohio has given him the perfect lift heading to Hazeltine National for the US PGA.
"I have got better as this week has gone on so I am looking forward to next week," Westwood said.
"It is the last major of the year and having come so close at The Open Championship, I will try and put that right next week and get the 'W' as they say over here."
Westwood said he was pleased to have got his putter going on the way to his 65 at Firestone.
"I just kept playing the way I had been playing all week," he said. "I hit a lot of good shots, hit it close a lot and was unlucky not to make hole in one at the 12th – it just lipped out and I left it on the edge.
"But the key was that I made a couple more putts – that is what has been lacking this week.
"The first day I came out, and that was really where I let myself down this week. I made seven birdies that day and only shot one under par.
"That was sloppy golf but I tend to do that when I have had a couple of weeks off and a break. I get a bit jaded and I didn't make enough of all those birdies on the opening day.
"That is why I am only five under par at the end of the week."
Unlike Westwood, Nick Dougherty finished up at Firestone with his worst round of the week – a five-over 75 that left him six over for the week in a tie for 51st.
The Sunday experience left a bitter taste but the Liverpudlian was hopeful it would not last for long as he headed to Hazeltine National.
"Well, today aside, there has been some good stuff in there for me this week on a course that I have never really scored any good on before so that is one of the positives for me," Dougherty said.
"It is sad that the last day is the one you remember the most. It is hard to pick the positives at the moment because I feel a bit pig sick to be honest but, when I reflect on it, I'm sure there will be some."