Westwood confident ahead of Open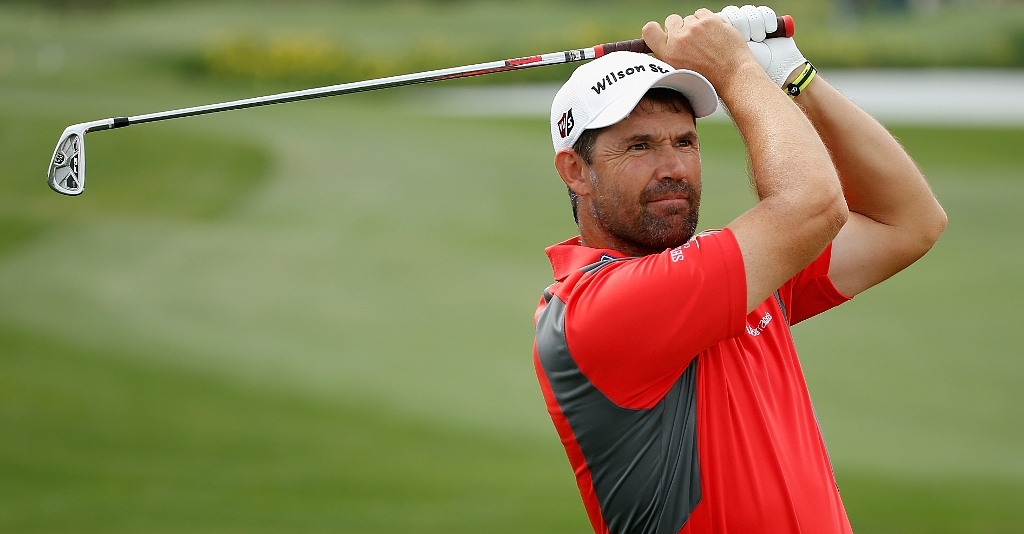 Lee Westwood says he is looking forward to this month's Open, which he definitely believes he can win.
Lee Westwood says he is looking forward to this month's Open, which he definitely believes he can win.
The current world number two believes he has learnt some important lessons from recent major near misses, and he's backing himself to improve on an already impressive recent major record.
With five top-three finishes in his last seven majors, Westwood boasts a record of consistency in the big ones that no other golfer in recent times can claim.
His best chance at a major came at Turnberry two years ago, when he only just missed out on the play-off eventually won by Stewart Cink against Tom Watson after he three-putted the 18th green.
Westwood says he learnt a valuable lesson that day.
"I remember what I did wrong there," said the 38-year-old, who also finished second at last year's Open at St Andrews.
"I got out of focus. I played in the present all week, thought about winning the tournament on the last green, hit a bad putt and knocked it eight or nine feet by.
"You learn from experience. It is that one small thing, doing the right thing at the right time.
"It's the finer details which get you over the line. I feel you have to keep doing the same things, not making too many dramatic changes but look for slight improvements here or there.
"My record has been great at the majors. I've had five top threes in the last seven so that is pretty good form.
"It (a major victory) is the only thing missing.
"I've played the Open pretty successfully the last couple of years so hopefully I can turn a third and a second into a first."
So consistent has the Worksop golfer been in the last few years that it elevated him to world number one back in October, a position he maintained until Martin Kaymer took it over in February of this year.
His worst finish in his last seven majors is joint-16th at the 2010 US Open, something he managed to rectify a year later as he finished third in the tournament dominated by Rory McIlroy.
Despite all the near misses, Westwood isn't letting it get him down, and he insists he's looking forward to having another crack on home soil.
He's set to return at the Scottish Open next week, his first appearance since the US Open, where he'll do his best not to let his thoughts drift towards Sandwich and the Open.
"In the back of my mind is the Open Championship but I try not to think about that until the week of the event," he said.
"The Scottish Open is a big tournament and one I'd like to win again.
"I'll be thinking about that going into it, I won't be distracted by the Open.
"I'll go down to St George's and do some practice while no-one is there and get a feel for it without too many distractions, then play the Scottish Open before getting back to St George's on the Tuesday to then get going.
"I didn't play that well the last time I played at St George's but I was going through a bit of a slump so I don't really worry about it that much.
"I won a couple of amateur tournaments there but I generally play links golf really well."