Westerberg set for Portugal Open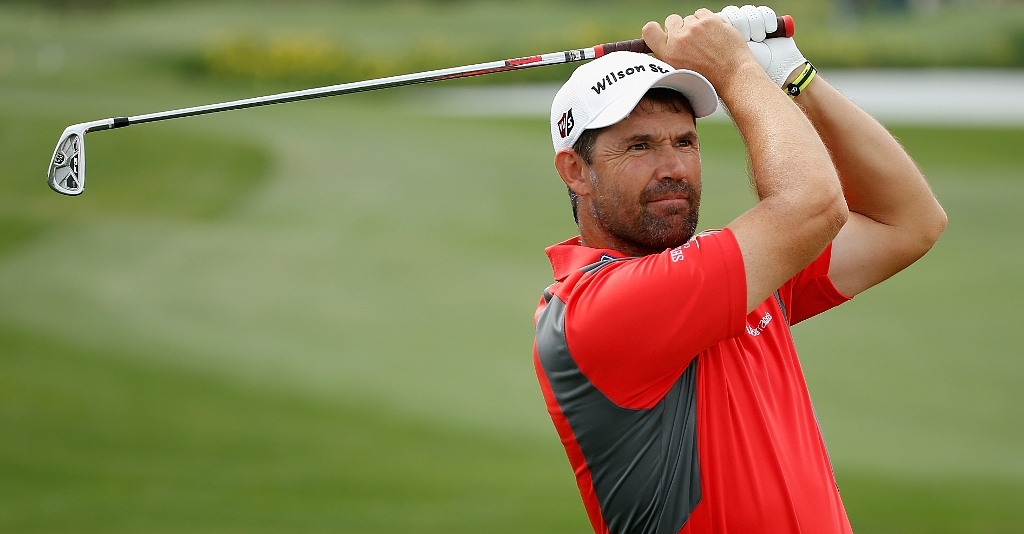 Johanna Westerberg is back and ready to defend her Ladies Portrugal Open title at CampoReal in Turcifal, near Lisbon.
Sweden's Johanna Westerberg is back from her maternity break, has had two warm-up outings and is ready to defend her Ladies Open of Portugal starting on Friday at CampoReal in the village of Turcifal, near Lisbon.
Last year, Westerberg defeated Spain's Tania Elosegui by holing a stunning bunker shot for birdie at the first extra hole in a sudden death playoff on the Algarve.
Now, 12 months later, she is looking forward to testing out her game for the first time on the new, Donald Steel designed CampoReal golf course, located in central west Portugal, 38km north of Lisbon and 18km from the Atlantic Ocean.
The venue, which opened in 2005, is located in an area considered to be the garden of Portugal and is hosting a Ladies European Tour event for the first time.
"I suppose it's not going to feel like the same tournament since it's not the same course, but it is the Portugal Ladies Open.
"It would have been nice to play the same course, but I have heard really good things about the golf course so I'm looking forward to playing there," said Westerberg, who returned to competitive action on the LET just three weeks ago at the ABN AMRO Ladies Open in Holland.
She has been on eight months maternity leave since October following the arrival of her son Leo in late December, but is already back in shape, with two strong results under her belt so far this season: a tie for 34th at the ABN AMRO Ladies Open in Holland and a share of 32nd at the Deutsche Bank Ladies Swiss Open, where she opened with two rounds in the 60s.
"I have been playing better and better so my form has been improving," said the 32-year-old from Linkoping, adding: "I haven't played that many rounds since the end of October last year.
"I played a couple of tournaments in Sweden before Holland to get back. The more I play, the more I re-learn the things especially around the greens.
"The last couple of tournaments I learned how to putt. My swing feels really good. We have worked on some simple things with my coach this spring. It hasn't been that difficult to get back, I don't think. Since we had a long winter it didn't feel I missed out that much compared to my Swedish friends. It feels really good to be back out here and it works really well travelling."
So far this season Westerberg has travelled on Tour with her son Leo and her fiancé, the Swedish tennis star Joachim Johansson who is known as Pim-Pim.
"Pim-Pim is caddying this week and his mother is coming to Portugal to babysit," Westerberg said.
"We decided it would be fun to defend the title together since we won it together. I wanted to see how it worked with travel and it works really well. He wouldn't want to be away from us and I wouldn't want to be away from him either."
Luckily, Leo is a quiet and well behaved baby. "He's just started to sleep through the night until 6am so I hope that's his new habit. Getting up two or three times a night; that's tough. He's such a good baby so hopefully he'll be a good sleeper too," Westerberg said.
She also revealed how she keeps in shape.
"I got back to the gym six weeks after Leo was born then I caught a cold so moved away from it, so I haven't been much lately. I try to do little things in the hotel room and hopefully I'll find more time to go to the gym. I went there right up to the time when he was born. I've always kept in shape so it comes naturally to me to keep moving and fit and healthy. My basic level was pretty high so I'm just trying to get back to where I was. That's enough for now."
Westerberg is one of 108 players in the field hoping to earn the €30,000 first prize as well as a place in next month's majors, the Ricoh Women's British Open and the Evian Masters, presented by Societe Generale, in France.
Top ranked players in the field include last week's Deutsche Bank Ladies Open champion Lee-Anne Pace of South Africa, the ABN AMRO Ladies Open winner Florentyna Parker from England and Anja Monke of Germany, who won the Lalla Meryem Cup in Morocco.
They are joined by the outstanding new Australian talent Kristie Smith and resurgent South African Ashleigh Simon as well as last week's runner-up, Scotland's Vikki Laing.