Wentworth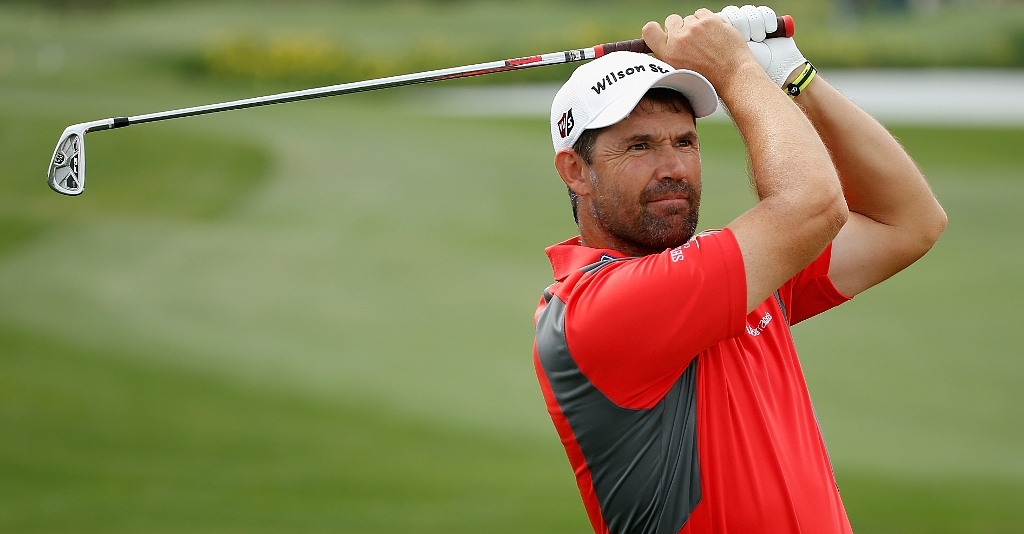 As the famous Club's website quite correctly boasts, entering Wentworth "is like entering another world; the leafy and rhododendron-lined drive through the estate offers glimpses through the trees of lush fairways and manicured greens."
At the end of the road you come upon one of the most celebrated and best known sights in golf, the famous castellated clubhouse overlooking the opening hole on the West Course, where the BMW PGA Championship is to again be played next week.
A private club reserved for club and estate members and their guests and owned by Wentworth Group Holding, the club is most famous for its three outstanding championship golf courses, though it also boasts a high-class Tennis & Health Club that sets the standard in its class.
Wentworth Group Holdings have a vision "To develop the most prestigious commercial Golf and Country Club in Europe by delivering consistent high quality service to our members, their guests and visitors, whilst protecting and enhancing the Wentworth environment for the members, estate residents and local and national community".
In pursuing this vision, they believe the club should "be about people".
Its a club, they say, "for the whole of the whole family, a place for fun, fitness and the chance to enjoy a wonderful social scene and dining inspired by London's renowned Caprice Group".
GOLF
To play golf at went Wentworth is an experience; the same kind you might get at St Andrews, Augusta or Pebble Beach, because you know you will be following in the footsteps of some of the game's greatest players including legends such as Ben Hogan, Sam Snead, Jack Nicklaus, Arnold Palmer, Gary Player, Seve Ballesteros, Greg Norman, Nick Faldo, Ernie Els and Tiger Woods.
It's a venue where the past, present and future come together; where classic, timeless golf course design and tournament heritage meets 21st century course conditioning and immaculate playing surfaces, both on it's courses and on its high-class driving range and practice facilties
It's three championship courses rub shoulders with one another in glorious Surrey heath land surrounded by an ancient woodland of pine, oak and birch", but each has its own charms and identities and, as such, offer unique challenges.
The East and the West were designed by renowned golf course architect Harry Colt with the West recently being modernized by three-time major champion and Wentworth Club touring professional Ernie Els.
All three courses have high profile tournament pedigrees.
The West annually hosts the BMW PGA Championship.
The inaugural Curtis Cup was played on the East and it was the initial setting in the 1950s for a match that then became the Ryder Cup.
The Edinburgh course is the newest addition to Wentworth's portfolio, designed by John Jacobs in consultation with Gary Player and Bernard Gallacher. It hosts the Wentworth Senior Masters every year.
MORE ABOUT THE WEST COURSE:
Very few courses can boast a tournament history on a par with it.
It hosted the 1953 Ryder Cup and then in 1956 the Canada Cup, the forerunner of today's World Cup of Golf, but it is best known as the host club of he World Matchplay dating as far back as 1964, and the European Tour's flagship event, the PGA Championship, since 1984.
World Matchplay founder, the late Mark McCormack. once observed: "I fell in love with Wentworth almost at first sight and still remember the enjoyment today of wandering around the course watching all the matches in the first World Matchplay. Wentworth is a truly outstanding and complete venue."
The are not too many glorious natural settings for golf that can match its stretch of heath land and surrounding woodland of pine, oak and birch
The heavily wooded landscape has aesthetic and strategic benefits in the sense that it is both easy on the eye and ideal for creating well-defined hole routings.
Colt took full advantage of these qualities to create a course with a wonderful flow, pleasing elevation changes and a variety of different length par-3s, par-4s and par-5s that turn both ways.
In recent years it was felt that in certain key areas the West course no longer met the requirements of modern technology in the way Colt would have wanted, so a process of modernization and restoration was undertaken by The Club's worldwide touring professional Ernie Els.
This redesign project involved extensive re-bunkering and lengthening of certain holes, where appropriate, but the essential character of the golf course was retained during its move into the 21st century.
Els' verdict?
"I honestly think we've succeeding in making a great course even better. Hopefully, Harry Colt is up there somewhere, looking down on us with a nod of approval."
In the 2008 BMW PGA Championships there were complaints about the greens.
To this Chris Kennedy, the Courses Manager at the Club, said: "We recognise that the Harry Colt greens constructed in 1926 do not perform as well as new USGA specification greens.
"Now that we have the chance to address the issue our objective is to produce a consistent surface of the highest quality on every green on the West."
Working closely with Ernie Els, the Club has since reviewed each green to ensure the West Course remains a fitting challenge for the modern day golfer. It has replaced the old poa greens with colonial bent grass, and further work took place on the fairways, tees and bunkers in order to improve every possible aspect of the course.
Initially the renovated 18th hole created a great amount of controversy with many labeling it "unfair" when the initial changes were made to the green and its surrounds on the owners instructions, but these charges have since been attended to and player reaction to them since then has been much better.
Fact File
Opened: 1926
Architect: Harry Colt (modernized/refined in 2005 & 2007 by Ernie Els)
Par: 72
Length: 7,308 yards
Course Record: 63, Wayne Riley
Key tournaments: HSBC Matchplay, 1964 – present: BMW Championship, 1984 Ryder Cup, 1953 Canada Cup.
2009: From late May each green was reconstructed and planted with Colonial Bent grass.MEMBERSHIP
Membership at Wentworth opens the door to a wonderful world of championship golf courses and practice facilities, an elegant Clubhouse with the exclusive Wentworth Grill, a world-class Tennis & Health Club, and a lively and varied social calendar.
There is a wide selection of memberships available, with categories designed to suit your lifestyle, while at the same time helping you to appreciate and experience the many diverse attractions of the Club.
DRESS REGULATIONS
The following rules are intended to guide Members and visitors. Club staff and Course Rangers are authorized to approach Members and visitors if the dress regulations are not being adhered to.
Clubhouse general
– Blue denim, sleeveless shirts and collarless T-shirts are not permitted.
– Spiked or rubber soled golf shoes may be worn in the Bag Drop area, Locker Room and Pro Shop, but Day shoes must be worn in the Clubhouse.
– Tracksuits and trainers may not be worn in the Clubhouse.
– Tailored shorts may be worn during the summer months with knee-length or short white socks and shoes.
– The wearing of hats in the Clubhouse is unacceptable, with the exception of ladies' formal hats.
Burma Bar
– Smart casual clothing is required here, though men may wear tailored shorts with knee-length socks or short white socks and shoes and long trousers and no socks with shoes.
– It is not acceptable to wear swimming costume only, tracksuit and trainers, swimming costume with a sarong or spiked or rubber soled golf shoes.
Burma Bar terrace
– It is acceptable to wear tracksuits and trainers, and tailored shorts without socks, but again swimming costumes only are not acceptable.
– Mobile phones may be used on the terrace.
Children
Children under the age of 10 will be allowed in the Clubhouse, but must be fully clothed, and under the supervision of an adult.
Golf courses and all practice areas
– Blue denim clothing and collarless T-shirts are not permitted on the courses at any time. Ladies may wear sleeveless shirts provided they are tailored. 'Leggings' are not permitted on the golf courses.
b) Spikes or rubber soled golf shoes must be worn on the courses, but is acceptable to wear training shoes on the Driving Range.
– In the summer months Bermuda length tailored shorts and knee-length socks or short white socks may be worn by male Members and guests. Ladies may wear ankle-length socks.
– Tracksuits are not acceptable on the courses or the Driving Range or any other practice facility.
– Baseball caps or hats of any other description must not be worn the wrong way round.
– Changing clothing and/or shoes in the car parks is strictly forbidden.
MOBILE TELEPHONES: Please note that mobile phones may not be used on the courses, tennis courts or in the clubhouses. please ensure your telephone is switched off at all times in these areas.