Wentworth Notebook: Saturday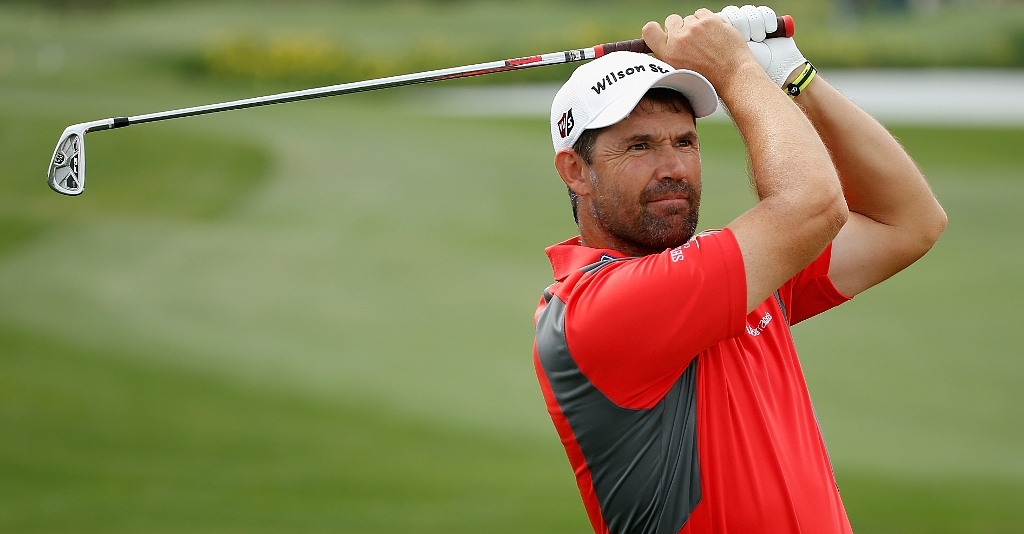 Matt Cooper is at Wentworth all week, walking the fairways and driving range, on the lookout for all the on- and off-the-course stories and information. If you've got a player you want him to check out, or any questions to ask, email him at: golf365matt@hotmail.co.uk
Matt Cooper is at Wentworth all week, walking the fairways and driving range, on the lookout for all the on- and off-the-course stories and information. If you've got a player you want him to check out, or any questions to ask, email him at: golf365matt@hotmail.co.uk
6pm
Fast learner
Rory McIlroy was a popular interviewee after his thrilling third round of 65 and he made some interesting observations.
After last year's missed cut here at Wentworth he decided to bring a different mindset to the course – principally making sure that he hit the fairways rather than going for length from the tee.
"It's taken me a little while to understand that I don't need to smash it as far as possible," he claimed.
That's a bit of a moot point – if he wins tomorrow he will become the youngest winner of the PGA Championship, beating the current record of 20 years and 97 days, set by Bernard Gallacher, by 77 days.
There's no L-plate on Rory.
Great Dane
Went out to watch pre-event tips Marc Warren and Soren Kjeldsen finish their rounds.
Warren birdied 17 but bogeyed 18.
Meanwhile Kjeldsen grabbed a four at seventeen before leaving himself a slippery birdie putt on the final green. Stood directly behind it, I watched as it weaved first one way and then the other before dropping into the hole.
I almost followed Soren in a little fist pump of delight as it guaranteed his place in the final group with Paul Casey.
4.15pm
Keeping score
Although plenty of players are not scoreboard-watchers during a round (or, at least, claim not to be), plenty are and on the third hole today Pablo Larrazabal could be seen peering back from the tee to the scoreboard, eager to know where he stood in relation to the leaders.
The scoreboard was being kept up-to-date by three girls who are studying Golf Management at Myerscough College near Preston.
Megan, Abi and Claire are no strangers to scoreboard duties having also worked at the Dunhill Links, as well as in Estoril and Valencia.
Hopefully it is merely a stepping stone to bigger things as both Megan and Claire are keen to one day watch someone else put their scores on the board.
Hot golf
"Colin the Red" emailed in asking if I could tell him who were the hottest Wags walking the fairways this week. Initially dubious about going all Heat magazine on everyone, I eventually decided, in the interests of equality, to ask Megan, Abi and Claire for the five best looking golfers.
They nominated Johan Edfors, Alex Noren, Martin Kaymer, Anton Haig and finished with a special mention for Lee Slattery.
For Colin's benefit I can report that Luke Donald's wife Diane has been popular with the men in the galleries, likely lads Steve Webster and Simon Dyson had more than their fair share of good looking ladies following them and that Nick Dougherty and Johan Edfors are both lucky men.
The clubhouse
The long history at Wentworth is in evidence on the walls of the clubhouse where every champion at the course has donated a club for presentation.
However pride of place goes to George Duncan, winner of the 1920 Open Championship, whose 'baffie' hangs alongside a rare matching set of his irons.
You thought blades were hard to hit? How about using hickory shafts, shiny leather grips and a driver with a bone inset on the face?
1pm
The quiet before the storm
The driving range is currently heaving with players preparing for their third round – or other players who missed the cut and are honing their techniques ahead of next week's European Open.
Anders Hansen was having a few last minute words with his coach, Jamie Donaldson was practising his putting with an extraordinary knee-bending exercise and Pablo Larrazabal was causing one group of watchers to gasp in awe at his driving.
It was all far more relaxing for El Mechanico however.
I saw him ambling in the direction of the clubhouse, looking for all the world like he was mixing it with princes and yacht owners on the waterfront in Marbella.
His hair resembled a lion's mane, his clothes reminded me of the boat club chic that was popular in the mid 1980s (including a sweater draped over his shoulders) and there was a huge smile on his face as he prepared to step up his defence of the trophy.
Beware the relaxed Mechanic.
12.30pm
Future course changes
I've just been chatting to a member of the Wentworth ground staff who was explaining how the greens will be rebuilt after this year's tournament. As with the recent course changes, Ernie Els has a hand in the alterations and I was directed to his website where he goes into more detail:
"Everyone at the Club felt there was a need to build new greens … to USGA specification. Our other main objective is to bring the greens back to the form, shape and contour more in keeping with Harry Colt's original vision. Many of the greens have shrunk over the years and in some cases have become disconnected in relation to the greenside bunkers and green surrounds. When the 2010 BMW PGA Championship comes around, I think the West Course will have among the finest putting surfaces in the world."
9am
Last man in
Just over 12 hours ago I watched the final groups complete the second round in descending darkness. The penultimate three-ball putted out in front of less than twenty people but the final group had quite a large crowd thanks to the loyal family and friends of PGA club pro James Ablett.
He was playing with Michael Lorenzo-Vera, the young Frenchman who won the Challenge Tour rankings in 2007.
His coach Jean Lemaisson was in the gallery and explained that Michael suffered a wrist injury at the end of last season which impacted on the start to his 2009 campaign.
Around about Easter his form turned around – first he won the French PGA at the start of April and then played well in China, Spain and Ireland.
He missed the cut last night, but Jean said that his charge played only two genuinely bad shots all week – driving out of bounds from the 17th tee on Thursday and hitting a bunker on the par five 12th on Friday so the promise remains of a good season ahead.
"One week he putts well but has not so good long game," Jean said with a rueful smile. "This week he have good long game, but the putter is cold. C'est la vie."
Cambo's got the blues
New Zealander Michael Campbell cut a sorry figure on Friday afternoon, struggling to hide his disappointment as he slumped to a 36 hole total of 161.
But on the 13th green there was a light-hearted moment when he tapped in for a double bogey six and was baffled, as was everyone, when the silence was broken by an elderly lady bursting into enthusiastic applause – only to be swiftly shushed by her embarrassed husband.
Cambo was good enough to raise a tired smile at her mistake.