Wei to go!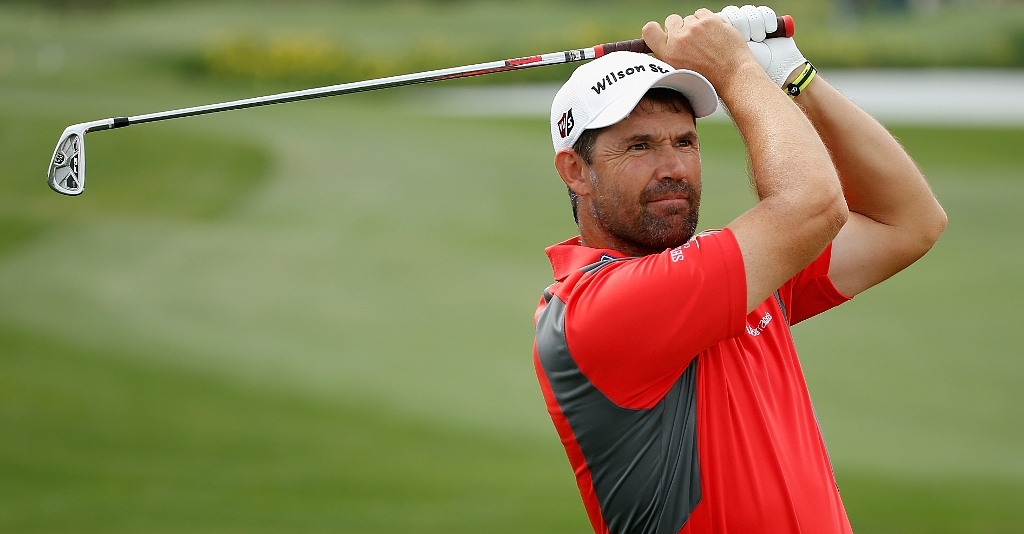 She's bright, opinionated and writes one of the sharpest golf blogs on the internet. Meet Stephanie Wei.
US golf blogger Stephanie Wei is at the head of a movement that is changing the face of the golfing media.
As newspapers across America fold at a dizzying rate, Wei and her fellow bloggers are becoming the new voices of the sport – and whilst some are happy about this, others are horrified by it.
The question of who deserves to voice their opinion on golf is a hot one and Wei is not shy to shout out loud.
Her Wei Under Par blog (tag line: "Sometimes news, sometimes rumours, always golf") is less than 12 months old yet it has already earned a reputation strong enough for her work to appear in the esteemed Huffington Post.
The New York-based Wei provides a unique insight into the sport.
Firstly she is very bright (she went to Yale), secondly she's a Manhattan socialite and thirdly she has some unusual contacts in the game – friends, friends of friends and 'mysterious others' who frequently help her get the inside scoop on many of the big issues.
Golf365 has been reading Stephanie's blog since its first entries went online in March 2009 so, via the medium of Twitter, we got in touch.
Here's our interview….
GOLF365: Blogging is a hot topic at the moment. Many trained journalists and elder statesmen of the golfing media don't have a lot of time for it. What's your opinion on that, as one of the most popular new bloggers?
SW: You're giving me a little too much credit, but thank you. I would love to see more of the "old guard" start blogging, but most of them have their game story assignments and that's the way it is. So, actually, as a blogger, it leaves a space that is relatively open to contribute something different to the golf world. I think with time, more readers and writers will begin to embrace it. I like how many journalists are using Twitter to chime in with their 140-character bits of insight.
GOLF365: Have you had to face any criticism? How do you find organisations and corporations treat you in comparison to the standard media?
SW: A little criticism, but it hasn't been too bad. I'll get the occasional critical email or comment. I don't mind it, though — as long as they're not just yelling to yell. There's a difference between constructive criticism and just hate-spewing jarble. Luckily, I've received more of the former.
As for the second part of your question, it varies — some organizations/corporations have been very helpful and welcoming, but sometimes I feel like I'm treated pejoratively. You know, like, "Oh, she just has some blog." Which is understandable. So it's tough, but I'm working on breaking through that.
GOLF365: Who are your favourites amongst other golf bloggers?
Oh boy, that's a loaded question. I apologize preemptively if I forget anyone, but my favorites are (in no particular order) Geoff Shackelford, Shane Bacon, Jim Frank, Ryan Ballengee, Jay Busbee…and the list goes on.
GOLF365: I'm always interested to hear about people's knee-jerk reaction when the news broke that Tiger had been involved in a car crash. I initially heard it was "serious" so my first thought was that he might die. I rang my Golf365 colleague Matt Cooper and as I relayed the news in faltering tones he pictured me having a Walter Cronkite moment. My wife immediately shouted "Domestic". What was your first thought?
SW: Interesting question. I remember my boyfriend rushed into the room and informed me about the "accident." We both didn't really know what to think of it, but in the back of our minds, we wondered if it had anything to do with the National Enquirer story linking him to Rachel Uchitel from two days prior. But because they reported Tiger was in "serious" condition, I wanted to be careful, and like you, the thought of him dying did occur. In my post I ended it saying, "Could there be a more inopportune time for Tiger to get into a car accident than 2:30 in the morning in front of his own house?"
Then when the bit about Elin's heroic "smash and rescue" came out, my immediate thought was this not-so-crazy theory (which I posted here): Elin and Tiger were squabbling about Tiger's alleged affair with Rachel Uchitel and when he decided to leave the house, Elin, in a fit of anger, grabbed a 3 metal, chased after him and smashed the window as he was attempting to drive away. He was distracted by the ruckus, causing him to lose control of the car.
But, of course, that's all still speculation. I just hope Tiger's stitches healed properly…
GOLF365: Did you have any idea at all that he was leading what appears to be a double life?
SW: No clue. I think everyone was completely shocked. I had heard rumblings of him stepping out on Elin, but nothing like the revelations that came after the "accident."
GOLF365: What do you make of the fact that every US golfer, bar David Duval, votes Republican?
SW: Not surprised. It's tragic, but what do you expect? It's golf.
GOLF365: You're a smart cookie (although George Bush went to Yale so let's not overplay it!). So, in your view, who is the most intelligent golfer on the planet?
SW: I've heard Joe Ogilvie is very bright. He's well-versed in economic issues, graduated from Duke (not that it really matters), and from what I've seen, he's a great quote. He tweeted some interesting thoughts during the whole grooves controversy. I think he would be a good candidate for PGA Tour Commissioner down the line.
GOLF365: Barack Obama likes a game of golf. What would you ask him if you got to play 18 holes together?
SW: Well, first of all, I'd ask him for a job. Then I'd ask him why he plays golf more than basketball these days, and what he thinks of the absurd outrage that's caused among some pundits. But perhaps a better question would be how he'd get more people to take up golf.
GOLF365: Ever got into any grief from a player or their agent(s) for something you've written?
SW: Well, sort of, but I won't get into that. Let's just say my post on Rickie Fowler at Chelsea Piers stirred up some controversy. (I hope it didn't upset Rickie because it wasn't meant to.) But really, I'll be flattered if players or their agents get upset at me — it means they're reading my blog!
GOLF365: Your views on the following tweeters (as golfers and people)….
GOLF365: John Daly?
SW: He's John Daly. I like the guy even though I'll be critical at times. He's obviously battled with some issues, but I'd love to see him succeed with his comeback. He's certainly a prolific tweeter.
GOLF365: Geoff Ogilvy?
SW: I wish he'd tweet more. I'm a big fan of Ogilvy. I love watching him swing — at the US Open, I just stood behind him for, like 15 minutes, on several occasions and