Wednesday's Q&A with Tim Finchem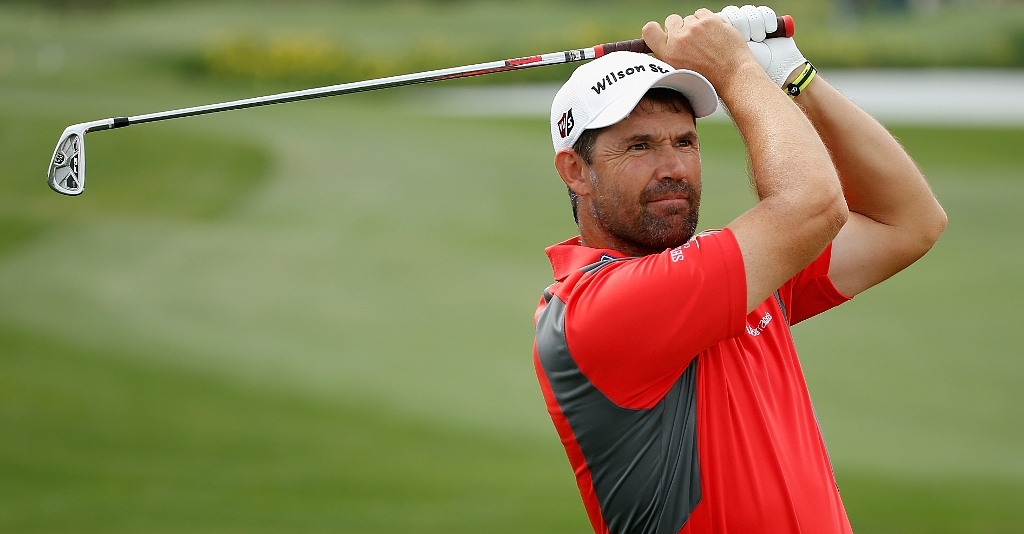 Tim Finchem eventually met with reporters on Wednesday – but the great square-groove controversy remains unresolved.
PGGA Tour chief Tim Finchem eventually met with reporters on Wednesday after postponing Tuesday's media conference – but the great square-groove controversy remains unresolved.
In his meeting with the media, Finchem made it clear that closing the loophole that allows modern day golfers to use 20-year-old non-conforming U-groove Ping Eye 2 wedge, despite the fact that a new rule bans the use of clubs with square or U-groove faces, had not yet, and would not be cleared up until lawyers had resolved certain legal issues involving the USGA and the manufactures of Ping golf clubs.
One avenue being examined, Finchem disclosed, was the option of reaching an agreement with Ping CEO John Solheim who has suggested that he may have a solution to the problem
Here is the full text from Finchem's media briefing courtesy of ASAP Sports:
MODERATOR: We'd like to welcome Commissioner Tim Finchem to the interview room here at the Northern Trust Open. I know it's been a couple weeks since you came in and addressed the media, so we'll give you an opportunity to make some opening remarks and then we'll open it up for Q & A.
FINCHEM: Thank you, Laura. Good morning, everyone. Laura tells me we're on a hard stop here at 11:00, so I'm going to make some brief remarks and see if I can answer your questions. I know you want to talk about the grooves question, so I'm going to just get to that in a minute. I would like to preface that by saying that first of all, we're excited about this week. I think this tournament is — the Northern Trust has made great strides in the last couple years. They have developed to be the kind of quality title sponsor that we had hoped and assumed they would be. They're putting a lot into this. But importantly, the community has responded, Jerry West getting involved, the development of the Legends Club, I think bodes well for the future of the tournament, the growth of its charity commitment. And the quality of the staging I think continues to improve, as well.
We have a great field this week, and we're looking forward to a great tournament. These past four weeks have been a great start. I think a very interesting start competitively with Geoff Ogilvy winning the first week; Ryan Palmer coming through for a win; I know because of our overall affection in golf for the Haas family, watching Bill win was a real highlight, and beginning to see Bill as a future star; and then Ben Crane, a really good finish in San Diego, as well. I think it's important to thank Farmers Insurance for their commitment last week in San Diego. We had a ratings increase in San Diego last week in television, so for both reasons it was a good, solid week for us.
Just generally, to restate where we are in the economy and sponsorship, we've had a good run here in the last couple months. We've now extended or brought new sponsors in to 15 major positions for the future, including the addition of the McGladrey tournament we announced a couple weeks ago, and when you step back and look at 2010, we're pleased that our playing opportunities are very solid compared to 2009, our prize money is very solid, at a par or maybe up a few dollars from 2009, which we're extremely pleased with in this environment.
On the charity side, while we were off in 2009 off of our record year in 2008, moving from $125 million to $109, we anticipate a very solid rebound in 2010 to probably halfway back to where we were in '08, maybe further in 2016, 2018, to perhaps $116, $118 million, maybe even $120 million. On the charity note, we are, as you know, with our new initiative "Together, Anything is Possible" putting a lot more emphasis in reaching out to corporate America and individuals in communities to join with us in our charitable efforts at tournaments around the country. We have launched Phase I of the new website that incorporates a recognition of what players are doing on their own with foundations and charitable events. We will be launching Phase II here in a few weeks.
But if you go to that new site off of pgatour.com, there's already a video on there that tells the story of what the Northern Trust Open is doing to change lives here in Los Angeles, and that will continue to grow as we try to play out — continue to play out what tournaments do and also focus on what our players do as part of a broader charity platform. With that said, I will turn to the groove situation. We had a player meeting last night on this. I'll share with you a lot of what I reviewed last night with the players, and then I'd be happy to answer your questions.
The question of grooves in competition on the PGA Tour has been a matter of the last 25 years. It started with the evolution of U-grooves in the 1980s. The evolution of the U-groove created an iron club and a wedge particularly that generated more spin. It led to two different lawsuits. The USGA tried to ban U-grooves, but they went at it by changing the rules as it relates to the edge of the U-groove. That was challenged in court by Karsten Manufacturing and subsequently led to a settlement, and that settlement still is in force today, which impacts things like the current rule.