Webb wins Founders Cup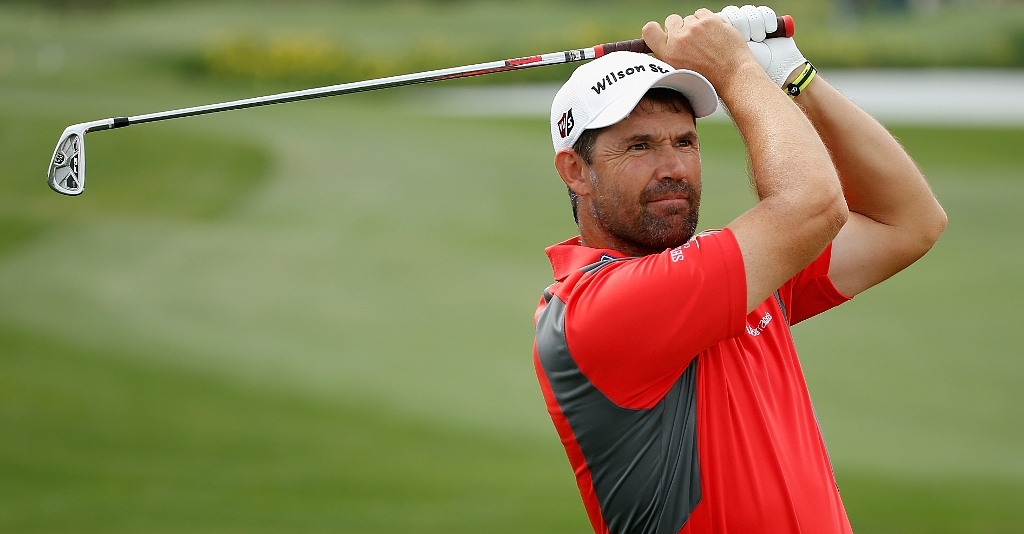 Karrie Webb rallied to win the inaugural LPGA Founders Cup on Sunday and take away her second straight title.
Karrie Webb rallied to win the inaugural LPGA Founders Cup on Sunday and take away her second straight title.
Webb, who remains Australia's finest women golfer, fired a sparkling 6-under 66 to finish with a 12-under 204 total that was good enough to win by a stroke from Americans Brittany Lincicome, who posted a 70, and Paula Creamer, who like Webb, closed strongly with a 66.
Lincicome had a great chance to force a play-off with Webb on the final hole, but missed a 10-foot par putt.
The 36-year-old Webb earned $200,000 for the Christopher & Dana Reeve Foundation and the Japan earthquake relief efforts in this unique charity event at Wildfire Golf Club where, instead of paying the players, the tournament, honoring the 13 LPGA Tour founders, donated $1 million to charity – half to The LPGA Foundation and its LPGA-USGA Girls Golf program and half to the top-10 finishers who gave their share of the prize money to charities of their choice.
After posting an opening round of 71, Webb, a former World No 1 who has 38 LPGA Tour victories in her 15-year career, including a win three weeks ago in Singapore, shot a 67 on Saturday and was six strokes behind second-round leader Angela Stanford when she teed off on Sunday.
Stanford, who was at 12-under after opening with consecutive 66s, dropped out of the race on a sorry Sunday with three, three-putt bogeys that sent her final round score soaring to 75 and dropped her back into fifth place at 9 under.
Webb was trailing Lincicome after 13 holes, but matched the American at 11 under with a 5-foot birdie putt on the par-3 14th and then snatched the lead with a tap-in birdie on the par-5 15th.
Lincicome hit back with a birdie putt of her own on 15, but when Webb saved par with a 3-foot putt at the last after leaving her approach on the fringe in front of the green and when Lincicome did almost the same thing, but chipped a little short and then missed her 10 foot putt for only her second bogey of the week, Webb was able to raise her hands in triumph for the second time this month.
The Australian stalwart was delighted to have won the first event honouring the LPGA Tour's founders.
She said: "It's such a great honor to win this tournament.
"I don't know if you heard what I said on TV or on the 18th green, but you know, I really think that the concept of this tournament is great, has been ever since it was announced.
"I don't think we get the opportunity or we don't do it enough is celebrate our Founders and where we've come from. And I couldn't be more honored to win this event because I wouldn't have had the career that I've had and the life that I've had if it weren't for those 13 women."
Webb also said she was thrilled to have won two of the LPGA Tour's first three events this season.
"Back to back wins? It's been, I don't know how many years, since I last did it.
"I won back to back in Australia in 2007. But yeah, it feels great. You know, at the start of the day, like I said, I didn't think I'd be sitting here.
I knew I had an outside shot. But you know, I wouldn't have picked it at the start of the year that I would have won two out of the first three, so feel great about it, and hopefully it'll continue for the rest of the year."