Webb blazes in with a winning 61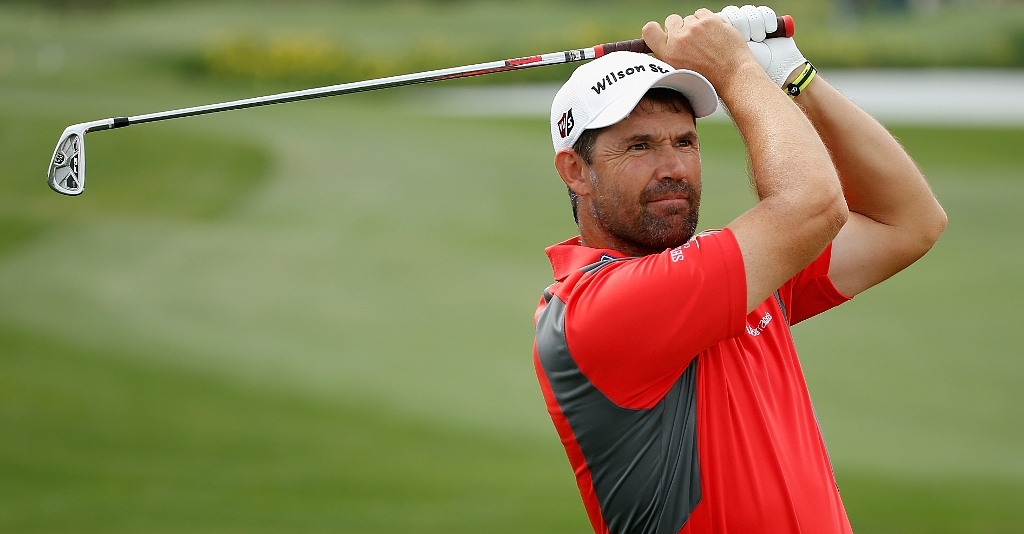 Karrie Webb finally came through with flying colours to win the ANZ Masters by all of six shots on Sunday.
Karrie Webb finally came through with flying colours to win the ANZ Masters by all of six shots at the Royal Pines Golf Club on Queensland's Golf Coast on Sunday.
But not before the long-time queen of Australian women's golf had had to fight a pitched battle in the early part of the round with her heir apparent Katherine Hull and South Korea's Bo-mee Lee, who tied for second at 20-under after both had shot six-under 66s
Despite shooting four birdies and an eagle on the front nine, Webb was only two ahead of Hull at the turn, but on the back nine she swept away majestically, adding five more birdies to her score and rocketing clear with a blistering 11-under 61 that gave her a 26-under total that was way too hot for any of her pursuers to handle.
Like so many others in the race, Amanda Blumenhurst, the US rookie who had looked such a good bet for the title this week when she led the first round, was left coughing smoke and dust, some 14 shots off the pace.
Webb was delighted with her final day heroics, but admitted to being "exhausted" even before the end of her round.
"I stood in the 13th fairway and thought to myself, 'I am eight under for the day and yet I am only two ahead'.
"I was mentally exhausted. then a couple of holes later when I stood on the 16th tee I couldn't quite work out how many under I was and then when I realised I was ten under I briefly allowed myself to think that if I birdied the final three holes then a 59 might be possible. Then I thought, 'I just am too tired to even think of a 59'."
"The qualIty of golf generally today was unbelievable. Katherine pushed me all day and just when I thought I had created some breathing space, she came back at me.
"My approach shot at the 7th?
"It was 125 yards and it was on a slightly downhill lie. I hit a 9 iron and held it up against the breeze and it came out just as I had pictured it, which doesn't often happen. It hardly touched the flag on the way into the hole. In fact there was virtually no damage to the hole."
"It's hard to separate all of them out and pick the best one, but it is a great feeling just to have won seven," Webb said when asked which of her ANZ Masters titles she most cherished.
Hull, in the meantime, might well have been speaking for most of the defeated front runners in the chasing pack when she said: "It was nice that I was able to challenge her for a while, but Karrie was impressive to watch.
"She played flawless golf – you can never rule out a hall of famer."
Webb's 61 matched her previous low in tournament golf which she posted in 2000 at the LPGAs Oldsmobile Classic.
Hee-kyung Seo finished alone in 4th position at 19-under, but there would be another four-shot gap to 5th placed So Yeon Ryu
Tamie Durdin whose last round of 65 was the second best of the day, shared 6th place with Denmark's Iben tinning.
The Ladies European and ALPG Tours now move south to Melbourne and the Commonwealth Golf Club for this week's upcoming Handa Australian Women's Open.