We haven't heard the last of Fanny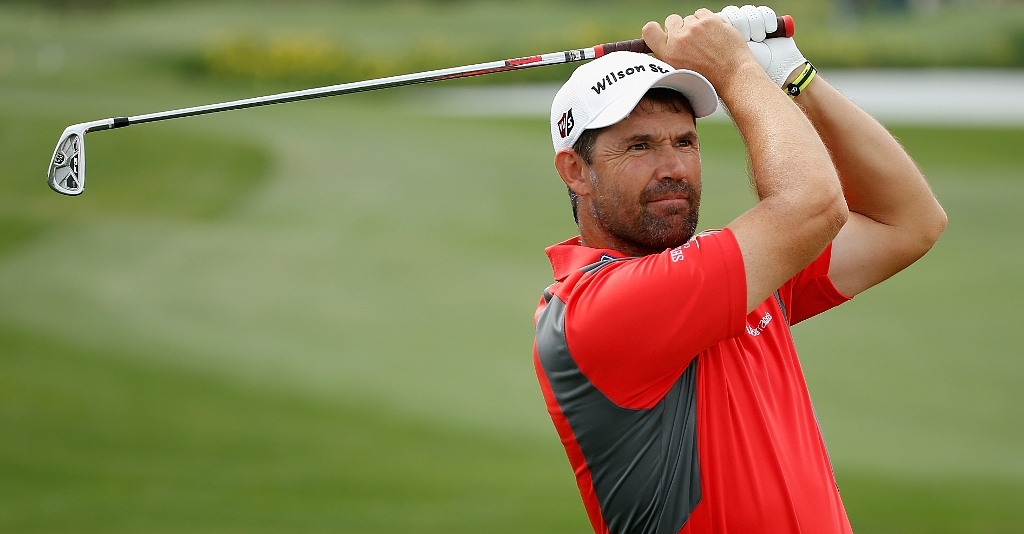 Fanny Sunesson, almost certainly the most successful women caddie of all time, may have hung up her bib – but she's not about to disappear into history.
Fanny Sunesson, almost certainly the most successful women caddie of all time, may have hung up her bib – but she's not about to disappear into history.
With recent accolades ringing in her ears from the likes of Martin Kaymer, who has said that the Swede "made me the player I am", she plans to stay in golf and begin a new career as a specialist coach and advisor, knowing full well that she has the right credentials and the backing of some of the game's most high profile golfers
First made famous during the nine-odd years she carried the bag for England's Sir Nick Faldo in those halcyon days in the 1990s when he won four of his six majors, Sunesson announced her retirement on Friday last week, telling the Swedish golf website golf.se that the favourite victory of her caddying career was Faldo's Open Championship win at St Andrews.
Sunesson, who carried the Englishman's bag from 1900 to 1999, singled out her favourite victory by saying, "It's hard to beat a British Open victory at St. Andrews, precisely because it is about the place and the course.
"To get in there in the middle of town on the 18th hole is awesome," she said, before adding that the US Masters, which Faldo also won three times as he did The Open, was "hard to beat" as was Europe's triumph away from home in the Ryder Cup.
Did she have any regrets?
Yes, not winning the US Open and PGA titles was one.
"It would have been fun to take all the majors," she said.
Sunesson added that Henrik Stenson, for whom she has been caddying for the past few years, will come out of his current slump and win a major.
"I also regret that I won't be carrying his bag. It would have been fun to be there when he does."
Sunesson was born into a golfing familyand at 15, when playing as an amateur, she had a hankering to find out what golf on a professional tour was all about and persuaded Jaime Gonzales to let her caddy for him in the 1986 season.
She next carried the bag of English Ryder Cup player Howard Clark until Faldo approached her to join him at the end of the 1989 season.
Their association was to be one of the most successful in modern-day golf with Faldo, who was to link up with her after making a key swing change with David Leadbetter, going on to win four of his major in the next nine years before the two parted company in 1999.
Sunesson's next move was to Sergio Garcia, the game's rising star of the moment, but her work with him was short-lived when she was sacked after just eight tournaments following his missing of the cut at The Player's Championship.
She also had also carried the bags of Americans Fred Funk and Notah Begay III before being rehired by Faldo, but after him, most of her years have been spent with Stenson.
She was caddying for the big-hitting Swede when he won the 2009 Players Championship and hoisted himself to number five in the world, and was serving as Kaymer's mental coach when he became the world's top-ranked player in 2011.
"Fanny and me, we know each other seven or eight years now," Kaymer said at the time.
"She was helping us out in the national team when I was an amateur. She was talking about course management and strategy and some experiences that she had with Nick Faldo and I found it very interesting," he enthused.
"When I played the qualifying school, I could always call her and then we talked about a few suggestions for the golf course, how I felt about certain golf shots.
"Then, since 2008 when I won my first tournament, we were talking about why I won, why I screw up some tournaments, just to find solutions for things.
"At the end of the day I found the solutions by myself, but only through talking to her about the experiences she had and with her asking the right questions. She made me to the golf player I am today."
Before Sunesson injured her back a year ago in a fall in Switzerland, she had not planned to quit caddying, but after being forced to cutback on her caddying duties and finding work on the course increasingly difficult, she decided – after discussions with Stenson – to give up caddying and move into coaching.
"Coaching is fun," she has been quoted as saying. "It allows for me to do as much as I did as a caddie, so I hope to do a good job there."
Being a women in this kind of position is highly unusual, but no more so than being a world-class caddy. Anyone with her knowledge and experience of working with world-class golfers and with her great passion for the game, is bound to succeed.
Expect to hear more of Fanny Sunesson.