Watson wins 14th major at Senior PGA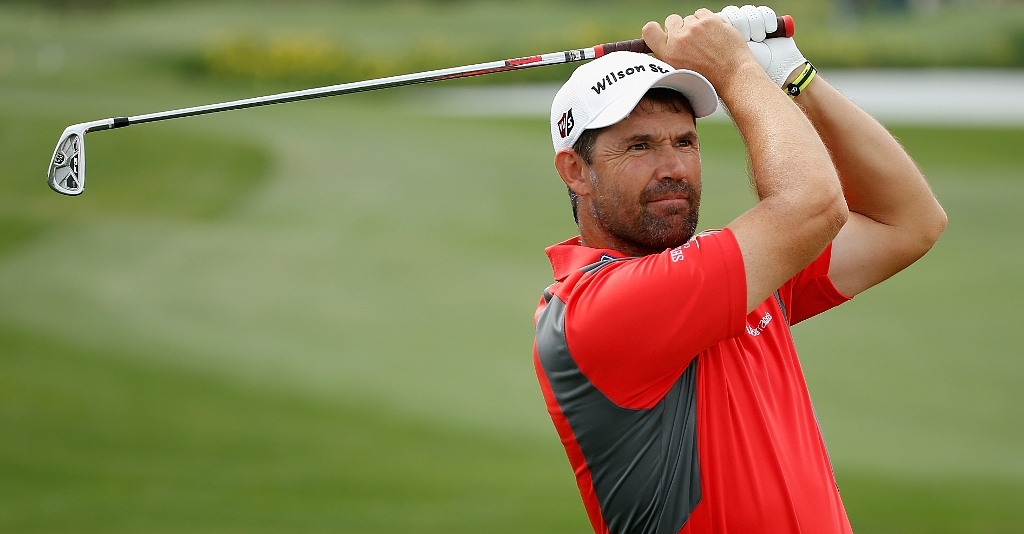 Tom Watson, 61, on Sunday became the 2nd oldest-ever winner of a Major at the Senior PGA Championship.
Tom Watson, 61, on Sunday became the second oldest-ever winner of a Major when he won his second Senior PGA Championship at a storied and steamy-hot Valhalla in Louisville, Kentucky.
Watson, who came close to winning his sixth Open Championship against men half his age only two years back, won the latest of his 14 career majors when he came from a shot down with four holes to play to beat David Eger at the first play-off hole of the 72nd Senior PGA Championship.
The late Jock Hutchison who won the 1947 Senior PGA Championship at 62, thus held on to his record, but there was plenty of glory for Watson who closed with a two-under 70 to match Eger's 10-under 278, force the play-off and capture his sixth major since turning 50.
Before then, Watson, the only player in the field this week with all four rounds under par (70-70-68-70), had won five Open Championships, two Masters and one US Open.
Eger, a four-time winner on the Champions Tour, but better known as a rules official than as a player, closed with a best-of-the-day 67 after both players had missed short birdie putts on the 18th green that would have won them the title in the regulation 72 holes.
Starting the final round four shots off the lead, Eger believed he had no chance and felt 12 or 13 under would be the number required to win.
"I was very shocked," he said. "I didn't look at a board on the front nine. And when I parred 12, I looked at the board and said, 'whoa, you know, there it is.' And I parred 13 and 14 and birdied 15 and looked at the board again and said, 'oh, all right.'
Japan's Kiyoshi Murota who led for two rounds, finished alone in third after getting within one shot of the playoff, and Hale Irwin, bidding to become the oldest major champion of all time at 65 (he turns 66 on Friday) – finished fourth at 8 under.
Murota shot an even-par 72 in the final round with an amazing scorecard that included six bogeys, six birdies and six pars.
"I played my Murota golf to the best of my ability," he said. "However, my putting left something to be desired. Putting on Sunday was extra hard.".
Irwin suffered a double bogey and back-to-back bogeys at the 6th and 7th holes to drop back to 7 under. Another bogey at 12 pretty much knocked him out of the tournament, but he did manage birdies on Nos. 14 and 17 to finish up with a 1-over 73.
Defending champion Tom Lehman tied for 22nd at even-par 288.
Until last week, Watson had been in a bit of a slump. He had played just two individual Champions Tour events in the last two months, resulting in a tie for 56th and a tie for 32nd.
While at home practicing in Kansas City last week, however, he felt something "clicking".
Then, just before he arrived at Valhalla, he said he was able to "flip a switch" and suddenly, he was hitting the ball much better.
Although he missed a short putt on the last in regulation that could have avoided a playoff, Watson said he made a lot of key putts on a week when the driver, the irons and the putter were all performing to create a winning formula.
His golf, especially on the final day, was almost everything he wanted it to be – until he reached the 72nd hole.
"Number 18 gave me a little bit of an understanding about how not to play the hole in the playoff," he said.
"Don't go over. Being in the bunker was the right place to be. And my second shot in the playoff hole, frankly, I was just trying to hit the ball as high as I could and if it got lucky and hit the front edge of the green and stayed on, fine. But if it went in the bunker, it is just where I wanted to be.
"It ended up in the bunker in a perfect lie, an uphill, slightly uphill bunker shot, and hard sand, and I made a good bunker shot out there and didn't take very much time on the putt just one practice stroke and said, let's get this over with. I made a pretty decent stroke and the ball went in and that was the tournament."
Eger found the left rough off the tee in the playoff, was forced to lay up and then just barely missed his birdie try from about 10 feet.
This latest victory was the first for Watson since he won the season-opening Mitsubishi Electric Championship at Hualalai in 2010.
"I'm thinking to myself I'm saying, 'how do I do this?'" Watson said when talking about being able to win into his 60s.
"And I guess that I just … every day I say about my mom and dad, 'thank you, mom and dad, for giving me the genes to be able to play injury free. And the talent that you put into me.'
"My dad put a lot of passion into me as far as the game and work ethic. And my mom, she could give you that look. And it made you want to go out and play more."
In his days on the PGA Tour, Watson racked up an amazing 39 wins, including eight majors. He never managed to win a PGA Championship for a Slam of all four majors.
"I would have liked to have won the real PGA Championship, but this is a great substitute for it, sure," he said of his second Senior PGA title.