Watson Set For Final Bow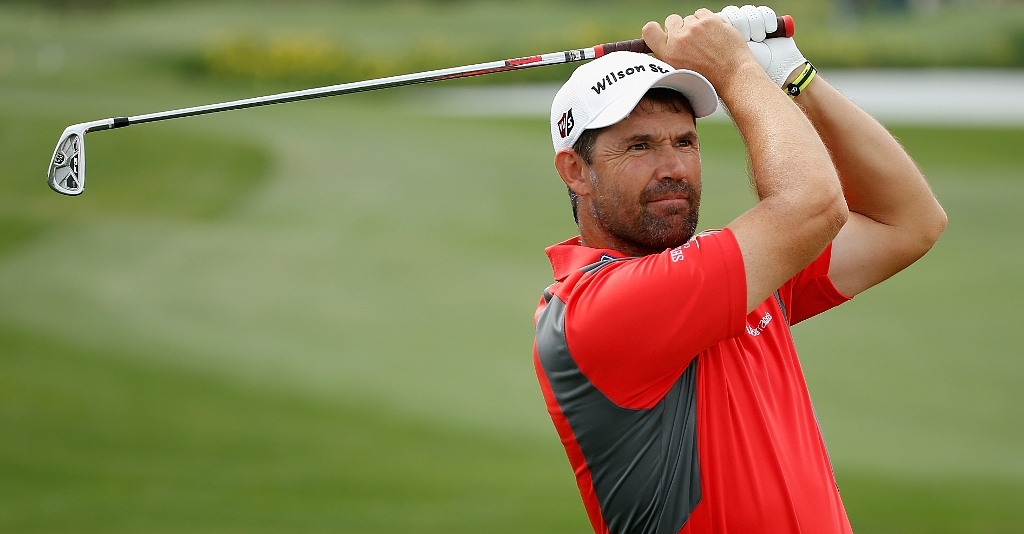 Tom Watson is bracing himself for an emotional farewell at the major championship that has come to define him as a player.
The 65-year-old has won the Open five times (1975, 1977, 1980, 1982 and 1983) and, incredibly, narrowly lost out on a sixth title in a play-off at Turnberry in 2009 at the age of 59.
It was that performance that gave him a further five-year exemption to continue playing the Open (the age cap for past champions in 60), while the Royal and Ancient then used its discretion as organiser to offer him the opportunity to play one more year and potentially bring his glittering Open career to an end at St Andrews, the home of golf.
There is a possibility that he could finish in the top 10 again and secure another five years' exemption, but he concedes that is unlikely.
"Now it's time for my final Open Championship here at St Andrews. This will be it. I don't expect to end up in the top 10," Watson told the media on Wednesday.
"It would be nice if I ended up in the top 10, to be able to extend five more years, but I don't foresee that, although I'm playing pretty well.
"I kind of just hope that I make it to Sunday. When you get to that position in your career, and you're just hoping to make it to Sunday, then it's really time to hang them up.
"I really don't know how I'm going to feel, although I can start with some of the emotions. With my friends and family who are there, we've got a few housefuls of people coming over for my last Open.
"It's going to be wonderful to have them around, and we'll have a big party on Friday night. I hope that's just in between the four rounds that I play."
While none of Watson's five Opens came at St Andrews, the Old Course still holds a special place in his affections after he was narrowly beaten into second by Seve Ballesteros in 1984.
"The other part of it is the final walk over the Swilcan Bridge," he said. "If it's Friday, it's Friday, and if it's Sunday, it's Sunday.
"I'll be walking over the bridge with my son Michael on the bag, which will be a very special time, and I hope I'm fighting for the top 10 going across that bridge. That's what I hope."
As you might expect from a man who very nearly became a major champion at the age of 59, Watson is still a fierce competitor. He hasn't ruled out the possibility of doing something special this week.
"I'll challenge them," he said. "I'm out here to compete in the Open Championship.
"I've prepared right, I've prepared properly. I'm doing some things right. I've got a game plan.
"I've never stopped competing that way, ever. It's not a ceremony at all. I'm still trying to compete against these players out here."
Watson also revealed he would play the Masters, which he won twice, for the final time next year.
"Next year's Masters is going to be my last Masters. I am not going to play any more after that. Even though I will be eligible to play, I won't play," he said.
"The golf course is too big for me, and with my declining skills and length, I won't be playing that.
"As I said a few weeks ago, the toolbox is kind of half empty with the tools I used to be able to play good golf. Those tools are missing right now or pretty rusty – rusty like me. That's kind of where I am."
Last year's Ryder Cup at Gleneagles, which ended in defeat for US captain Watson and his team, was also brought up.
Following their loss, Phil Mickelson drew wide attention after openly criticising Watson's captaincy in the post-event press conference.
Mickelson was especially unhappy that he'd been left out of Saturday's action.
"That was a disappointment to me, it was disappointing," Watson revealed.
"Phil was very disappointed about not being able to play. It was kind of sour grapes. That's understandable, and we just got waxed, the whole team, and the disappointment was just there. We let our hearts talk for us.
"I did everything I possibly could in my own mind, with the help of my (vice) captains and the PGA, to do everything possible to have us win, but the other team were better.
"We had a chance to win it on the last day. We got off to the start that I asked them to do that previous night, we were in the right position there – just didn't carry on."
Watson added there was no lingering bad blood between him and Mickelson as a result of what happened.
"We're cordial. I saw him last night. We said hello and we were fine."
When Mickelson was asked about the matter at last week's Scottish Open, he preferred to focus on Watson's playing record, describing him as "one of the greatest champions this game has ever had".
One of the greatest champions, indeed.