Watson's open dream lives on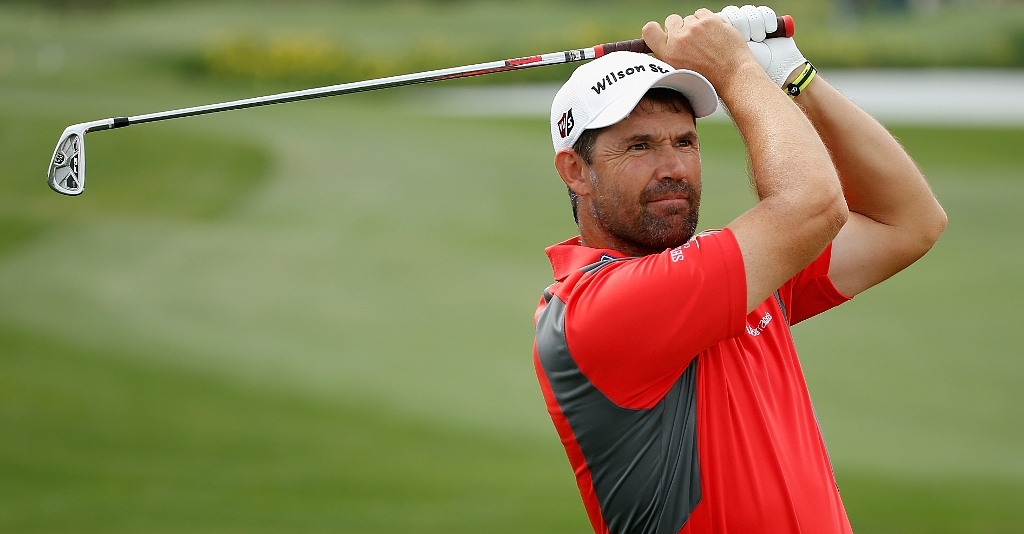 Tom Watson is not ruling out the possibility of contending again for next year's Open title at St Andrews.
Tom Watson is not ruling out the possibility of contending again for next year's Open title at St Andrews – and in this respect there was good news for the 59-year-old on the day after his heart-breaking near-miss at Turnberry.
The hole Watson most fears at the Home of Golf is going to be made slightly easier for him and other shorter hitters.
"I feel like I can play St Andrews," he said when asked to look ahead to what in all probability will be his 33rd and last appearance in the championship.
"I still have some of the shots to be able to play that golf course.
"But it depends on the wind. If the wind comes from the west I'll have a hard time – hole number four gets me. I can't hit it far enough to get it over the junk.
"And it depends on how deep the rough is. I'm driving into it all the time, so we'll just have to see."
However, Royal and Ancient chief executive Peter Dawson said that it had already been decided to open up the right side of the fourth more so that the hole does not give big-hitters quite such a huge advantage.
Unless the Royal and Ancient Club reverses the rule change made just two years ago that past winners can go on playing only until they are 60 and not 65 – Watson knows he is facing the end of his Open road.
Winning at Turnberry this weekend would, of course, have been the most wonderful leg of the journey – and would also extended his exemption to 2019.
But while the hurt of bogeying the final hole and then falling to pieces in the play-off with fellow American Stewart Cink will go with him into this week's British Senior Open at Sunningdale, Watson has no trouble seeing the bigger picture.
"When all is said and done, one of the things I hope will come out of my life is that my peers will say 'You know, that Watson, he was a helluva player'."
There was absolutely no doubt about that even before last week – only five other players have won more majors than his eight and only Harry Vardon has won more Opens than his five.
But even to go so close to becoming the oldest major winner by 11 years, 26 years after his last success, was one of the greatest sports feats ever.
Astonishingly for someone with his record, Watson still earned more for his second place – £450,000 – than he did in his previous 31 Opens.
His debut win at Carnoustie in 1975 was worth £7,500, his "Duel in the Sun" triumph at Turnberry in 1977 earned him £10,000 and for Muirfield 1980, Troon in 1982 and Birkdale in 1983 the sums were £25,000, £32,000 and £40,000.
Watson's total earnings from the championship before this weekend were £368,592. Now they are £818,592.
Next summer will be his seventh Open at St Andrews – but one, of course, stands out.
In 1984 he was trying for the same three in a row that Padriag Harrington could not manage last week and, even back then, was also trying to join Vardon as a six-time winner.
Battling with Seve Ballesteros, he sent his approach to the 17th over the green and up against the wall just as the Spaniard was curling in a birdie putt on the last.
Watson bogeyed, lost by two and until Sunday had never come as close again.
Now Ballesteros is talking of a Watson-inspired comeback to thank all his fans for their support during his fight with a brain tumour.
What a scene that would be if the pair were re-united – and how deserving they would be of a standing ovation.
One added bonus of Watson's performance this year could be to give golf's bid for Olympic inclusion a timely boost.
"The position of the Olympics is that we will know next month if golf has got onto the short list of two that the IOC executive board is going to be recommending for voting on in October," said Dawson.
"We've been able to put golf's case with one voice across the game very strongly for both men and women and I think we have a good chance.
"But all the other sports, the seven sports competing for two spots, will have put good cases as well.
"I think as far as how would the IOC view an older person winning a golf championship, if that was your question, I could only think that with their policies in the IOC of inclusiveness and sport for all, I think that would have been welcomed.
"I don't see that as anything other than strengthening our case."
Drug-testing was introduced at The Open for the first time, again with the Olympics in mind, and while not naming which players were asked for samples Dawson did say who was first – himself.
"I wanted to go through the procedure so I could see what it was like and understand what it was all about.
"It was all done extremely sensitively, I have to say. And enough said really."
He does not have the results yet.