Watney seized the day this time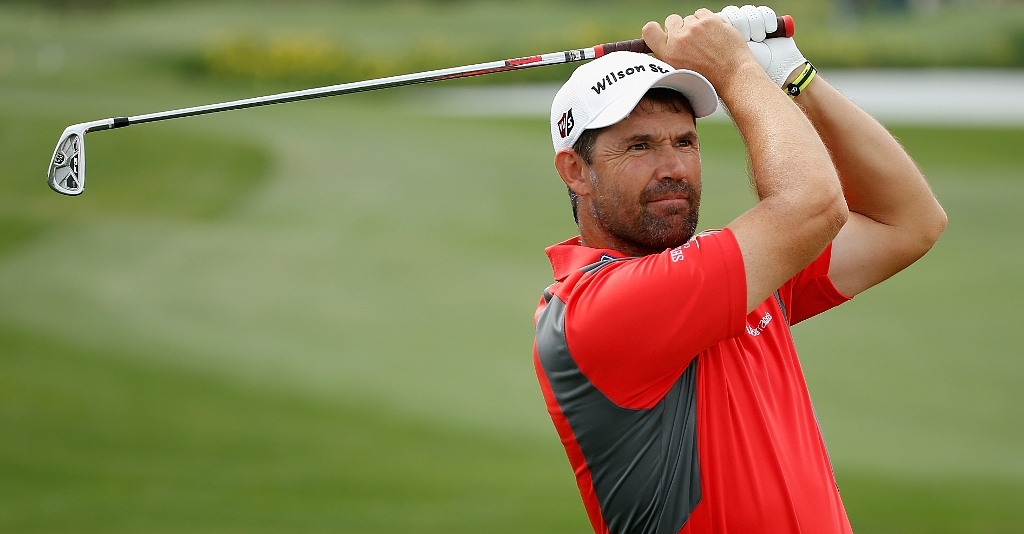 Nick Watney had some good reasons to choke at Doral on Sunday, but he didn't – and won.
Nick Watney had some good reasons to choke when he teed off in the final round of The WGC-Caddillac Championship at Doral in Florida on Sunday, but he didn't – and went on to win
There was the bad memory of when his putt at the 72nd hole here two years ago pulled up a fraction short and allowed Phil Mickelson to edge clear and win the WGC-CA Championship as it was then.
There was also that hooked tee shot that had found water here at the aptly named TPC Blue Monster in Saturday's third round and cost him the lead.
And of course there was the immense pressure of knowing he was in line to win the richest and most important tournament of his life from a field of the world's 60-odd best golfers.
But he wasn't going to let it slip through his fingers this time.
Instead he would seize the day, step up to the level of Europe's new group of super young guns like Martin Kaymer and Graeme McDowell and win his first second-tier major.
"I wasn't nervous," Watney said. "I really wanted to take care of business and to grasp this opportunity. I actually love that feeling; you don't get it too often. But I really love to be … yeah, I guess I was a little nervous.
"But it's fun," he said after the media stopped laughing.
"That's why you play. I'm thinking, 'I have to be in this moment – right now – because this is all that counts.'"
And Watney certainly got himself in the moment – from beginning to end
At the end, he calmly stepped up and crushed his tee shot down the middle, hit a great 8-iron over the corner of the lake and sank a 12-foot birdie putt for a two-shot victory over the dangerous Dustin Johnson, another of the exciting young guns emerging in the USA.
His final birdie helped Watney close with a 5-under 67 and a winning 16-under 272 total, but perhaps more important, it kept the long-hitting Johnson at Bay after Johnson had fired a superb 9-iron that finished just nine feet from the pin.
Ultimately it didn't matter, though, because Johnson missed his birdie and finished with a 71.
"I did everything I wanted to do, and just couldn't get it in the hole," a disappointed Johnson said.
"Nothing went in the hole all day – and the 18th hole kind of sums it up."
Johnson made a point of saying that if anyone had to beat him, he was glad it was Watney, one of the most likeable characters on the US Tour.
Johnson said: "Nick is a good friend of mine. I told him walking off that if I was going to lose to somebody, I was glad it was him. And he played really well. I didn't give him the tournament. He earned it. He played well."
After proving that nice guys can come first, Watney said: "Top-10 finishes are nice, but winning is what counts out here, and that's how you're measured. To win this tournament against this field, it's a huge honor. I'm very excited. I'm very proud."
Italy's Francesco Molinari, who won the World Golf Championships-HSBC Champions stroke play event last November, closed with a 69 to tie for third with Dane Anders Hansen (67), who moved into the top 50 and will qualify for the Masters if he can stay there for the next two weeks..
Tiger Woods matched his best score of the year with an excellent 6-under 66, and when Rory McIlroy dumped his tee shot into the water on the last and carded a bogey, it let Woods in to tie for 10th.
It was his first top 10 in an official PGA Tour event in nine months, dating to the US Open so clearly he's on the up-and-up.
"I want to win golf tournaments … and I didn't do that this week," Woods said.
"But I showed positive signs for the next time I play, which is a good thing."
"All I can do is try to keep improving and hopefully keep winning tournaments," said Watney, who has yet to finish out of the top 10 this year and must now be looking hard at a top 10 in the World Rankings.