Wall hoping to shed also-ran tag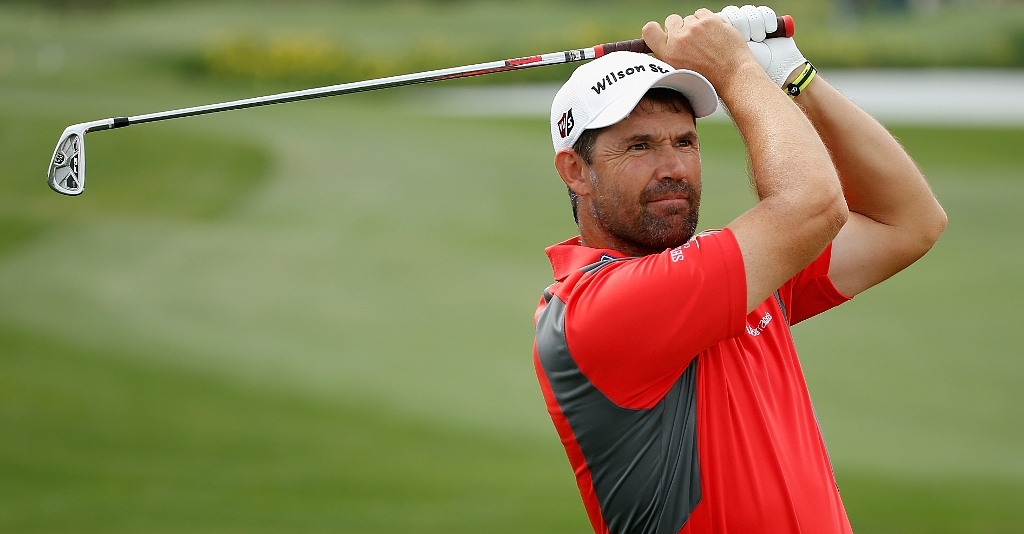 When Anthony Wall beat Paul Casey in the Surrey Amateur 14 years ago, he saw himself and Casey going on to great things.
When Anthony Wall beat Paul Casey for the Surrey amateur championship 14 years ago, he knew Casey would go on to great things. – and hoped he would too.
He was right about Casey, but one victory in 318 starts is not quite how the taxi driver's son saw the road ahead for himself.
This weekend, however, Wall has a chance to win the European Open at the London Club in Kent and move into the world's top 50 for the first time, seven days after Casey went to number three by capturing the BMW PGA Championship at Wentworth.
On his 34th birthday today the Londoner totally outshone playing partner Shane Lowry again and moved only one stroke behind Indian Jeev Milkha Singh and Michael Lorenzo-Vera at halfway.
While the professional debut of shock Irish Open winner Lowry ended two days earlier than he wanted after rounds of 78 and 73, Wall added a 69 to his opening 68 to stand seven under par.
"I've been an also-ran for a long time, but I expect to do well this week," said the man whose only Tour victory came in South Africa nine years ago.
"I've got better technique and now I'm getting older, things don't bother me quite as much.
"But you don't win unless you putt well for four days and to be honest I've only done that once or twice in my life."
Not that Wall could be called a struggling professional by any stretch of the imagination.
He has earned more than £2million in the last three years and he has loftier ambitions than the European Open.
Asked what he hoped to have achieved by the time he turns 40 he replied: "I hope to have won The Open.
"It's always been my goal and the first time I played one the atmosphere blew me away."
That was Sandwich in 2003 and he spent the first two rounds with eventual winner Ben Curtis, ranked 396th in the world at the time.
"Just shows you, doesn't it?" commented Wall.
Singh was out in the much windier afternoon and his 69 was a superb effort, although after chipping in at the short 17th he bogeyed the last.
Not that that was a disgrace. With water down the left there were sixes, sevens and eights galore – and one of the sixes was by world number four Sergio Garcia as he went from two under to level par.
Defending champion Ross Fisher did the same for two over and had to wait to discover if that was good enough to survive the cut.
Definitely out went Masters champion Angel Cabrera and world number five Henrik Stenson, both for the second week running.
Stenson shot 78-80 for 12 over.
Lorenzo-Vera won the "second division" Challenge Tour two years ago and was second in the China Open last season, but a small boy in Dubai will remember him for something very different – he gave him his whole set of irons at the Desert Classic in January.
"Usually I break the clubs when I am angry, so Raphael Jacquelin told me one day 'Instead of breaking it, just give it away'.
"The boy asked for an autograph and I said 'I have better for you'. He was a very happy little boy."
The 24-year-old was much more satisfied with his equipment today, not dropping a shot and picking up birdies at the 12th, 16th and fourth for a 69.
Lowry will try again at next week's Wales Open and at the Open qualifier at Sunningdale on Monday week.
"I wasn't firing on all cylinders, but I am looking forward to being just another player out there," said the 22-year-old.