Wahlin leads the battle of Dubai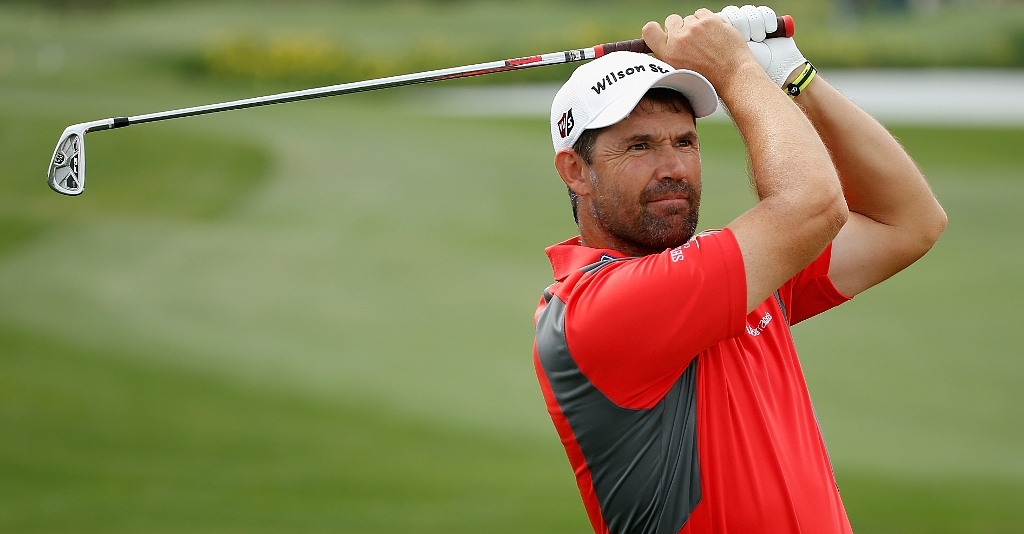 Sweden's Lotta Wahlin has came in from the cold to grab the lead on the first day of Omega Dubai Ladies Masters.
Sweden's Lotta Wahlin came in from the cold to grab the lead in Wednesday's first round of the Omega Dubai Ladies Masters at the Majlis Course at the Emirates Golf Club.
The 28-year-old shot a sparkling 6-under-par 66 to grab a one stroke lead over the stellar field playing in this, the season-ending finale of the European Ladies Tour.
She leads Becky Brewerton of Wales by a shot and is two clear of a 4-strong tie that included a second Swede, Linda Wessberg, Finland's Minea Blomqvist, Paraguayan Julieta Granada and South Afrcan Stacy Lee Bregman who all opened with 4-under 68s
Little known Jaclyn Sweeney, the highest-placed American after day one in Dubai, was a further shot back in a nine-strong log-jam that included South African Lee-Anne Pace, last year's LET money winner, and Frenchwomen Christel Boeljon, who was one of the members of the European Solheim Cup team that beat the USA earlier this year.
With her father Matts on the bag, Wahlin started at the 10th and picked up shots at the 12th and 13th, before dropping a stroke on the par-four 16th. She then reeled off birdies at the second, fourth, sixth, seventh and ninth holes to charge into an early clubhouse lead that was never really threaten by the afternoon starters .
Wahlin said: "I'm so happy. I finally had a good round, finally able to make all the putts. I'm just so happy."
The year 2011 has been Wahlin's first full season back on the tour after a cancer scare that took her out of the tour for some won years.
In 2008 she won LET titles in Turkey and Wales and looked to have a rosy future, but at the Omega Dubai Ladies Masters two years ago, she received a telephone call from her doctor to inform her that a mole on her collar bone was actually a dangerous form of skin cancer.
She hardly played on the LET in 2010, sticking to the Swedish Tour in cooler climes after treatment, but returned to the LET Tour this year, making seven cuts from 14 tournaments played with a season-best tie for 13th at the Sanya Ladies Open.
With so many new players having emerged in a short space of time, Wahlin said
she felt like a rookie on when she returned to the Tour this year.
"There were so many players, and while the Swedish tour is a very good tour, there is still a big difference to here, so it's been taking a while to get used to it again," she said, ahead of this week's championship.
Wahlin thought that Dubai would be a great place to make a come-back and earn her first top ten of the year – and on Wednesday she took a big step in the right direction.
"Three years ago I couldn't play because my knee was too swollen. It was hurting a lot.
"Then the next year I got skin cancer, and last year I wasn't here. So it would mean a lot, yeah, to finish well here."
Becky Brewerton, meanwhile, was on here heels after carding six birdies and a bogey and won't easily be shaken off.
The Welsh 29-year-old said that she had few expectations after suffering from a bout of gastroenteritis in India last week and had spent Monday in bed.
"I managed to turn things around a bit from last week. It was just completely different. It's really hard to say sometimes what makes it change, but for some reason I played well after really struggling last week. It was actually a bit of a surprise to me as well," she said.
Brewerton is ranked 13th on the LET's Henderson Money List in this, her eighth season on tour and she has posted six top 10 finishes from 23 starts on the LET.
Although she won the Tenerife Ladies Match play this year, it was a non-official event and she would love to collect a third official career title.
"I think it was just a different attitude. Last week I think I probably over prepared, practiced too much, got a bit tired and then actually got sick at the end of the week, whereas actually this week I did nothing on Monday because I was in bed all day not feeling too well at all.
"So it actually made me relax probably a bit more and just go out and play and trust my game and probably not care as much, which sounds strange, but it's possible to care too much sometimes," she said.
England's Melissa Reid carded a level-par 72 to end two shots behind American teenage sensation Alexis Thompson, while her compatriot Michelle Wie – the highest-ranked player in the field at 17th in the world – had a one-over-par 73 after what she called a "frustrating" day's work.
"I just felt like it was one of those days where nothing really went in and nothing really went my way," said Wie.
LET rookie sensation Caroline Hedwall of Sweden and Egland's veteran defending champion Laura Davies, who were among the pre-tournament favourites, both stumbled badly with rounds of 75 that dumped them 11 shots off the pace.