Volvo Golf Champions betting preview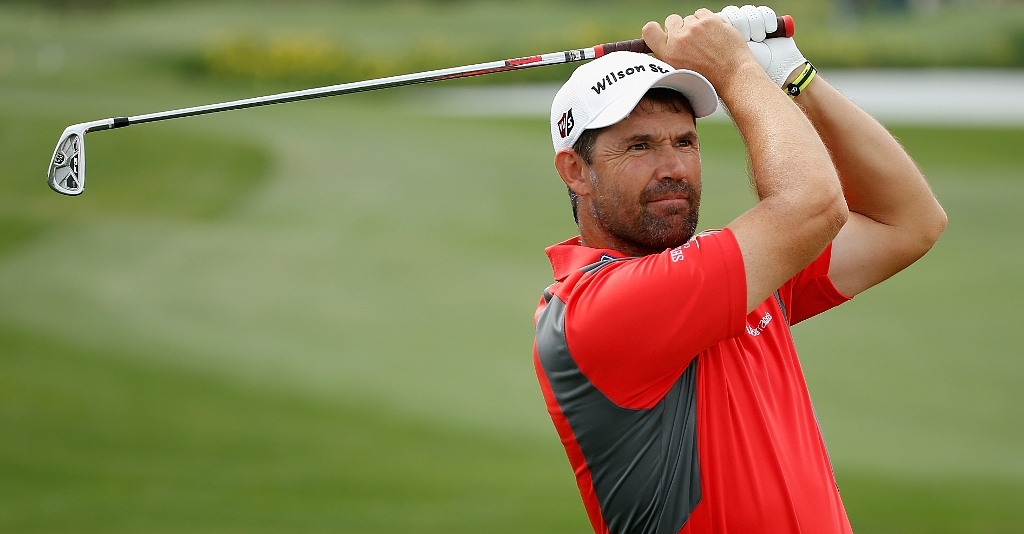 Bahrain stages the Volvo Golf Champions this week – a new event for the European Tour which now boosts the early-season Gulf Swing up to four events.
The Royal Golf Club course was designed by Colin Montgomerie and opened in 2009 with Monty describing the venue as having an "interesting and unique layout".
He has incorporated Scottish style deep bunkering while the water on the course has been utilised in such a way that it comes into play for the competitors.
It is very much a level playing field for everyone and although it is stating the obvious, there is some guesswork as to who will take to the place and contend and who will be moving on early to Qatar.
Geographically, it is situated further up the Persian Gulf than the latter but weather conditions will be similar – pleasantly warm at this time of year with the potential for wind – probably more so than either Abu Dhabi or Dubai.
So as a rule of thumb this week, players who have done well in the past in the Gulf – and in particular at Doha – look like being the ones to focus on as a starting point.
First up then is Argentina's Ricardo Gonzalez, who last won in Europe at the 2009 SAS Masters but has shown signs of a return to form in recent events.
He was able to produce a number of low rounds towards the end of 2010 but in typical Gonzalez fashion followed this with some more erratic displays.
But an eyecatching top-10 last week in Abu Dhabi should have set him up nicely for a crack at the title here and if you look back at his form from previous seasons, he tends to play well in clusters when on a roll.
If our yardstick of performances in Doha works out, then Gonzalez should have things to suit here as he has six top-20 finishes to date so is an interesting contender at 100/1.
We have a strong field with Paul Casey, Robert Karlsson, Ian Poulter and Francesco Molinari heading the betting.
I just wonder about Karlsson's readiness having moved his family over the winter to North Carolina in the USA ahead of his rookie season on the PGA Tour.
He may just need this outing while Casey and Molinari are short enough at 8/1 and 11/1 respectively.
Poulter flopped in Abu Dhabi after just having one of those rounds on day one where nothing got going for him.
He battled hard to make the cut and had a putt on the 36th hole to make the weekend but missed and that was that.
I am sure he will be doubly determined to make amends but 12/1 gives very little away for a player who has something to prove on a new course.
So I shall look a little further down the list and the high-class Noh,Seung-Yul from South Korea should make an impact at 33/1.
I don't think that there is a course anywhere that would not suit him with his tremendous ball striking from both the tee box and the fairway – this is just the sort of event he could capture as he continues his rise through the ranks.
He started with a 74 last week in Abu Dhabi but was 10 under for the remaining three rounds which was good enough to make the top 20.
He finished top 10 in the Dubai World Championship as well so seems to handle playing the game in the desert nicely – there seems no obvious reason why he can't go well again.
Thongchai Jaidee is a another very reliable performer in the desert and he is worth a second glance at 50/1.
He has stacked up plenty of form in Dubai, Abu Dhabi and Qatar over the seasons and a sighter last week should have sharpened him up a little.
Jaidee was a winner in Cambodia by four shots prior to Christmas as he cruised to the title and the early months of the year are usually very profitable for him.
I have a hunch that Bradley Dredge could go well at 125/1 to complete our selections for this week.
The Welshman needs to improve his strike rate considerably as he continues to get into position for victories (last year's BMW International Open the latest) but he does give himself a chance to thrive in the early part of the campaign.
He said in Qatar – his second event – last year: "Yeah, always feel good starting off the first three events after the winter break.
"I usually practice quite a lot over the winter and usually feel recharged and ready to go."
I can see things following a similar pattern to 2010 when he finished down the field in Abu Dhabi then made the frame in his second event.
Tips:
1pt e.w. Ricardo Gonzalez at 100/1 (1/4 1,2,3,4,5 general). Eyecatching effort last week and looks to have conditions to suit.
1pt e.w. Seung-Yul Noh at 33/1 (1/4 1,2,3,4,5 bet365, Boylesports). Right out of the top drawer and can continue his rapid rise.
1pt e.w. Thongchai Jaidee at 50/1 (1/4 1,2,3,4,5 bet365, Boylesports). Excellent desert form and this is his time of year.
1pt e.w. Bradley Dredge at 125/1 (1/4 1,2,3,4,5 general). Enjoys the early events and could follow last year's pattern with a high finish second time out.
Preview posted at 2210 GMT on 25/01/2011.