Vikki Laing one clear in Wales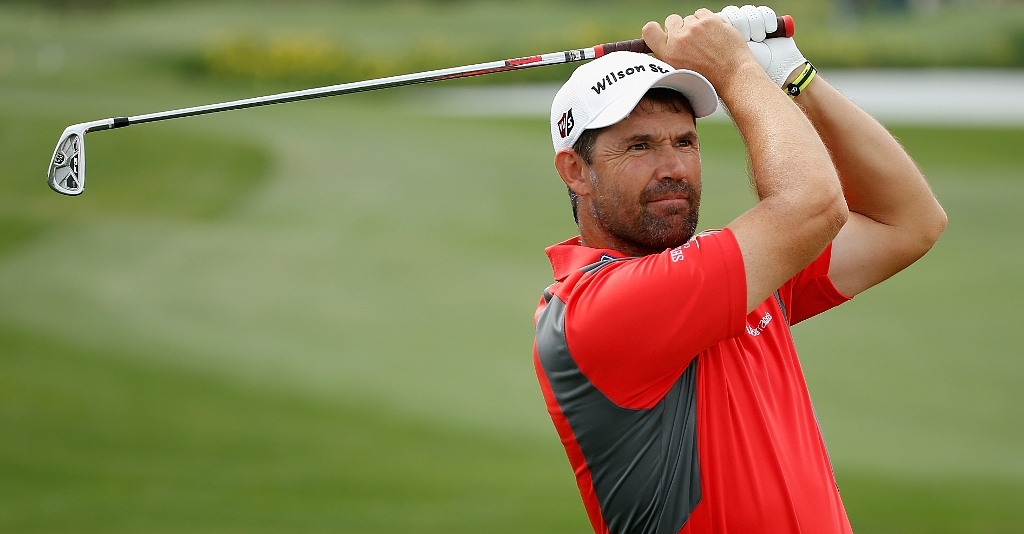 Scotland's Vikki Laing held a one stroke lead after a windy first round at the S4C Wales Ladies Championship of Europe.
Scotland's Vikki Laing held a one stroke lead after Thursday's windy first round of the S4C Wales Ladies Championship of Europe at the Conwy Golf Club in North Wales.
She carded a two under par 70 in testing conditions to finish ahead of England's Henrietta Zuel and Christel Boeljon of the Netherlands
"I thought level par would have been a good round today and that's what I was shooting for," explained Laing, who played in the afternoon in winds gusting at 30 miles per hour.
"I just happened to make a couple of good putts and made some good saves, so I would have been happy with par today and two under, I'm super happy with."
The 29-year-old from Musselburgh started her round at the 11th hole and birdied the 14th. She dropped a shot after missing the green at the first but matched par at the next six holes before finishing with birdies at the eighth and the tenth.
She was one of only three players to break par on a testing first day at the famous links. All three players were out in the tough, but slightly more favourable, sunny afternoon conditions.
Zuel and Boeljon also played in the afternoon. Zuel started at the first and went to the turn in one over par 36, before an eagle at the par-five 10th put her at one under. She hit a bounding tee shot 310 yards with the wind and struck an eight-iron to ten feet before rolling in the putt.
"I like links golf and it focuses me," said Zuel. "There is so much to think about that you've really got to think your way around. It' a challenge."
Boeljon went to the turn in level par 35 and was three under after 16 but dropped shots at the two closing par fours. She said: "I played solid, stayed patient and other than the last few weeks, my putting is a bit better now so that's why I'm scoring a bit better."
All three players are challenging for their maiden wins on the Ladies European Tour. Laing was the runner-up in June's Deutsche Bank Ladies Swiss Open, while Boeljon shared second place at the Turkish Airlines Ladies Open in May and Zuel tied for third at the 2008 S4C Wales Ladies Championship at Machynys Peninsula in Llanelli.
They are being chased by 17-year-old amateur Amy Boulden from nearby Llandudno, who opened with a 72, to share fourth with 21-time tournament champion Helen Alfredsson from Sweden.
Boulden plays the course regularly and her father, Simon, is the club professional at Maesdu Golf Club, which is five miles away from Conwy Golf Club.
"I played really steady. I just tried to put the ball in the right places off the tee to avoid all the bunkers and I holed quite a few putts," said Boulden, who has her father on the bag.
She has finished her GCSEs and is taking a year off to focus on improving her game. "I don't really want to go back to school. I hated it," she said. "I'm just going to go to Spain in the winter I think and work on my golf over there."
England's Holly Aitchison was the best placed of the morning starters and finished on one over par 73, playing in colder conditions and through heavy showers. At the end of the day, she shared sixth with Frenchwoman Anne-Lise Caudal and the 2006 champion Linda Wessberg of Sweden.
Becky Brewerton of Wales was also out in the worst of the early conditions and carded a five over par 77. She said: "It was really difficult. I'd probably say, out of the hundreds of times I've played here, it was probably the most difficult it's ever been. I don't remember playing in such a strong breeze and the holes were really difficult. It was a really tough test so I'm feeling absolutely shattered.
"I would have said at the start of the day if I'd shot two or three over that would have been about level par so I don't think I've done that bad. Five over, I don't know where it is position wise but I know it's really difficult out there and I'm not massively disappointed with that."