Vijay rues his missed chances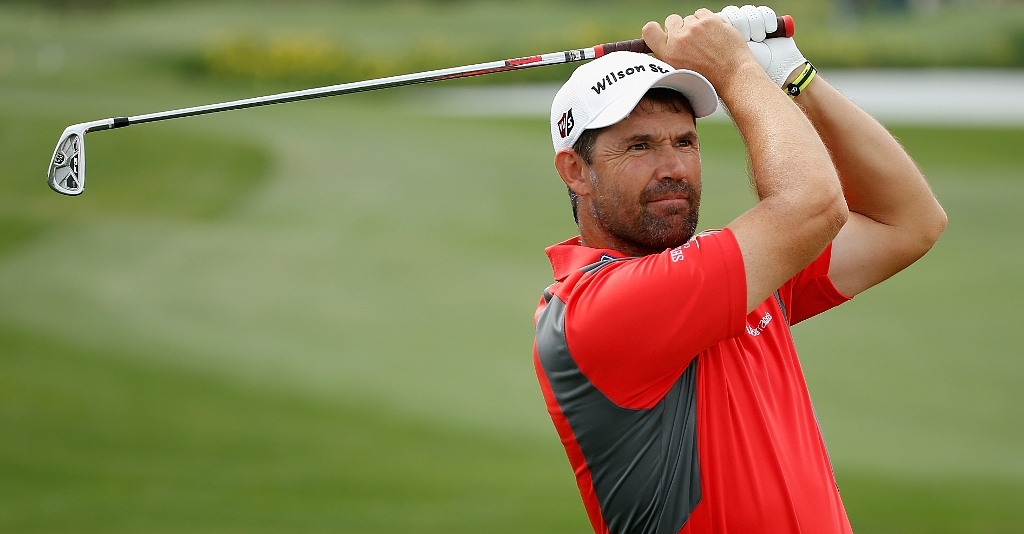 Early starter Vijay Singh has failed to bridge the gap between himself and the leaders at US PGA Championship.
Early starter Vijay Singh has failed to bridge the gap between himself and the leaders in the second round of the US PGA Championship at the at Hazeltine National Golf Club.
This on a day when first round leader Tiger Woods and Padraig Harrington were among the late starters and were still readying themselves to tee off when the big Fijian completed his second round with a level par 72 and had remained at three-under par for the tournament and two shots behind Woods as he had been at the start of the day.
Woods held a one-shot overnight lead over playing partner and defending champion Padraig Harrington, having shot a five-under-par 67 for his opening round at the 7,674-yard Minnesota course.
Two-time winner Singh was a further stroke behind at three under in a group tied for third, at the start of play.
With winds of 25 miles per hour and higher being forecast to hit the longest course in major championship history later in the day, Singh had a chance to at least close the gap with conditions favouring the early players.
The 1998 and 2004 champion had missed the last three US PGA cuts and he failed to take advantage at the other end of the field at Hazeltine with a level-par second round of 72 featuring three birdies and three bogeys to stay at three under.
"I'm really disappointed with my round," Singh said.
"Even par is a good round … but I had a lot of chances and two small missed putts here and there.
"I could have scored one or two more better than I did and every time I made a birdie I followed up with a bogey or vice versa."
Singh got a taste of the conditions facing the later starters as he bogeyed the last hole.
"I was up on top of the hill and then the wind blew. The ball almost went sideways," he said.
"But that's the way, you have to take the good with the bad. That was a few of the bad ones."
Australian Brendan Jones closed out a round of 70 to join Singh and US Open champion Lucas Glover, who shot a 69, on three under par.
Glover bounced back from a bogey at the third after making the turn at two under with birdies at the fourth and seventh.
England's Ian Poulter, meanwhile, fought his way to a 70.
Fighting back in his second round having started at level par, Poulter reached three under par and then fell back to even over his first 10 holes.
But back-to-back birdies at the fifth and sixth – his 14th and 15th holes – returned him to two under.
Although Poulter rued his missed chances, he was glad to be off the course before the worst of the winds.
"(I was) a little bit disappointed to let it slip on the first hole, double bogey from probably 15 feet from the hole," said Poulter.
"I tried to play a perfect chip shot, it didn't come off, chipped it past, made a hash of it, really, and it was good to get back into it.
"But making five birdies, none of which came on the par-fives, was a little frustrating.
"(In the) last hour it got very interesting. That wind has definitely picked up 10 or 15 miles an hour.
"So it will be some good viewing from my armchair this afternoon."
If Poulter got settled in time he would have seen Woods fall into a tie at four under with Harrington at the first hole after the world number one launched his tee shot left and then came up short of the green with his approach.
Those are problems world number two Phil Mickelson would welcome as he shot a second consecutive 74, his four over par total meaning he was in danger of failing to make the halfway cut for the low 70 players and ties.
With conditions toughening, and the cut falling back, the American was hopeful but more concerned about reversing a loss of form with his putter.
"I don't know if it will make it or not," Mickelson said. "I'm not going to beat many people putting the way I am.
"I thought I putted a little better … I felt I hit it better but I've got to get this thing turned around."
Also waiting nervously on four over was Scotland's Alastair Forsyth, who shot a second-round 75, and Luke Donald of England, who added a 77 to his opening 71.
European 2010 Ryder Cup captain Colin Montgomerie shot a 78 to finish at nine over for the tournament while Darren Clarke was also facing an early exit. The Northern Irishman was at 10 over following a 76.