Victoria GC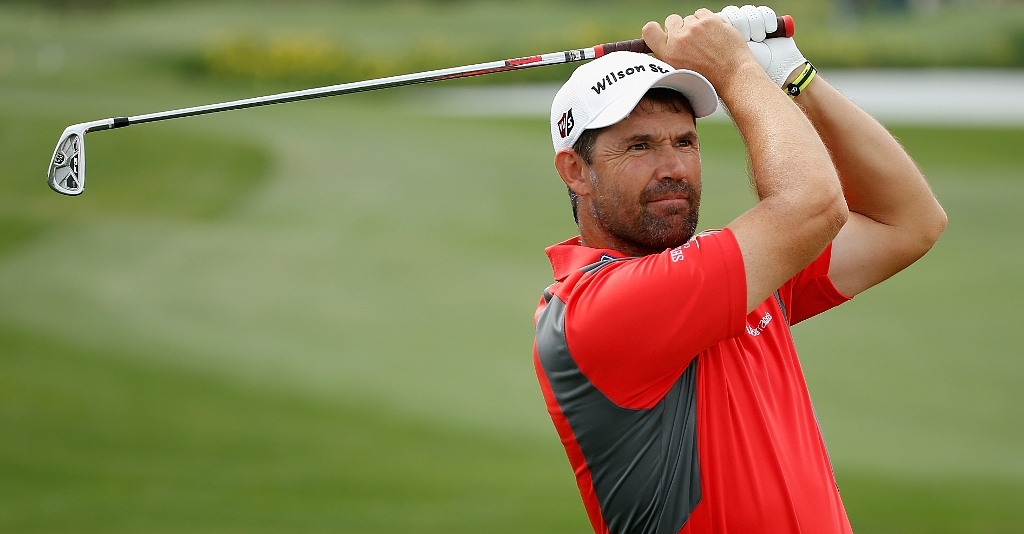 Victoria GC, where this week's Portugal Masters is to be played, is generally regarded as Portugal's best course.
HISTORY
Victoria Clube de Golfe, where thist week's Portugal Masters is to be played, is one of seven owned by the Oceânico Group in the Algarve area and which, in the last few years, has widely been regarded as the best golf course in Portugal.
Designed by the legendary Arnold Palmer, it was viewed as Portugal's most ambitious golfing project ever when the previous owners completed it at a cost of 18 million euros in 2004 with the express purpose of establishing it as one of the brightest stars in the European golfing firmament
THE COURSE
Its 18-hole, par-72 parklands championship course which is 6,609 metres (7,227 yards) long and occupies a total area of 90 hectares, has bent grass greens, Bermuda 419 grass fairways and tee boxes with a rough that is made up of a mix of Bermuda, Lolium and Festucas Ovina grasses.
Every care has been taken to ensure the preservation the region's typical vegetation of carob, olive and almond trees and of the existing wetlands with its several lakes that occupying 13 hectares in the area and provide wonderful mirrors of water and strategic reservoirs for watering purposes.
With 5/6 tees per hole, wide and undulating fairways, extensive water obstacles and well positioned bunkers, Victoria generously rewards the heroic and ambitious shot maker.
As one of Palmer's foremost projects in Portugal, Victoria is destined to become one of the best and most sophisticated golf courses in Europe, its standout feature being the extraordinary fact that the Palmer design team masterfully created 18 greens of totally and uniquely different shapes and sizes for which local knowledge will be an advantage.
TOUR OF THE COURSE:
If you wish learn more about Victoria; see images of each of its 18 holes hole, garner facts and figures about them and read brief descriptions of how best to play them, you can do a hole-by-hole Tour of the course on the Club's official site by CLICKING HEREPRACTICE FACILITIES
Another major attraction of the club is it's exceptional practice facility made up of a state of the art driving range and chipping and bunker area as well as an enormous putting green of around 2,500m2.
OTHER FACILTIES
Oceânico Victoria Golf Club's large and modern clubhouse, has:
– A well-stocked pro-shop where clubs, golf carts and buggies can be hired
– A bar, restaurant and a buggy bar that serves snacks and drinks on the course, and..
– A large parking area
NOTE: Only soft spikes are allowed on the course and a handicap certificate (men – max 24; women – max 28) must be produced before play is allowed.
GREEN FEES
Online booking fees for the Victoria Club are as follows:
From Oct 1, 2012 to Oct 31 2012: €140
From Nov 1, 2012 to Nov 30,2012: €142
From Dec 1, 2012 to Jan 32 2013: €124
From Feb 1, 2013 to Feb 28 2013: €142
From Mar 1, 2013 to Apr 30 2013: €147
From May 1, 2013 to Jun 30 2013: €142
From Jul 1, 2013 to Aug 31 2013: €124
From Sep 1, 2013 to Sep 30 2013: €142
Note: Special package deals over 7 and 10 days are also available at reduced rates
FOR FURTHER INFORMATION:
– Please visit www.oceanicogroup.com or e-mail vilamoura@oceanicogroup.com
– Write to: Victoria Clube de Golfe, 8125-507 Vilamoura
– Telephone: Reservations (351) 289 310333
– Fax (Reservations): (351) 289 320 104
– Fax (General: (351) 289 310349