Van Pelt edges clear of Overton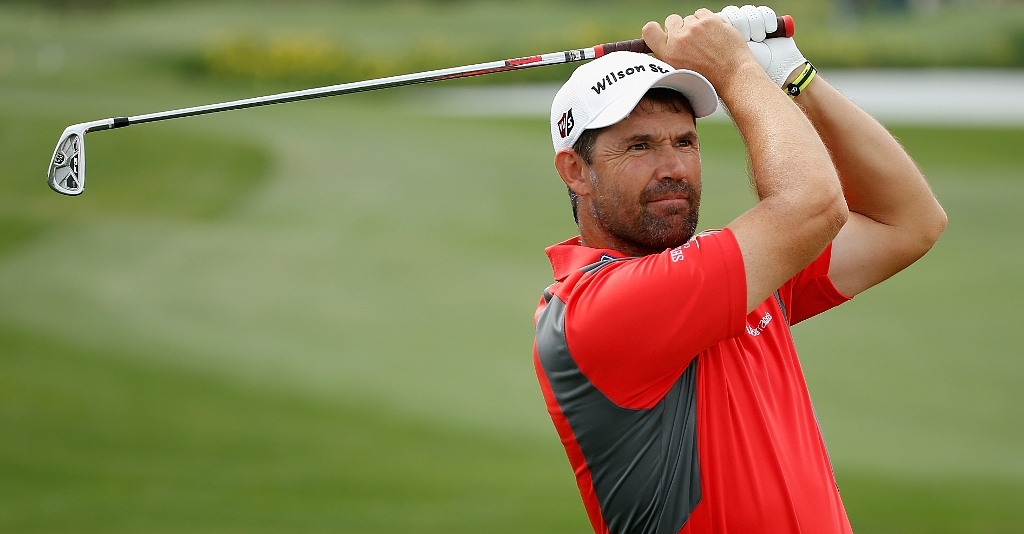 American journeyman Bo van Pelt has given the old saying, "it's not how you start, it's how you finish' some real relevance.
American journeyman Bo van Pelt has given the old saying, "it's not how you start, it's how you finish' some true relevance
Van Pelt started Saturday's third round of the CIMB Asia Pacific Classic Malaysia with back to back bogies, but finished it in the lead, his 16-under 197 total putting him a shot clear of fellow American Jeff Overton.
After matching his start-up bogies before the turn with a brace of birdies, Van Pelt went on to pick-up four more back nine birdies coming home and shoot a third-round 4-under 67 to Overton's 69 at The Mines Resort & Golf Club in Kuala Lumpur,
Swede Fredrik Jacobson, who was tied at the top with Overton at 129 on Friday, slipped down the leaderboard a couple of rungs into a tie for fourth, but his a level par 71 was enough to stave off a charging Danny Chia, the best-placed Asian on the US-dominated leaderboard of an event being jointly sanctioned by the US PGA and Asian Tours, and to keep himself in the hunt for a second PGA Tour title of the year.
Home favourite Chia in the company of Fiji veteran Vijay Singh and American Jason Dufner all came charging up the leaderboard with some stunning golf.
Dufner, who made headlines at this year's US PGA Championship which he led by five shots with only four holes to play before a combination of bogies on his part and birdies on the part of Keegan Bradley saw Bradley go through to win his first major, shot a blistering third-round 65 on Saturday while Singh and Chia each posted 66s.
Looking back on his round afterwards Van Pelt said: "I bogeyed the first two holes. I hit a pretty poor shot with an eight-iron on one and then a poor six-iron and just about as bad a chip as you can hit on two.
"It was so bad, I guess, I really couldn't be mad about it. I thought surely it's going to get better than this. Then I hit a good drive on three and hit a 4-iron onto the green to about 20 feet. Easy birdie. And that helped right the ship.
Van Pelt said the most important aspect of his round was that he "didn't make a big deal out of it (his two opening bogeys)."
"I think that's the biggest thing I've learned, experience-wise. As much as golf as I've played, in the times I've let a bad start lead to a bad round, it was probably when I made too big a deal out of it, got upset or got quicker (in my swing).
In the meantime, Overton, whose "tentative" 69 included only two birdies against a lone bogey on 14, thought his ball striking had been good, but his putting so-so and felt but was pleased that a closing bogey at 18 had kept him right up on the heels of Van Pelt heading into Sunday's final round.
"I hit it really well. Didn't hit it quite as close as yesterday but still managed to hit a lot of greens.
"But It wasn't my day on the greens. Didn't make anything. Good ball striking round. I played a bit tentative but all in all, I am in the right position for tomorrow.
"We got thrown on the clock with three to go. It threw me off a little and got a little quick on certain shots. But on 18, I saw Bo was two up and I thought I needed to get to within one 'cause I know he is swinging it really well. I didn't want him to get away too far."
Chia believed his decision to take a cautious approach with his shots off the tee box had paid off handsomely and was mainly instrumental in moving him up some 20 spots in the elite 48-man field.
"I told myself I needed to be patient and the birdies would come. The minute you hit a good shot, you will be rewarded with a birdie. There's no point for me to be aggressive and go for everything," said Chia, who has won once on the Asian Tour.
Did the fact that the winner of the CIMB Asia Pacific Classic would take home a cool US$1.3 million have any effect on Chia? Or could it still have?
"I try not to think far ahead. I'm just trying to enjoy every hole that comes along. If it happens then great, if not, at least I will have given myself a chance of playing well," said the 38-year-old Asian Tour veteran.
TOP 10 LEADERBOARD
(US unless stated)
197 -16 Bo Van Pelt 66 64 67 -16
198 -15 Jeff Overton 67 62 69 -15
200 -13 Mark Wilson 67 66 67 -13, Fredrik Jacobson (Swe) 65 64 71 -13
202 -11 Danny Chia (Mal) 71 65 66, Jason Dufner 70 67 65, Vijay Singh (Fij) 72 64 66
203 -10 Chris Kirk 71 65 67, Ryan Palmer 71 65 67, Camilo Villegas (Col) 69 66 68