VAN DRIVEN TO DISTRACTION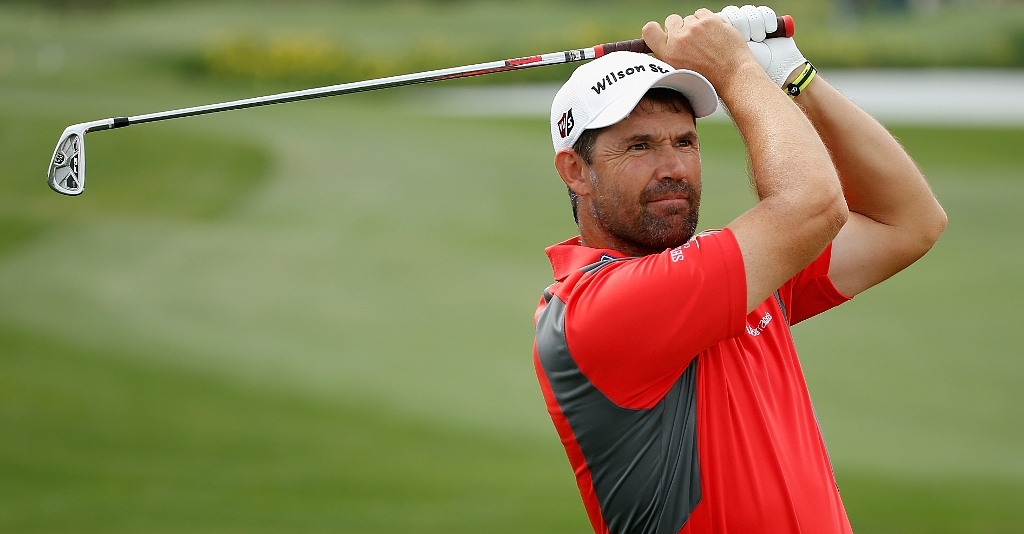 For obvious reasons, nobody wants to qualify for the Open at Carnoustie in July more than Jean Van de Velde.
For obvious reasons, nobody wants to qualify for the Open at Carnoustie in July more than Jean Van de Velde.
But the man who blew the 1999 championship there with a nightmare triple bogey at the final hole and who had it confirmed on Tuesday that there will be no special invitation issued to him, believes an unnecessary obstacle has been put in his way – the English Channel.
And he is far from alone in wondering why the 36-hole qualifying tournament is again being held at Sunningdale near London on July 2, the day after the French Open in Paris.
"Why can't the qualifier be held at Chantilly or any of the courses near Le Golf National? Or held in a different week?" Van de Velde asked.
"I know the schedule is tight, but who does the thinking?
"I'm not asking for pity or mercy, but if there is one European Tour event I want to do well in, it's the French Open.
"It's a 4million-euro tournament on one of the great courses we play all year. And I'm not going to jeopardise my chances in it because I've got 36 holes the next day – in England!
"I'm not just saying this for my benefit. I'm trying to serve the Tour as best as I can. I'm one of the players' representatives – people should not forget that. Some people see me with some minuses, but there are some plusses too."
Two years ago, the French Open was delayed by bad weather on the final day, causing mayhem for all those due at Sunningdale.
Australian Peter O'Malley never made it, others did with little time to spare and Jose Maria Olazabal even hired a private jet to be able to play.
Jamie Spence, chairman of the European Tour's tournament committee, has again voiced his opposition to the Open qualifying system. He does not want the Sunningdale tournament to take place at all.
"Leading up to the Open, we have the French, European and Scottish Opens – all great events," he said.
"I'd love to see us simply given 15 Open spots to put on offer those weeks."
Spence angrily pulled out of last year's qualifier in protest. The Tour was not in France the day before on that occasion, but was at Gleneagles in Scotland.
"I think it's a joke," he commented then. "I appreciate it's difficult, but they're asking too much of us.
"This is our only major (the other three are in America), but with all that's involved in getting to Sunningdale I don't think I'd have any chance against as strong a field as it is.
"If you make the cut the week before, it could damage your chances of getting into the Open. I don't think that's right – in fact I think it's sad."
International qualifiers were introduced by the Royal and Ancient Golf Club in 2004 to make it more convenient and less expensive for overseas-based players to qualify for the world's oldest major championship.
They are held in South Africa, Australia, Asia, America and Europe, but the ones in the States and England attract by far the strongest entries – "stronger than some of the tournaments we have", states Spence.
The R&A appear to be the people in the firing line here, but their director Michael Tate points out the date and the venue of the European qualifier are always announced after talks with members of the European Tour executive.
"In our debates and discussions with them, we have asked in a very cordial manner if they can suggest a better date," he said.
"We've done nothing that they say they're unhappy with and we're trying to be as helpful as we can in a packed calendar.
"We'll take any recommendations they have. We've discussed going to Tuesday, but they say they would prefer it on a Monday. Our aim is to make this as least difficult as possible.
"What we will not do is go to an all-exempt Open. If you take the argument of trying to get the strongest field possible to its logical conclusion, you'd just invite the top 156 players in the world rankings, but our aim is to make the Open a very open championship in the fairest way we can do it."
To that end, Tate is comfortable with the fact that in the African qualifier this year, only 49 out of a possible 120 places in the field were taken up and that Anton Haig was the only player in the world's top 250 who entered.
The four who made it through were Brazilian Adilson Da Silva (ranked 559th), Scot Doug McGuigan (496th), South African Desvonde Botes (655th) and Australian Terry Pilkadaris (277th).
In Australia, only 52 players turned up. Craig Parry was the highest-ranked player there at 224th and the successful quartet were Euan Porter (1,116th), Peter Fowler (404th), Scott Laycock (506th) and Benn Bunny (908th).
In Asia, there were 77 players taking part, with Frankie Minoza the highest-ranked at 129th. Five spots were on offer there and they went to Adam Groom (811th), Chih-Bing Lam (1,077th), Ross Bain (687th), David Gleeson (553rd) and Lee Won Joon (976th).
A minimum 12 places will be up for grabs for the 120-strong fields at Sunningdale and Oakland Hills but, while that is decent odds, it is still a tough task to make it through because of the quality of the opposition.
There are still several other routes that could get Van de Velde to Carnoustie, though.
Two years ago, while others were worried about how they were going to get from Paris to London in time, Van de Velde battled for the French Open title with compatriot Jean-Francois Remesy.
After a final-hole drama that brought memories of 1999 flooding back, Van de Velde missed out on victory again and for a while was almost inconsolable.
But there was a silver lining – the money he earned got him into the Open at St Andrews off a mini-Order of Merit.
Winning his national title is something he dreams of. And what a way it would be to book his return trip to Carnoustie.