VAN DE VELDE: I'M ALWAYS SUSPICIOUS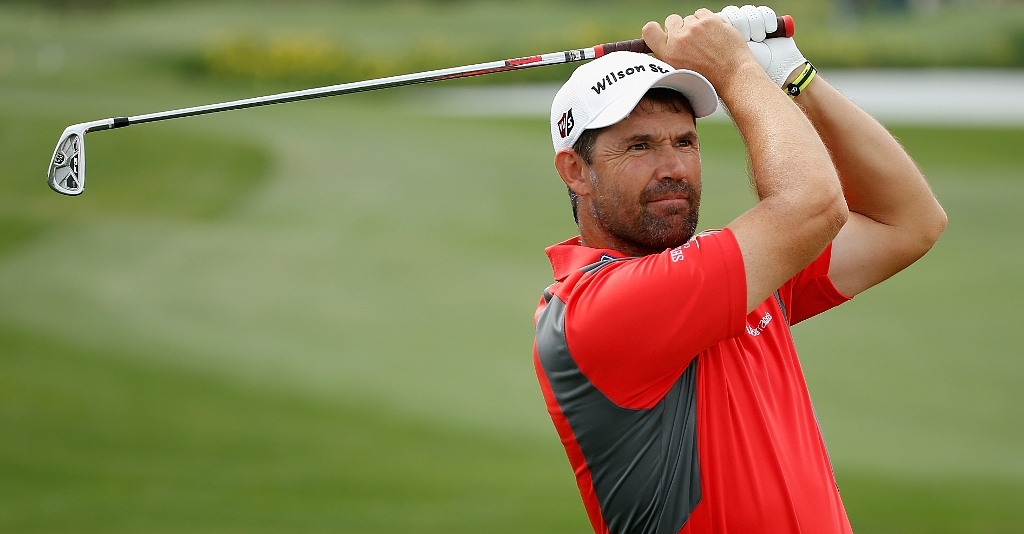 Jean Van de Velde has waited a long time for this week; when drug-testing becomes part of life on the European Tour. Mark Garrod reports
Jean Van de Velde has waited a long time for this week – the week when drug-testing become part and parcel of life on the European Tour.
While best remembered still for his amazing last-hole collapse in the 1999 Open, Van de Velde is a member of the European Tour's board of directors and has long held the view that golf needs to start probing into whether cheats are playing the game.
"I said it over two years ago – I raised the subject," says the Frenchman, who could himself become the first player to be tested during the European Open starting on Thursday at The London Club in Kent.
"We are in a highly-paid sport and at the end of the day like gymnastics, athletics and other sports we have to take it by the horns and test. Even if we don't think we have a problem.
"Listen, who is to believe that we are the only clean sport in the world, whether it's recreational or performance-enhancing drugs?
"It would be silly, immature, stupid to think that. Unless I am proven wrong I am always suspicious. Why not be?
"I'm not saying golfers are taking things to multiply their muscles by 10, but now we will see. There is so much attention and interest on us we had to be pro-active.
"So now we're going to be and let's see what time brings us."
It is not completely new on the circuit as the French government has carried out tests at the French Open in the past. Five years ago Van de Velde's compatriot Marc Farry tested positive for a steroid, but was cleared after explaining it was in a medically-prescribed Cortisone injection used to combat a wrist injury.
David Howell, Graeme McDowell, Philip Golding, Peter O'Malley and Francois Delamontagne were also tested that week, but returned negative samples.
Van de Velde recalls turning down the chance to go to a rock concert in America because he was competing in the French Open the following week and was worried that his system would contain traces of cannabis smoked by people around him.
Regular meetings have been held at Tour events this season for players to talk with drugs officials about the new anti-doping policy, agreed by all the main circuits of the world last autumn after Gary Player's shock claim at The Open that he knew "for a fact" that some golfers were drug-taking. He did not name any names.
The European Tour has stated only that testing will commence "after July 1", but have not been specific about the dates or the number of players to be tested.
The Open in two weeks' time will not have testing because qualifying began before the education process had been completed, so the first major in the scheme is the US PGA next month and the Ryder Cup in September could also see players summoned.
Thomas Bjorn, chairman of the European Tour's tournament committee, stated: "I think it's right we're embarking on this.
"It's obviously new to all of us and is going to kick up a bit of fuss at first because of the uncertainty while waiting for results.
"But everybody will get used to it and it's making them think a bit more about what they're doing.
"The problem, of course, is when somebody gets caught and they've been negligent more than anything.
"That creates such a problem because you have to prove it. You don't want to kick somebody when they've done nothing wrong, but if somebody is doing something deliberately then we want to kick them out."
The penalties are certainly severe – life bans, five-year bans, one-year bans, disqualifications, loss of prize money, fines of up to £250,000.
Top coach Butch Harmon said in May: "We would be pretty naive to think that someone hasn't taken a growth hormone or a steroid just to allow themselves to recover from injuries or to hit more balls.
"I'm sure growth hormones can make you stronger. There are people who probably have taken stuff. I am not sure they are taking stuff now that they know the drug testing is coming in.
"I don't know for sure, but you can look at people's bodies and you can look at someone who looks a lot less bulked up this year.
"You can look at someone who a year ago never complained about aches and pains and all of a sudden his wrist hurts, his ankle hurts and his elbow hurts because he is not taking something that helps him."
Tiger Woods, who used to be with Harmon, reacted to those comments by saying: "He's right – it would be naive to think that no-one in our sport has tried it."
The US Tour's anti-doping policy also comes into effect this week.