Valderrama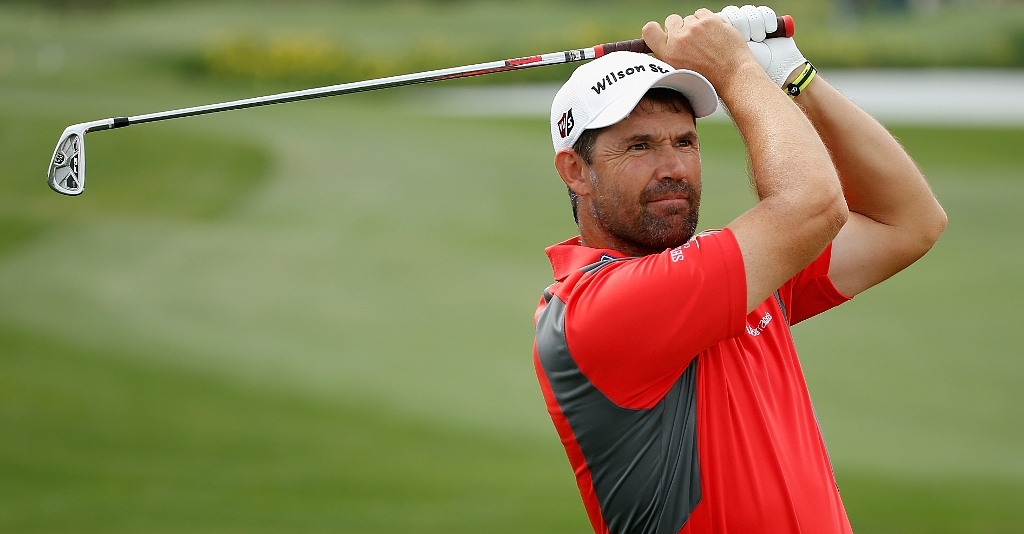 Club de Golf Valderrama, the European Tour's stop this week, is one of its continent's finest golf institutions
Club de Golf Valderrama, regarded by many as mainland Europe's Number One golf course and this week's venue for the Andalucia Valderrama Masters, is located in Andalucia, in Southern Spain, not far from Gibraltar
THE COURSE
The Par 71 18-hole championship course where for many year's the European Tour climaxed with the Volvo Masters and has been rated mainland Europe's No one course for some time, is not a long one, measuring 6356 metres from the professional tees.
Yet it is by no means an easy course – and was never meant to be.
The fourth, La Cascada, is the course's signature hole. It is a par 5 with a pond to the right of the two-tiered green.
The fairways have been described by top professionals and leading golf writers as the best in Europe, if not in the world.
Even the club's practice facilities have been highly praised by such luminaries as Europe's current Ryder Cup captain, Nick Faldo, who described them as 'the best in Europe'.
Designed by Robert Trent Jones, Sr, one of the great golf course architects of his time and opened in 1974, Valderrama was originally known as Sotogrande New.
In 1981 its name was changed to Las Aves, but when Jaime Ortiz-Patiño acquired it from the developers after being one of the first to build a house there and after nursing a secret ambition to take it to it's "greatest potential", it was renamed Valderrama after the ancient estate on which the land was situated.
Ortiz-Patiño also bought a number of additional parcels of land to make his dreamed-off improvements possible and when Robert Trent Jones willingly agreed to come back and redesign his original layout of ten years earlier, a great golf course was born that today is able to test both the world class professional and the everyday club golfer.
RYDER CUP HOST
Apart from the Volvo Masters which was played at Valderrama for at least two decades, the famous Spanish club has also hosted such important events as the 1997 Ryder Cup on the first occasion it was held in Europe, and has also been the venue for two WGC-American Express Championships (1999 and 2000)
CARD OF THE COURSE
(See under: Hole No; length in yards; par)
FRONT NINE
1 389 4
2 421 4
3 196 3
4 563 5
5 381 4
6 163 3
7 490 4
8 350 4
9 441 4
Out 3394 35
BACK NINE
10 389 4
11 547 5
12 212 3
13 403 4
14 370 4
15 225 3
16 422 4
17 536 5
18 454 4
In 3558 36
TOTAL: 6,952 yards, par 71
HOLE-BY-HOLE DESCRIPTION:
For a comprehensive hole-by-hole description of the course by the owner, click here:
GREEN FEES AND OTHER RATES 2007-2008
Valderrama is a private members club, but tee times are available to visitors on most days of the year
Monday to Friday
No visitors before 10h30 – 300,00 Euros
Weekend Rate – No Visitors before 10h30 – 320,00 Euros
PGA Professional rate (on showing accreditation) – 180,00 Euros
OTHER RATES
Buggy Hire (GPS included) – 60,00 Euros
Electric Trolley (GPS included) – 30,00 Euros
Hand Trolley – 10,00 Euros
Set of Callaway Clubs (pre booking necessary) – 50,00 Euros
Change to Softspikes -10,00 Euros
NOTE RFEG Insurance (included)
COMPLIMENTARY
Practice Balls (one basket)
Use of the driving range (up to 30 min. before start time)
OTHER AMENTIES:
– Apart from it's bar lounge, the up-market clubhouse, decorated in understated elegance, has an upscale restuarant that is open to voitors for dinner on Thursday and Friday evenings and for buffet lunches on Sundays.
RULES AND ETIQUETTE OF VALDERRAMA
Mobile phones and all types of cameras are strictly prohibited anywhere within the boundaries of Valderrama Golf Club and Clubhouse. Any person contravening this rule will be asked to leave the Golf Club.
All visitors must be at least 16 years of age and must present a current handicap certificate (and proof of club identity). The maximum handicap allowed at Valderrama is 24 for gentlemen and 32 for ladies.
The Club's dress code will be strictly enforced, and most importantly
– prohibits any clothes made of blue denim material and does not allow T-shirts
– allows tailored knee-length shorts and stipulates that men's shirts must have collars and long or short sleeves
– Only allows soft spikes. Metal spikes can be exchanged for soft spikes at a cost of 10 Euros.
– Tennis shoes, trainers, rubber dimpled and ordinary street shoes are not permitted on the course
Visitors may only play twice in any month and never more than seven times in any one calendar year.
Their starting times at Valderrama are every 15 minutes between 12:00 and 14:00. Flights are made up as 4-balls and therefore players booking less than a 4-ball must expect to be paired up with another group – whenever possible with players of similar handicap.
Visitors may use the Driving Range only before they play, and no earlier than 30 mins before their starting time.
All players using electric golf carts must follow the rules of cart usage. They must at all times read and obey the signs. Carts are not allowed on or near tees or in any area around the greens. Players not complying with these rules will be asked to leave the Golf Club.
Valderrama is a cash-free environment. Therefore, on arrival you will be required to purchase a Valderrama Smart Card. Any balance left on the card will be refunded at the end of your day here.