USA retain the Presidents Cup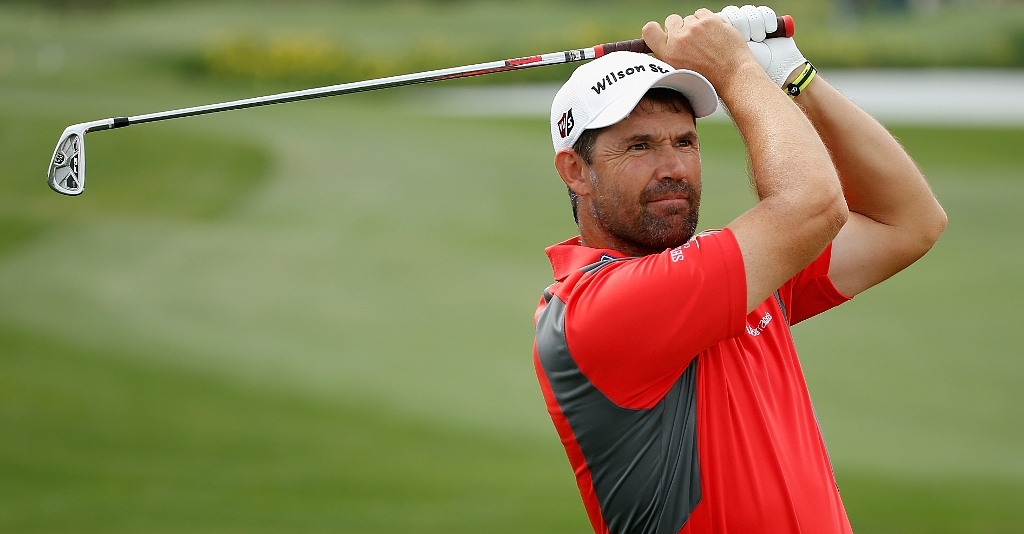 The US beat the Internationals 19-15 at Royal Melbourne on Sunday, with Tiger Woods picking up the decisive point.
The US completed a 19-15 victory over the Internationals at Royal Melbourne on Sunday, with Tiger Woods picking up the decisive point.
While the Americans enjoy a dominant record in the competition, the Internationals started out as favourites this time around with the event being held outside of the US and having comprehensively won by 20.5-11.5 at the same venue back in 2008.
But Fred Couples' team took the lead against Greg Norman's men on the first day and never surrendered it, with Tiger Woods eventually picking up the decisive point against Aaron Baddeley with a 4&3 victory on Sunday.
Early on in Sunday's single matches it seemed as if the International team might be staging a remarkable comeback, having trailed by 13-9 after Saturday's matches.
Ryo Ishikawa, Charl Schwartzel, KT Kim and Geoff Ogilvy were first out on Sunday and each won their match – – against Webb Simpson (by 1 hole), Dustin Johnson (by 2&1), Bubba Watson (by 3&2) and Bill Haas (by 2 holes) respectively – to give their side a fighting chance, but Hunter Mahan then picked up the first point for the USA against Jason Day with a 5&3 win, and more would soon follow for his teammates.
Nick Watney then beat KJ Choi by 3&2, before Adam Scott and Retief Goosen gave the Internationals more hope, beating Phil Mickelson 2&1 and Matt Kuchar by 1-up respectively, but it would be the last points the International team would win.
The last four matches out on the day all went to the USA, as they sealed the deal in comprehensive fashion.
Jim Fuyk had little trouble dispatching Ernie Els by 4&3, while David Toms crushed Robert Allenby 7&5. All that was left was for Tiger Woods to seal the win for the Americans outclassing Aaron Baddeley by 4&3.
Baddeley could not sink an eagle chance on the 15th that would have kept the match alive and the Presidents Cup was won.
The final match that went out on the day also went to the US, as Steve Stricker beat YE Yang by 2&1.
Woods was pleased to have played a valuable role, having been a controversial wild card pick from the get-go, and credited teammate Stricker with helping to get his putting back on track.
"It does feel good," Woods said after the victory. "I was hoping it wouldn't come down to my point.
"I was hoping Stricks and I could take a victory lap back here but we didn't get off to a good start early.
"I was saying on the range it was going to come down to probably the last four matches and we needed to get our points so we went out there and played really well today.
"I played well all week. Unfortunately I just didn't make putts. I hit putts well but they weren't going in over the first three days, the first four matches."
Asked where things had changed for him, he replied:
"On the putting green. I was listening to this dude behind me [Stricker] giving me a putting tip about releasing the blade a little bit. Whatever he says about putting, I'm going to listen to.
"So all of a sudden I found my natural body position, I started seeing the lines, my toe started moving again, I could feel the release and just felt really good."
US captain Fred Couples felt vindicated in having made the picks he did – including Woods, of course.
"For Tiger to get the winning point makes us feel very good as a team," Couples said.
"I don't think I've ever been vindicated in golf, but I feel like I know what I'm doing. When I picked Tiger a month early, he worked six to eight hours a day on his game.
"When a guy looks you in the eye and says: 'Don't worry about me, I'll be right', it brings a smile to your face, especially when it's Tiger.
"He was ready to go this whole week, he was ready for a month," Couples added.
"A lot of people have asked why I picked him and how he was going to play.
"Certainly I couldn't answer how he was going to play but this week I think he showed to himself that his swing is back and he's healthy.
"And that's more important to me obviously we want to win the Cup but it's more important for me to have people realise that he can play the game and not worry."
International captain Greg Norman was visibly disappointed, but was still proud of his team.
"Obviously I feel for the guys," he said. "They came here full of enthusiasm.
"We did the right thing the way we loaded it up at the start of play, and the guys stepped up to the plate.
"I'm really proud of them for doing that. We really put a little bit of fear into the Americans. But the Americans had too much horsepower and putted really well."
He also was full of praise for Woods.
"It was very much a balance or a push, he stepped up to the plate, he putted extremely well and we all knew that, Tiger head-to-head is Tiger," Norman said.
"When you get up against a player like that with a history of wanting to win and beat you, it's a tough match.
"I said to Tiger here, 'great tournament in Sydney, you need golf just as much as golf needs you so basically get yourself back out there'.
"Any player hates to see another great player struggle, because we all know what it's like to go through the ins and outs of the game.
"You want to see a player who dominated the game come back to where you can feel like OK when I beat him I really know I beat him at the top of his game.
"I hope he comes back, there's no question about it," he added.
Sunday's Singles Results
Webb Simpson lost to Kyung-Tae Kim (Kor) 1 down
Dustin Johnson lost to Charl Schwartzel (Rsa) 2 & 1
Bubba Watson lost to Ryo Ishikawa (Jpn) 3 & 2
Bill Haas lost to Geoff Ogilvy (Aus) 2 down
Hunter Mahan bt Jason Day (Aus) 5 & 3
Nick Watney bt K J Choi (Kor) 3 & 2
Phil Mickelson lost to Adam Scott (Aus) 2 & 1
Matt Kuchar lost to Retief Goosen (Rsa) 1 down
Jim Furyk bt Ernie Els (Rsa) 4 & 3
David Toms bt Robert Allenby (Aus) 7 & 5
Tiger Woods bt Aaron Baddeley (Aus) 4 & 3
Steve Stricker bt Y.E. Yang (Kor) 2 & 1
USA 19 International Team 15