US Open teams Ochoa and Creamer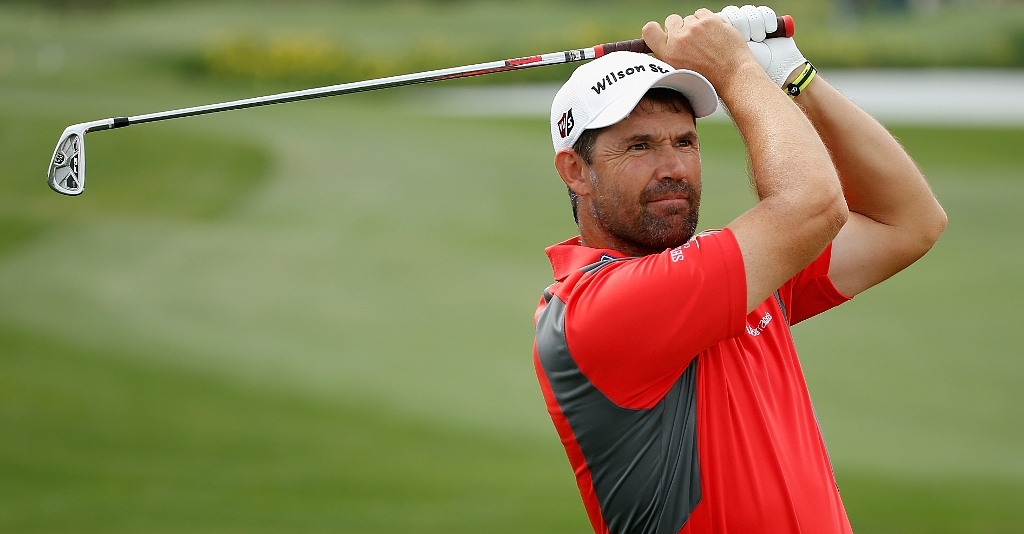 Lorena Ochoa has been drawn to tee off with Paula Creamer, in the first two rounds of next week's US Women's Open
Mexico's World No 1, Lorena Ochoa, has been drawn to tee off with the USA's World No 4, Paula Creamer, in the first two rounds of next week's US Women's Open at the Saucon Valley Country Club in Pennsylvania on July 9.
Also in the three-ball with arguably the LPGA Tour's two highest profile stars is Korean Kyung Kim.
The draw, which was released to the media at the weekend, has grouped defending champion Inbee Park with World No 3 Jiyai Shin, a young Korean compatriot who looks set to win the LPGA Tour's rookie of the year award this season, and with US Amateur champion Amanda Blumenherst.
World No 2 Yani Tseng of Taiwan, in the meantime, is set to play with Cristie Kerr, another of the top American contenders, and Sweden's Ann Nordqvist.
Former British Open champion Karen Stupples, England's top contender this year, is set to play with Akiko Fukushima of Japan and Meena Lee of Korea while fellow Englishwomen Laura Davies, a former World No 1, will be in the first group to tee off from the first tee on July 9 with Americans Meghan Stasi and Brandie Burton.

Thursday (July 9), hole No 1; Friday (July 10), hole No 10
07:00 & 12:30: Laura Davies (Eng), Meghan Stasi, Brandie Burton
07:11 & 12:41: Johanna Mundy, (Eng) Stefanie Kenoyer, Joo Mi Kim (Kor)
07:22 & 12:52: Esther Choe, Allie White, Miki Saiki (Jap)
07:33 & 13:03: Meg Mallon; Kristen Park, Birdie Kim (Kor)
07:44 & 13:14: Mina Harigae, Stacy Lewis, Sun Young Yoo Kor)
07:55 & 13:25: Cristie Kerr, Anna Nordqvist (Swe) Yani Tseng (Tpa)
08:06 & 13:36: Karrie Webb, Pat Hurst, Ai Miyazato, (Jap)
08:17 & 13:47: Song-Hee Kim (Kor) Katherine Hull, Angela Stanford
08:28 & 13:58: Nicole Castrale, Hee Young Park (Kor) Gwladys Nocera (Fra)
08:39 & 23:09: Jean Reynolds; Brittany Altomare, Yoora Kim (Kor)
08:50 & 23:20: Briana Vega, Mallory Fraiche Haeji Kang (Kor)
09:01 & 23:31: Tracy Stanford, Alison Lee, Valencia, Sunny Oh.
09:12 & 23:42: Mariko Tumangan, Janice Olivencia (Pro) Haley Stephens
Thursday (July 9), hole No 10; Friday (July 10), hole No 1
07:00 & 12:30: Irene Cho, Katherine Perry
07:11 & 12:41: Diana D'Alessio, Jeong Jang (Kor) Candace Schepperle
07:22 & 12:52: Helen Alfredsson (Swe), Brittany Lang, Ji Young Oh (Kor)
07:33 & 13:03: Christina Kim, Martina Eberl (Ger), Seon Hwa Lee (Kor)
07:44 & 13:14: Soo Yun Kang (Kor), Candie Kung (Twa), Sophie Gustafson (Swe)
07:55 & 13:25: Paula Creamer, Kyung Kim (Kor), Lorena Ochoa (Mex)
08:06 & 13:36: Mika Miyazato (Jap), Eun Hee Ji (Kor), Stacy Prammanasudh
08:17 & 13:47: Laura Diaz, Anja Monke (Ger), Amy Yang (Kor)
08:28 & 13:58: Rebecca Kim, Allison Fouch, Giulia Sergas (Ita)
08:39 & 02:09: Sun Ju Ahn (Kor), Louise Friberg (Swe) Ji Hee Lee (Kor)
08:50 & 02:20: Jin Joo Hong (Kor) Cindy Feng, Rachel Hetherington (Aus)
09:01 & 02:31: Hye Jung Choi (Kor), Jamie Fischer, Kathleen Ekey
09:12 & 02:42: Hannah Jun, Ani Gulugian, Cindy Lacrosse
Thursday (July 9), hole No 1; Friday (July 10), hole No 10
12:30 & 07:00: Alexis Thompson, Jessica Korda, Kimberly Kim
12:41 & 07:11: Mi-Jung Hur (Kor) Karine Icher (Fra) Victoria Tanco (Arg)
12:52 & 07:22: Michele Redman, Alena Sharp (Can),Jimin Kang (Kor)
13:03 & 07:33: Carin Koch (Swe), Kris Tschetter, Rosie Jones
13:14 & 07:44: Meena Lee (Kor), Karen Stupples (Eng), Akiko Fukushima (Jap)
13:25 & 07:55: Morgan Pressel, Maria Jose Uribe (Col), Jane Park
13:36 & 08:06: Kristy McPherson, Yuri Fudoh (Jap), Hee-Won Han (Kor)
13:47 & 08:17: Anna Grzebien, He Yong Choi (Kor), Leta Lindley
13:58 & 08:28: Meaghan Francella, Minea Blomqvist (Fin), Jee Young Lee (Kor)
02:09 & 08:39: Heather Daly-Donofrio, Dewi Schreefel (Nld), Jennifer Song
02:20 & 08:50: Sarah Lee (Kor), Tiffany Lua, Lisa Ferrero
02:31 & 09:01: Tzu-Chi Lin (Twa); Marina Alex, Nicole Hage
02:42 & 09:12: Libby Smith, Ashleigh Albrecht, Jessica Carafiello
Thursday (July 9), hole No 10; Friday (July 10), hole No 1
12:30 & 07:00: Jennie Lee, Alison Walshe, Westford, Chelsea Stelzmiller
12:41 & 07:11: Maria Hernandez (Esp), Lindy Duncan, Isabelle Beisiegel
12:52 & 07:22: Meredith Duncan, Michelle Shin, Beth Bader
13:03 & 07:33: Suzann Pettersen (Nor) Na Yeon Choi (Kor) Lindsey Wright (Aus)
13:14 & 07:44: Juli Inkster, Azahara Munoz (Spa), Se Ri Pak (Kor)
13:25 & 07:55: Momoko Ueda, (Jap), Sandra Gal (Ger), Teresa Lu (Twa)
13:36 & 08:06: Shanshan Feng (Chi); Kyeong Bae (Kor) Shiho Oyama (Jap)
13:47 & 08:17: Jiyai Shin (Kor), Amanda Blumenherst, Inbee Park (Kor)
13:58 & 08:28: Hee-Kyung Seo (Kor), Angela Park, Brittany Lincicome
02:09 & 08:39: Maria Hjorth (Swe), Young Kim (Kor) Mikaela Parmlid
02:20 & 08:50: Becky Morgan (Wal), Naree Song, Kaitlin Drolson
02:31 & 09:01: Caryn Wilson, Carolina Llano (Col),Alice Kim
02:42 & 09:12: Nannette Hill, Misun Cho (Kor), Sophia Sheridan (Mex)