US Open: Players To Watch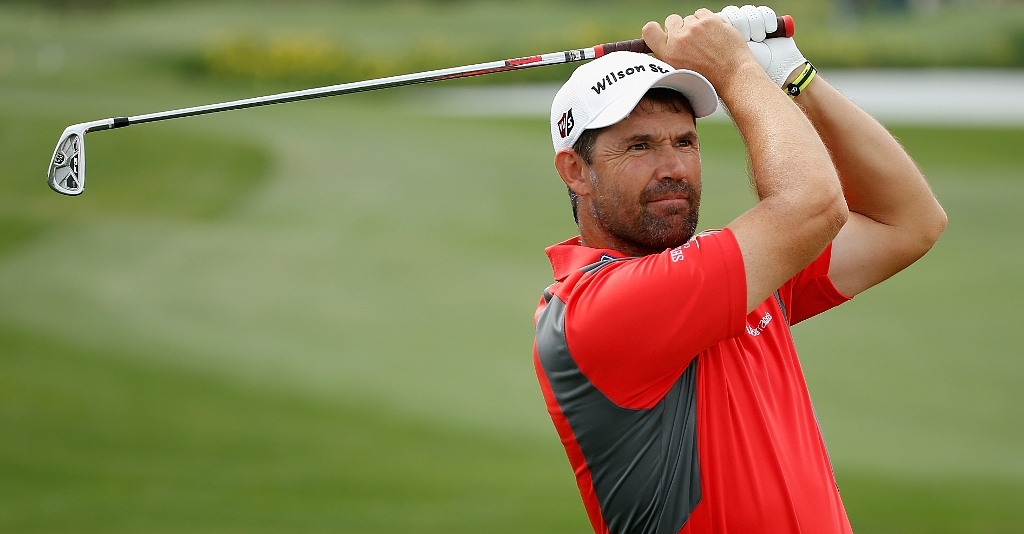 This week's US Open is a tough one to call for a number of reasons – though a few likely candidates still stand out.
Chambers Bay is very much an unknown factor, unproven and untested, featuring a British links-style challenge on US soil, right down to the fescue turf common on the links of Scotland, Ireland and the English coastline.
Precisely how the world's best players will cope as they take on this unique challenge for the first time remains to be seen, though when it comes to major championships, the cream tends to rise to the top.
1 Rory McIlroy
The World No 1 and holder of two of the last three major championship trophies, McIlroy must be considered a serious contender – despite his inconsistent form.
A big win at the Wells Fargo Championship a month ago was followed by consecutive missed cuts on the other side of the Atlantic, but everyone knows that McIlroy can turn up the heat again just as quickly.
2 Jordan Spieth
The man of the moment following his stunning Masters triumph in April, 21-year-old Spieth has kept his foot firmly on the pedal in the months since that memorable victory.
Spieth hasn't won again since Augusta, but he's come very close, and there hasn't been even the merest hint of a post-Masters comedown or a serious dip in form.
Spieth's caddie also happens to have worked at Chambers Bay, while Spieth himself played the course back in 2010 when it hosted the US Amateur Championship, so the Texan will be able to rely on some inside knowledge.
3 Rickie Fowler
Fowler made headlines in May by being named one of the PGA Tour's most over-rated players in a poll. He responded by going on to win the Players Championship that very same week.
He also has a superb record at the Open Championship, finishing second at Royal Liverpool last year, which bodes well for this week's British links-style challenge at Chambers Bay.
4 Phil Mickelson
It's been a while since Phil Mickelson has won a tournament, but the popular American always seems to save his best for major championships, as his back-to-back runner-up finishes in the last two majors attests.
Mickelson also has an Open victory to his name, so he knows how to plot his way around a links-style course.
5 Justin Rose
Rose trademark consistency and incredible recent run of form makes him an easy stand-out, but his poor record on this type of layout counts against him.
Still, there aren't too many striking the ball better than the Englishman at the moment, and he might be ready to add a second major trophy to the cabinet.
6 Jason Day
Day doesn't seem like the most obvious pick at present, but his superb record in majors must count for something, and all those near-misses are sure to turn into a victory at some point.
7 Henrik Stenson
Another player who hasn't exactly set the world on fire in recent months, but in the Swede's defence, he's been battling illness. Now that he's finally healthy again, he could come in under the radar and make things interesting.
8 Jimmy Walker
Jimmy Walker's recent successes are the stuff most golfers only dream of – five PGA Tour wins in a little over 18 months.
He's yet to turn that match-winning form into major success, but with three top-10s in the big four tournaments last year, it's clear he's knocking on the door.
9 Dustin Johnson
Johnson's length off the tee is sure to be an asset when it comes to negotiating Chambers' challenging fairways and attacking its massive, undulating greens.
While he's been somewhat quiet in recent months, he's more than capable of making a noise this week.
10 Jim Furyk/Bubba Watson/Hudeki Matsuyama/Chris Kirk/Adam Scott/Martin Kaymer/Sergio Garcia
Take your pick from this list of major winners, former World No 1s, evergreen veterans and former and recent PGA Tour champions.
All are in with a shot – though it may be that Chambers Bay is preparing to offer up a much bigger surprise at what promises to be one of the most intriguing US Opens in recent memory.