US: Johnson tied with Lee and Wi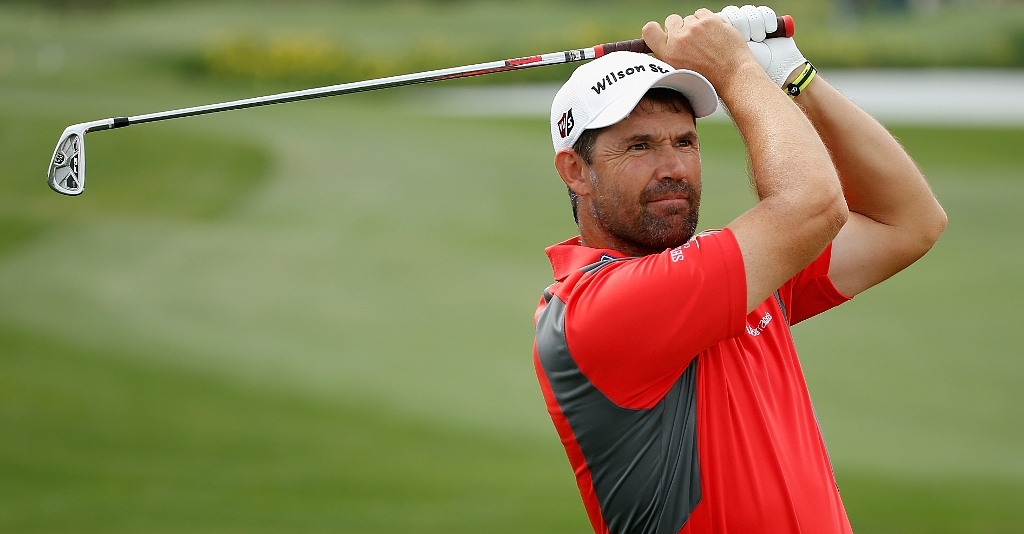 Danny Lee, Dustin Johnson and Charlie Wi have grabbed the first-round headlines at Pebble Beach.
Tiger Woods made an OK start in Thursday's first round of the AT&T Pebble Beach National Pro Am, but it was Danny Lee, Dustin Johnson and Charlie Wi who grabbed the headlines.
Two eagles helped New Zealand young gun Lee fire a bogey-free 9-under 63 at the Pebble Beach Golf Links where Sunday's final round of the event will be played to match long-hitting American Johnson, the winner of this event in 2009 and 2010.
Johnson, who underwent knee surgery late last year, also posted his 63 at Pebble Beach Links.
The duo are tied with South Korean Charlie Wi who carded his 9-under 61 at the easier par-70 Monterey Country Club and are five shots clear of Woods, who shot a 4-under 68 at Spy Glass Hill in his first appearance on the US PGA Tour this year and his first in the Pebble Beach Pro-Am in more than a decade.
Lee, who at 18 became the youngest player to win a European Tour event with his victory in the 2009 Johnnie Walker Classic, eagled the 11th and then the second after teeing off on the 10th hole.
He then covered his final nine holes in five-under 31 to join Wi and Johnson as the early leaders in this pro-am event that features many celebrities playing alongside the professionals on three different courses on the first three days.
"I had some good breaks," Lee, 21, told the media afterwards. "I holed out from a 100 yards away (on 11) – and this after I was in the left bunker in a very tough place to get up and down.
"I had to pick up slack to stop the ball, and it picked up slack and went in," smiled the South Korea-born New Zealander, who first hit the headlines when he won the 2008 US Amateur
"After that, I got good momentum going and I played really nicely."
Johnson, at No 10, the highest World-ranked player in the field, was clearly happy at being back at one of his favourite Tour stops.
"Today I would have liked any golf course, I played that well," said the beaming Johnson who posted an eagle of his own at the par-four third where he nailed a 45 footer.
"Yes, I love being out here. I love the courses. They all set up very well for me. I feel comfortable on them, especially off the tees."
Earlier American Tour journeyman Ken Duke had blitzed the back nine at Pebble Beach in a record eight-under 28 on his way to his 64 and his tied for 4th with PGA Tour rookie Brian Harman, another of those who teed-off at Pebble Beach.
Duke, a seasoned 43-year-old who has yet to win on the PGA Tour, also made an eagle when he holed out from the fairway at the par-four 16th.
"When the weather is like this, you really have to take advantage of this golf course and the conditions," said Duke, who mixed seven birdies and one bogey with his eagle.
"I just kind of hit it close the whole back nine, and dunked the one on 16. When it's going good like that, things like this happen," he added.
Woods, who is tied for 15th heading into the second round, hit 11 of 14 fairways and was pretty happy with his driving, but he indicated that he had been frustrated by his short game and approach shots to the green, normally one of his greatest strengths
"I just wasn't very good with my irons so I'll have to go and work on that. I left a few shots out there for sure," he said after hitting 11 of 14 fairways.
"It seems like the rest of the guys are going pretty low around this place. They are just tearing the place apart.
"This (Spyglass Hill) is the hardest of the three (venues) so hopefully the next two days I can get it going," added Woods, who won this event in 2000 before going on to win the US Open later that year at Pebble Beach Links.
Three-time Pebble Beach Pro-Am winner Phil Mickelson opened his account with a 70 at Spyglass Hill to finish in a tie at two under with Irelands's three-time major winner Padraig Harrington, who carded a 68 at Monterey Peninsula.