US betting preview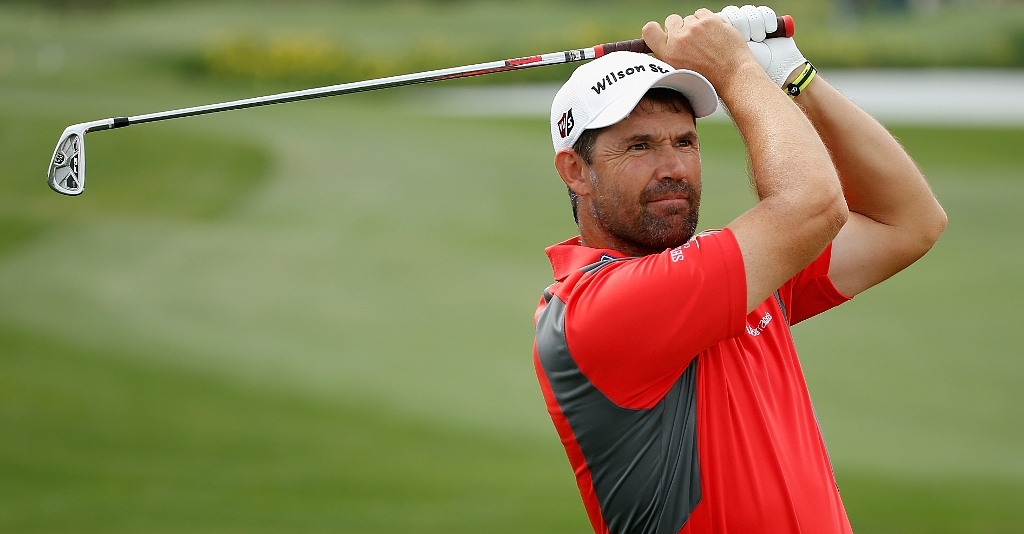 Matt Cooper thinks Tiger will bounce back to form this week in Boston so picks four players in the 'without Woods' market.
Even before it became part of the Fedex Cup play-offs, the Deutsche Bank Championship had reputation amongst the players for being a hard, but fair test of golf.
The TPC Boston layout gets the sort of praise Liberty National wanted but didn't get.
When last year's winner Vijay Singh reviewed the conditions you got a real sense of the challenge.
"The fairways got really firm (at the weekend)," he said. "And the greens were almost unplayable if you're coming in with a long iron. Thank goodness I was coming in with some short irons."
"It was good to play the golf course tough like that, it was just like playing a US Open. You need to drive the ball well. It's open, but there's a lot of trouble, as well."
That conditions are major-like has to be of interest when you look at past winners here and the form they have brought to Boston.
The last four winners – Singh twice, Mickelson and Woods – are quite clearly top drawer and it will surprise few to know that the years they won they excelled on a course with a similar set-up to Boston (the US Open, the PGA, the Bridgestone Invitational and the Wachovia Championship).
But even surprise winner Olin Browne proved as much – in 2005 he won here having contended for that year's US Open.
So my first policy this week is simple this week – concentrate on those who have shone when things have been tough.
And the second policy is to play without Tiger Woods – my hunch is that the missed putt on the final green last week will inspire him in Boston.
His record on this course is not as dominant as it could be, but he doesn't struggle there and he knows how to go low.
It is also the case that my four picks this week are all priced rather nicely in the without Woods market.
And first up is Lucas Glover whose form on major and major-like courses has been awesome this year.
The man ranked first for Total Driving in 2009 won the US Open in June, made the top five in the PGA Championship and had hinted at that success earlier in the season when finishing second at Quail Hollow.
It is safe to say that 2009 has been a breakthrough year for the South Carolina resident.
His record in Boston is not the worst either – he was 12th in 2006 and 14th in 2007.
50/1 looks a good price for a golfer well-suited to the course.
Zach Johnson has done me some favours over the last 12 months and I think this could be the time to ask for another.
Like Glover he featured at Quail Hollow – indeed he led after round three and might have won but for one truly bad hole on the front nine in the final round.
This month he has also found a bit of form at Firestone, where he was there or thereabouts for most of the week, and the PGA Championship, where he was tenth.
He finished last week with a 75 to fall out of the top ten so some might argue that he is currently going backwards a bit too often in the final round – on the other hand he has won three times in the last year so he's not exactly a choker.
He was 13th here in 2004 and I think he can make a strong bid at 40/1.
Third pick is the boldest of the lot because Sean O'Hair's form since his wife gave birth in mid-summer has not been the prettiest.
Indeed six starts since the US Open have yet to reap anything inside the top thirty.
But sometimes if you want to land a big price, you've got to take a chance and I think there are valid reasons for doing so with O'Hair on this occasion.
First up there is his win at Quail Hollow earlier in the year – he completed it with an imperious long game.
A few weeks later he was a popular pick for the US Open and he didn't disappoint, spending most of the week in the top ten.
And earlier in the season he came second to Tiger Woods on a layout (Bay Hill) that this week's course designer Arnold Palmer has had a large hand in altering.
There is also some decent course form to throw into the equation: 9th in 2007, 15th in 2005.
I'm not going to pretend it isn't a risk with his current form, but at 125/1 it is a risk worth taking.
Final pick is Dustin Johnson, a young player who, if he can stop getting himself into scrapes, has a huge future.
He reminds me of Alvaro Quiros in some respects: willowy, long and overlooked when anyone discusses the young stars of the future – and yet both win more frequently than the trendy names.
In Johnson's case he has two wins from just 53 professional starts and has played well enough in the last month to suggest he is ready to contend for another title.
He was solid on debut in Firestone, made the top ten in a major for the first time at the PGA Championship and finished with a blistering 64 last week in New York.
Back in May I tipped Johnson following another low round (62 in Texas) so here's hoping for a repeat at 45/1.
Tips:
1 pt e.w. Lucas Glover w/o Woods at 50/1 (Coral 1/4 odds 1,2,3,4,5).
No-one has played tough but fair courses better in 2009.
1 pt e.w. Zach Johnson w/o Woods at 40/1 (Coral 1/4 odds 1,2,3,4,5).
Three wins in the last year and some course form too.
1 pt e.w. Sean O'Hair w/o Woods at 125/1 (Bet365 1/4 odds 1,2,3,4,5).
Has the pedigree and class to win at a big price.
1 pt e.w. Dustin Johnson w/o Woods at 45/1 (Bet365, Boylesports, Paddy Power 1/4 odds 1,2,3,4,5).
The young gun with a great swing knows how to win.