Up for the Cup!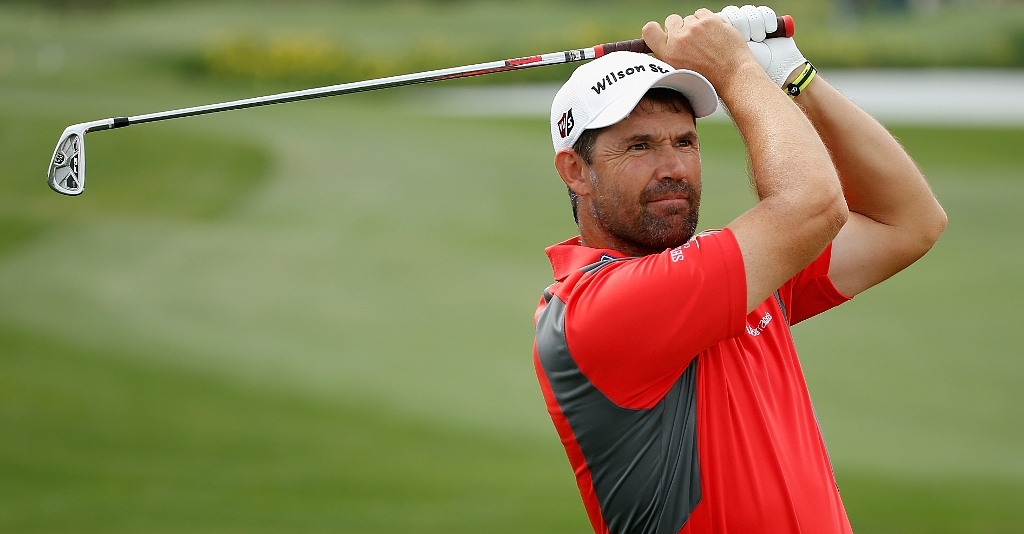 Golf365's Matt Cooper reflects on his memorable week at the LET's European Nations Cup in Alicante.
Golf365's Matt Cooper reflects on his memorable week at the LET's European Nations Cup in Alicante.
Reflections
Last night, as my plane touched down at Liverpool John Lennon Airport, I sang "All you need is Davis Love" to myself and realised that it was exactly seven days since I had left home on my magical mystery tour to La Sella.
I know – enough lame Beatles gags already.
But one thing was clear – I now understood exactly why the players had made such an effort to travel to Spain when the circumstances were so trying.
Okay, for some of them there was a need to get there – they were getting a rare opportunity to play in a good event with a quality field, others knew that they couldn't afford to pass on a start when events are being threatened (the LET schedule has held up better than the LPGA one, but every start is a good one).
Yet there were high quality players like Karrie Webb, Anna Nordqvist, Karen Stupples and Sophie Gustafson who had heard good things about the week and wanted to experience it for themselves. They were not going to be stopped.
If you want to get more of an idea why, there are some videos available to view here. I recommend two in particular. Scroll down to the image with the word "ZENSA" and click on it for the pool party and then click two images up (which shows Meg Mallon nose to nose with the bullfighter!) for the opening ceremony. The human hamster ball at the pool party is well worth a watch.
One final word about the winners. The LET website currently has a Q&A with Anna Nordqvist and reading it one answer leapt out at me. Asked what she considers to be the most over-rated virtue she replied: "Talent."
That one word says so much about her approach to the game. As she played the final hole, with Sweden needing eagle to force the play-off, I was reminded of a conversation I had had earlier in the day regarding the required characteristics for the final day. "Patience," I argued. "You need to be confident that you have done all you can to play well. When you have, you can let good things happen to your game and let others fret. Never panic. Be patient that the good shot will come."
Nordqvist went through the same routines all week, even when it was apparent during the weekend that things weren't quite working so well. On that 72nd hole she even had a little joke on the tee with her caddie. Then she followed her routine and found the fairway.
Sophie Gustafson helped out with a majestic approach but Nordqvist adhered once more to the routine on the green and, frankly, I never thought for one second she would miss.
Together they had let the eagle happen, not chased it. If that sounds like I am simplifying what they achieved, I am not. Rather I am acknowledging that it was the result of hours, days and years of hard work and graft which allowed them to have confidence and remain patient.
It is what happens when a player possesses talent but recognises that more than that one virtue is required to be truly successful.
Sunday afternoon
The perfect end as a great week gets the grandstand finish it deserves with Sweden's Anna Nordqvist and Sophie Gustafson showing real class to withstand a brave Australian challenge.
The story of the day was all about those two teams and Australia got off to a flying start with four birdies in the first four holes. But after that it became a bit of a struggle. "We had chances," explained Karen Lunn, "but we just couldn't get it in the hole."
Sweden meanwhile were only two-under par so when Australia posted birdie on the final hole, the canary yellow-clad Nordqvist and navy blue-wearing Gustafson moved to the final tee knowing eagle was needed to force a play-off.
Despite the tension Nordqvist and her caddie Brian Dilley joked before she launched a straight drive. When Gustafson followed suit, they swapped balls (round four is played with Valencian Cup rules as on Friday) and then Gustafson hit a superb shot to about 12 feet. Nordqvist, whose putting has been admired all week by caddies, fans and fellow players, calmly slotted the eagle putt.
The first play-off hole was halved with birdies, the second with par, but on the third time of asking Sweden assumed dominance. Gustafson hit a big drive, Nordqvist launched a superb 4-iron to 25 feet, Gustafson grazed the hole with the eagle putt, Nordqvist tapped in for birdie.
Karrie Webb had a 20 foot birdie put of her own but it cruelly horse-shoed out of the cup.
For their superb round of 62 on Friday and the magnificent eagle on the 72nd hole, Sweden deserved this win. The had to fight at the weekend, but when it became really tight their class shone through.
Nordqvist also had to deal with a curious incident on the 15th hole which I weirdly foresaw. Standing behind the ropes I noticed a divot that hadn't been replaced and genuinely said to myself, "I ought to go and stamp that down – a ball might roll up against it." At which point Gustafson's drive landed and rolled right up against it! Nordqvist was left with no option but to leave the ball lying against the sod of earth. She found the green, but it cost her some accuracy.
Watching during the play-off was 15-year-old Leticia Ras, a one-handicapper who plays on the La Sella course, and who has spent this week caddying for Denmark's Iben Tinning.
Leticia hopes to attend college in the US to improve her golf and this week has been a real education, not least because Denmark played with Sweden in the final round so she got to see two golfing stars firsthand as they forced their way to victory.
She looked an old-hand on the bag but admitted that she had learned a lot in the last four days. She also said that as the final round wore on the tension became greater and her determination not to make a mistake grew.
"It was a brilliant experience," she said. "I now know I need to hit it further, but that will come. And I've seen just what brilliant short games they have. I think I might try and do this again next year."
The players, too, are hoping for a return next year. Both Mel Reid and Breanne Loucks have had a great time, enjoying the golf, the competition and the off-the-course activities.
I'm hoping to as well – it's been a superb week: very friendly, wonderfully organised, some genuinely great golf (I was a big Anna Nordqvist fan, I'm now a huge one) and lots of laughs. If you're not doing anything next April, I'd recommend it.
End of day round-up
Today I spoke to Marta Carriles, a 30-year-old local.
FAVOURITE TEAM (OTHER THAN YOUR OWN NATION): "Sweden – Anna Nordqvist is great and Sophie Gustafson hits it miles."
BEST DRESSED TEAM: "I love the Russian white dresses."
SHOT OF DAY: "Anna Nordqvist's eagle putt – she was so calm. I never thought she would miss."
PERFORMANCE OF THE DAY: "Tania Elosegui's hole in one."
FAVOURITE PART OF THE DAY: "Sweden's