Unheralded Smit upstages Woosnam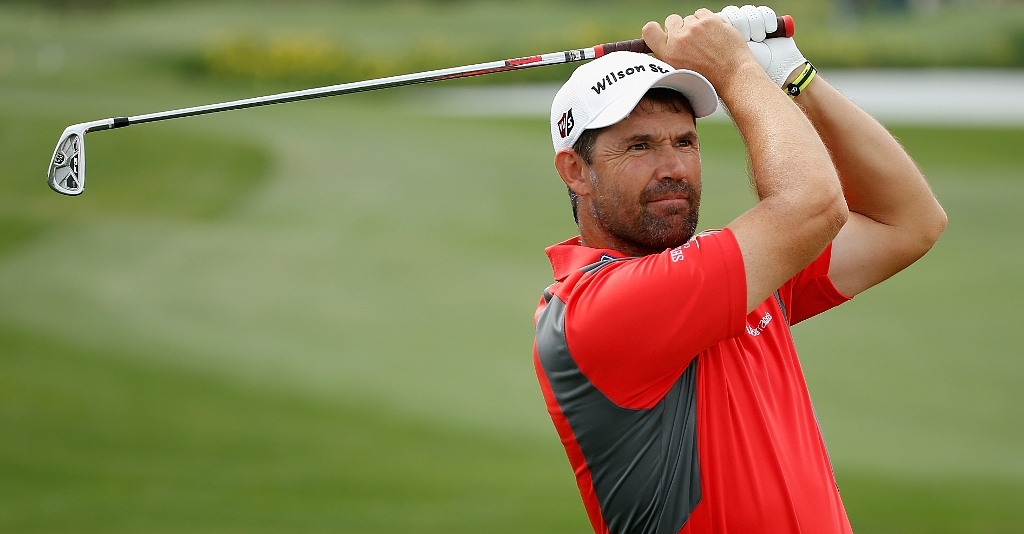 Unheralded Bertus Smit held off the challenge of favourite Ian Woosnam to win a dream maiden title at Royal Porthcawl.
Unheralded South African Bertus Smit held off the challenge of home favourite Ian Woosnam to win a dream maiden title in the Ryder Cup Wales Seniors Open at Royal Porthcawl on Sunday.
This to become the first Qualifying School graduate to win on the European Senior Tour in four years.
Smit, whose previous best finish was tie for second on the links of La Moye in the Jersey Seniors Classic last year, holed a 25ft birdie putt on the last hole for a final round 69 to finish on five under par 211 and finally capture his first title in his 49th Senior Tour appearance.
It was a sentimental victory for the 56-year-old former wheat farmer who suffered a stroke in 2006 which left him with only 45 per cent vision in his right eye.
"This is very emotional, unbelievable," he said.
"It's unbelievable to come back from nowhere after having a stroke and opening with a first-round 74 to win the Ryder Cup Wales Seniors Open..
"After the stroke I have suffered from a loss of confidence over the past two years. Then last week I felt the swing was there and it kicked in. My putting was good, but my irons were superb this week. I didn't miss many greens."
Smith carded six birdies to finish four strokes ahead of Australian David Merriman, who secured his own best Senior Tour finish with a sole second place, while Woosnam's disappointing two over par 74 meant he had to settle for a share of third place with Scott Ross Drummond, a second South African, Bobby Lincoln, and Ireland's Des Smyth, a shot further back on level par.
For Woosnam, the joint overnight leader, it was his second successive miss at claiming a home victory.
The former Masters champion and ex-World Number One never fully recovered after starting his day with three straight bogeys and while he recovered to some extent with birdies on the fifth, eighth and tenth holes, his fight-back faltered for the final time when her ran into a hat-trick of dropped shots from the 14th.
The Cape Town born player's €88,234 (£75,000) first prize was comfortably the biggest pay cheque of his nine-year professional career, dwarfing his previous best of €17,087 (£11,683)for finishing third in the 2006 Wentworth Senior Masters.
A two year exemption also means he will avoid going back to Qualifying School, where he won his card in November.
"The exemption is unbelievable for me. It means no more struggling at Qualifying School" he said. "I can just enjoy it from now on. It is one of the best moments of my life."
Woosnam, who won the Irish Seniors Open a fortnight ago, had the consolation of finding out that he has replaced Mark James as the Senior Tour Order of Merit leader.
Smit leapt 64 places to second.
ALL THE THIRD AND FINAL ROUND SCORES
(Par: 72)
211 B Smit (Rsa) 74 68 69
215 D Merriman (Aus) 73 70 72
216 B Lincoln (Rsa) 75 69 72, D Smyth (Irl) 74 69 73, R Drummond (Sco) 72 72 72, I Woosnam (Wal) 75 67 74
218 J Bruner (USA) 72 70 76, J Bland (Rsa) 78 72 68, N Job (Eng) 76 74 68
219 S Ebihara (Jpn) 76 69 74, G Ralph (Eng) 78 72 69, K Tomori (Jpn) 77 74 68, D Hospital (Spa) 76 69 74
220 T Johnstone (Zim) 72 75 73, K Spurgeon (Eng) 72 73 75, J Chillas (Sco) 79 70 71, S Owen (Nzl) 77 68 75, C Mason (Eng) 75 71 74
221 J Heggarty (NIrl) 80 69 72, B Cameron (Eng) 69 80 72, C Rocca (Ita) 71 81 69, R Chapman (Eng) 82 71 68, G Brand (Eng) 75 71 75
222 J Rhodes (Eng) 76 71 75, D Good (Aus) 75 76 71, J Rivero (Spa) 71 74 77, P Mitchell (Eng) 76 74 72
223 P Fowler (Aus) 76 74 73, A Franco (Par) 79 70 74
224 M Harwood (Aus) 77 74 73, B Boyd (USA) 77 70 77, G Brand Jnr (Sco) 79 74 71, J Quiros (Spa) 75 73 76
225 D O'Sullivan (Irl) 73 77 75, S Torrance (Sco) 80 75 70, D Russell (Eng) 80 70 75
226 J Hawkes (Rsa) 77 77 72, S Bennett (Eng) 80 75 71, E Rodriguez (Spa) 75 79 72
227 M Clayton (Aus) 80 71 76
228 P Teravainen (USA) 78 77 73, B Charles (Nzl) 77 78 73, P Oakley (USA) 77 79 72
229 T Gale (Aus) 80 75 74, A Garrido (Spa) 76 76 77, G Cali (Ita) 79 76 74, N Ratcliffe (Aus) 75 79 75, M Pinero (Spa) 82 71 76, D Johnson (USA) 77 77 75, E Darcy (Irl) 75 81 73, S Ginn (Aus) 80 74 75, D Durnian (Eng) 78 75 76
230 G Marsh (Aus) 79 75 76, M Bembridge (Eng) 84 76 70, L Carbonetti (Arg) 75 81 74, M Cunning (USA) 79 75 76, A Murray (Eng) 80 75 75
231 H Carbonetti (Arg) 86 73 72, A Fernandez (Chi) 77 76 78, R Carrasco (USA) 78 72 81
232 D Cambridge (Jam) 80 77 75, A Barrera (Arg) 78 75 79, J Hall (Eng) 76 74 82, B Longmuir (Sco) 80 80 72
234 E Polland (NIrl) 77 79 78, G Towne (USA) 83 78 73
235 G Encina (Chi) 74 77 84
236 G Watine (Fra) 76 81 79
237 G Davies (Wal) 82 76 79
238 M Williams (Zim) 88 74 76
241 S Hopkins (Wal) 80 84 77
242 K Stimpson (Wal) 81 80 81
250 T Giedeon (Ger) 87 83 80
255 J Whitcutt (Wal) 90 79 86
275 G Hopkins (USA) 93 95 87